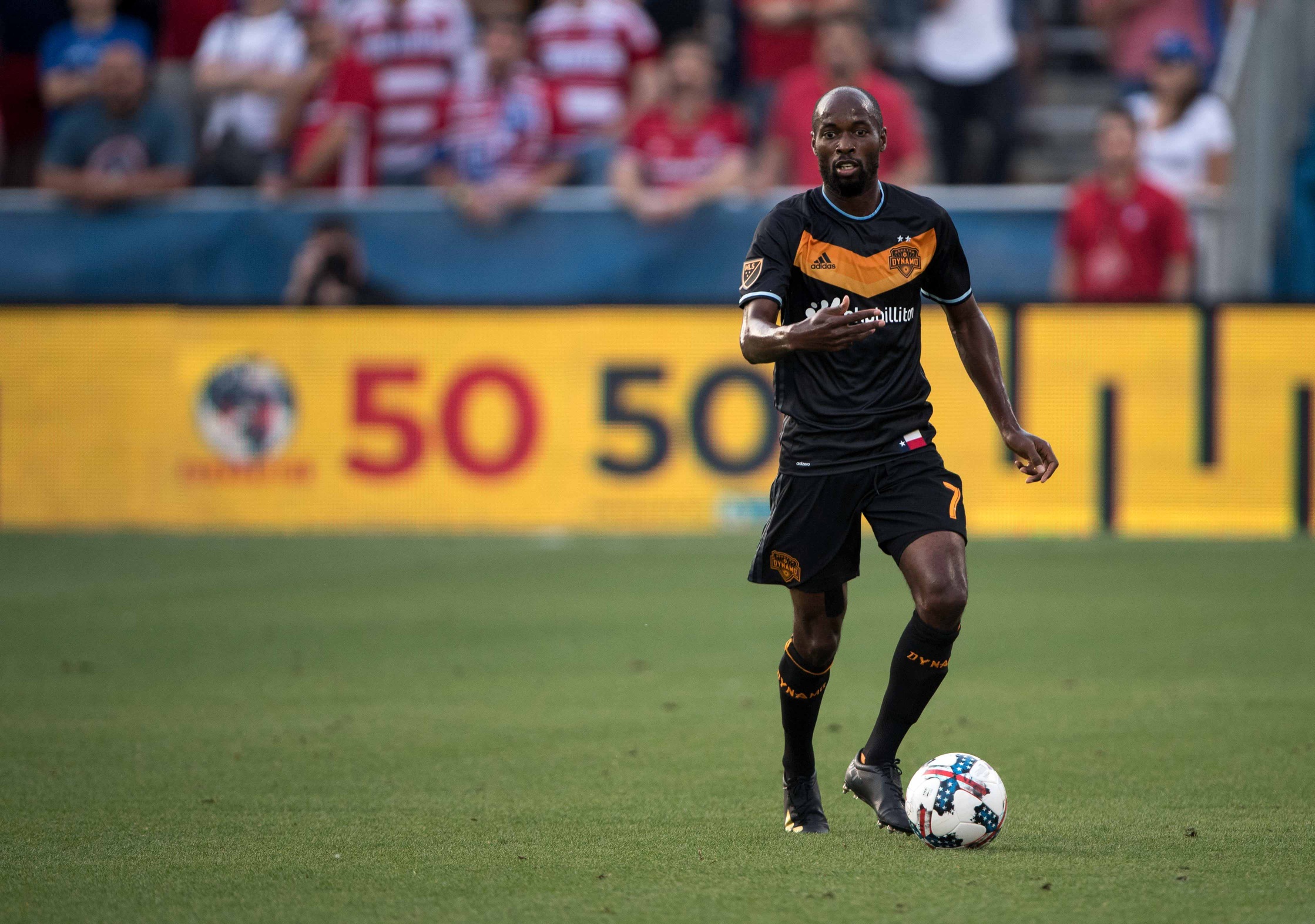 The U.S. Men's National Team will require focus in the coming days and weeks if the team hopes to lock up a spot in Russia. However, one of the team's most senior members can't help but worry about something much bigger than soccer and World Cup qualifying in the wake of Hurricane Harvey.
Set 30 miles south of Houston, there were no evacuation orders for Pearland, Texas, a place DaMarcus Beasley has called his home for the past four years. Beasley signed with the Houston Dynamo in July 2014 and is one of 26 players with the U.S. Men's National Team ahead of Friday's World Cup qualifier against Costa Rica. After Monday's initial training session Beasley indicated that his home has escaped the devastation caused by Harvey, but his thoughts were still focused on his Texas home.
"My house is slanted a little upward so the water hasn't got that far – yet," said Beasley. "So it's not as bad for me as you see on TV.  My neighbor sent me pictures this morning and my street and the front part of my grass are flooded but my house is okay."
Elsewhere in Pearland, residents have not been as fortunate. A mobile home community was forced to abandon in the early morning hours on Sunday. Meanwhile, the entire state of Texas was battered by the tropical storm, which has reportedly killed five people while flooding several cities.
"It's crazy," said Beasley, the elder statesman among field players in camp at 35 years old. "Being a part of the Texas family you see people helping out anyway they can."
Between 15 and 21 inches of rain has fallen in Pearland in the last 24 hours. With more rain in the forecast, the fear is that water will eventually dispense into more homes. Since the Dynamo's home match with Sporting KC had been postponed in advance, Beasley was able to depart the city on Friday but continues to observe from afar even as the USMNT begins preparation for Los Ticos.
"It's great to see, lending out hands where it needs to be," said Beasley. "Everybody in Houston and Texas are in my prayers and hopefully this ends sooner than later."