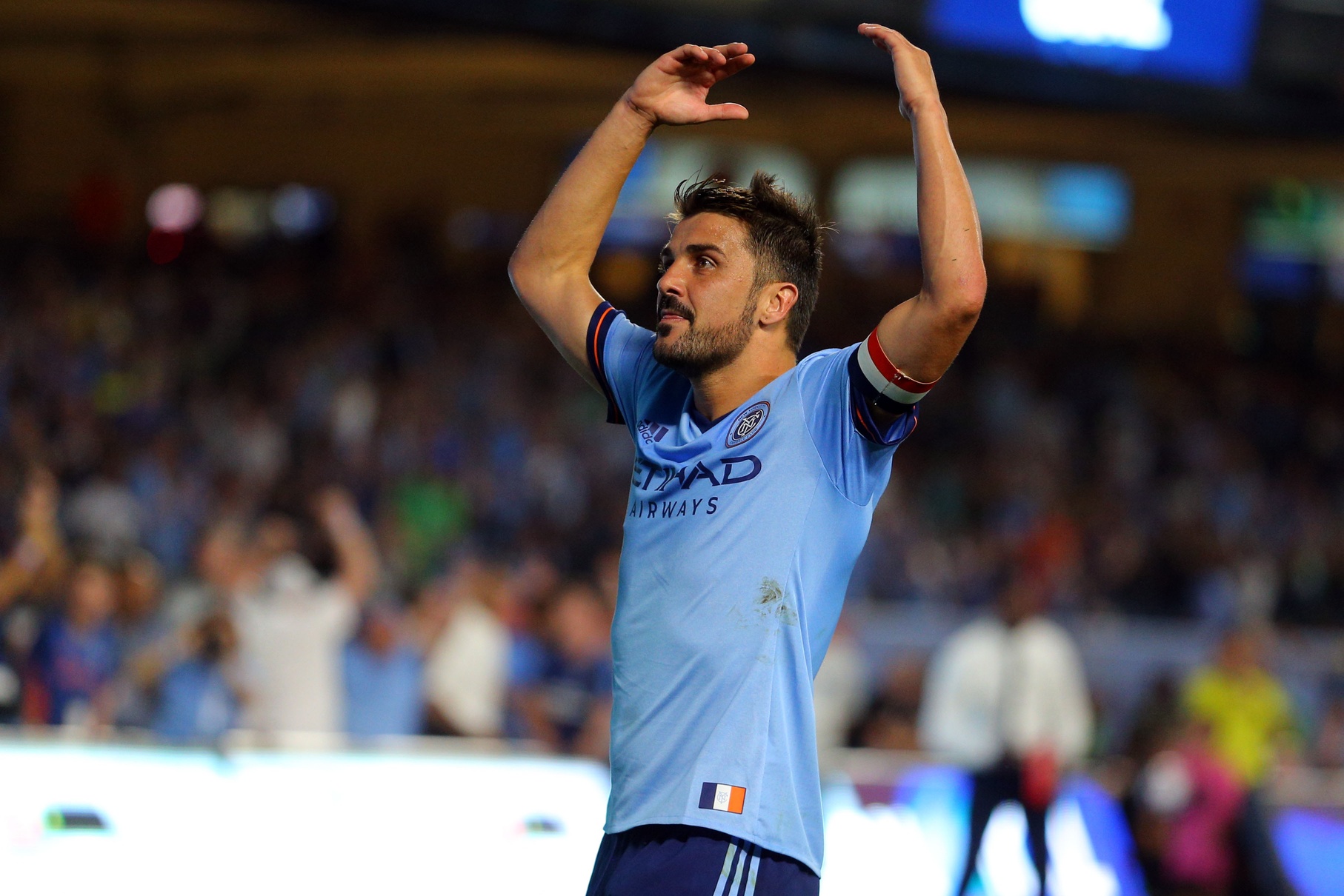 David Villa, New York City FC forward and the leading goalscorer in MLS, is making a shock return to the Spanish national team. He last represented his country in the 2014 World Cup, when Spain was bounced in the group stage after winning the whole thing four years earlier.
While the call-up is "a dream come true" for the reigning MLS MVP, he still feels the nerves from returning after such a long absence.
"I'm nervous, or rather excited with this new call-up, especially after three years," Villa told AS at training.
Thanks to New York City's Friday night match, he could travel to Spain early in order to get himself acclimated to the National Team environment.
"I want to be in the best possible condition because nothing gives me more emotion than wearing my country's jersey," he said.
Villa has a history of winning for his country. He was part of the team that won the 2008 European Championships and the 2010 World Cup in South Africa. He is the nation's leading goal scorer with 59 goals, the last one coming in his final appearance in the 2014 World Cup.
With that kind of track record, one would think his teammates would be happy to have him around, which they are. Villa, though, is surprised to be receiving such an emotional reaction to his return.
"I didn't expect so many people to be happy with my return," he said. "Everyone's reaction, that of the press, of everybody. I expected more controversy but it's been fantastic."
Captain Sergio Ramos was certainly happy to have him back in the squad.
"I experienced the best times that I've had in the national team with David so when I found out about his return, I congratulated him," he said in an interview with the Spanish Football Federation (RFEF).
Once all the pomp and circumstance fades away, Spain will have two critical World Cup Qualifying matches ahead of them. They host Italy at the Santiago Bernabeau on Saturday. First place in Group G is on the line with the two sides level on 16 points with four matches remaining. They then head to Vaduz to face last place Lictenstein on Tuesday.
Villa is looking forward to these matches and he knows what's on the line. He has one goal, and one goal alone, for the next week.
"We haven't qualified yet and we have to get the job done," he said. "The only important thing is to add six points in the next two qualifying games because the aim is the World Cup in Russia."