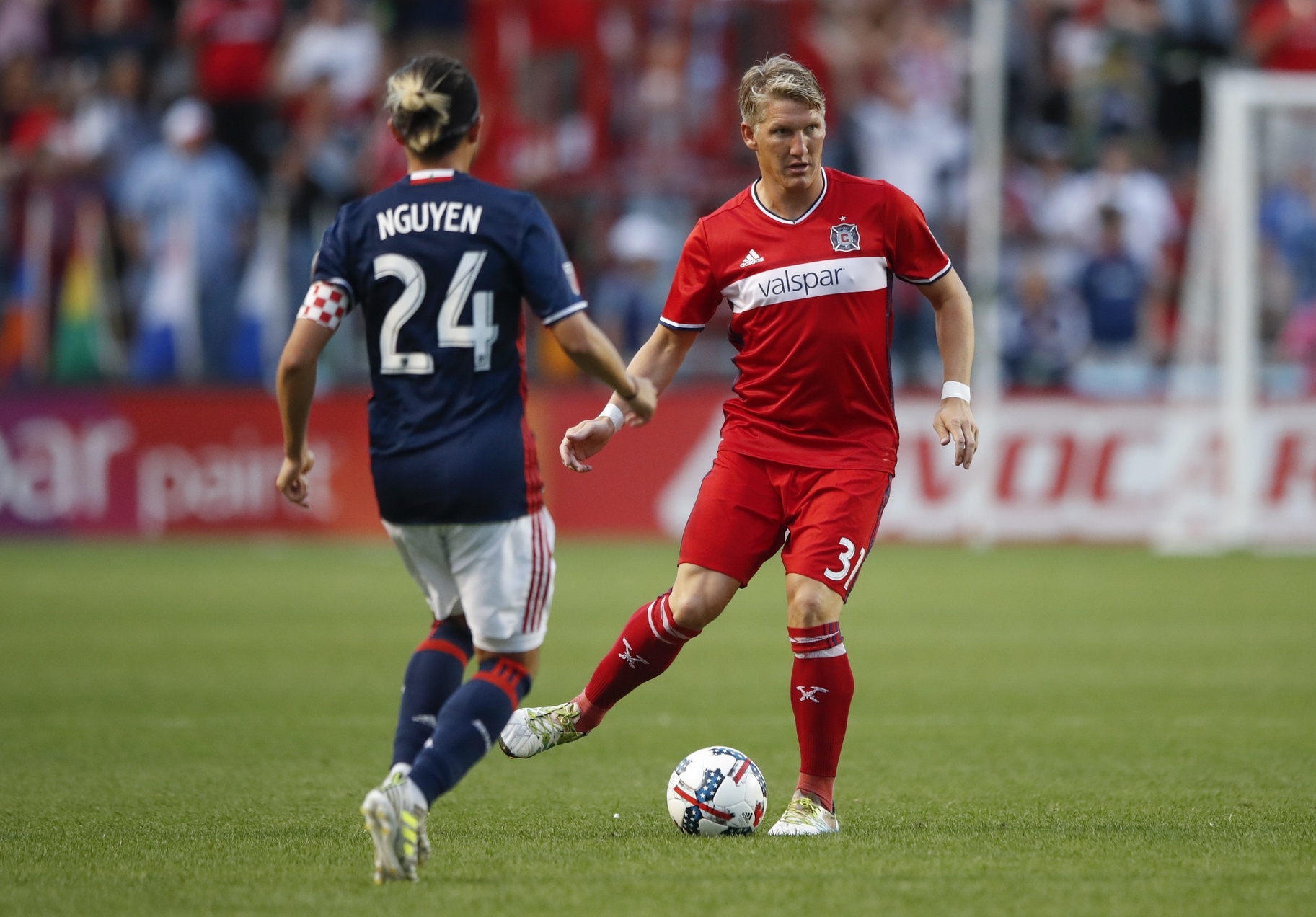 The Chicago Fire ended July with the team's first real cold streak of the season. They began August with yet another comprehensive victory.
Following a two-match losing skid, the Fire bounced back in a big way with a 4-1 win over the New England Revolution. The win is the Fire's first since July 1 while the Revs fell for the first time in three games.
Just eight minutes in, Matt Polster scored the best goal of his young career to give the Fire an early lead. After receiving a pass down the right wing, Polster cut past one defender with a heavy touch before taking a more precise one past another. He then curled a shot to the far corner, beating Cody Cropper for the game's opener.
Kei Kamara scored to bring the Revs back in the 24th minute, but the 1-1 deadlock was broken just 15 minutes later by Juninho's first goal for the Fire. On a pass from Patrick Doody, Juninho rolled a shot through traffic from the top of the box, finding the lower corner to push the lead to 2-1.
Michael De Leeuw's header opened the second half and all but ended any hopes of a Revs comeback. A pinpoint cross from Doody set up the forward's header as De Leeuw was left unmarked at the back post for the finish. Doody popped up once again in stoppage time, feeding Luis Solignac for the fourth and final goal.
Despite the scoreline, it was the Revs that proved the more aggressive attacking team, even if the chances weren't as concrete as those created by the Fire. The Revs fired a trio of shots on goal, and all three were saved by Matt Lampson. Diego Fagundez was the primary creator, firing two shots on target.
The Fire hit the road next time out for a visit to the Columbus Crew while the Revs return home to face the Vancouver Whitecaps.
MAN OF THE MATCH
Patrick Doody is far from the Fire's biggest name, but he had a strong performance on Saturday with a trio of assists.
MOMENT OF THE MATCH
Doody's pinpoint cross picked out Michael de Leeuw, and the Fire forward's header all but put the game out of reach.
MATCH TO FORGET
Cody Cropper has had his very good moments this season, but the young goalkeeper wasn't at his best on Saturday.