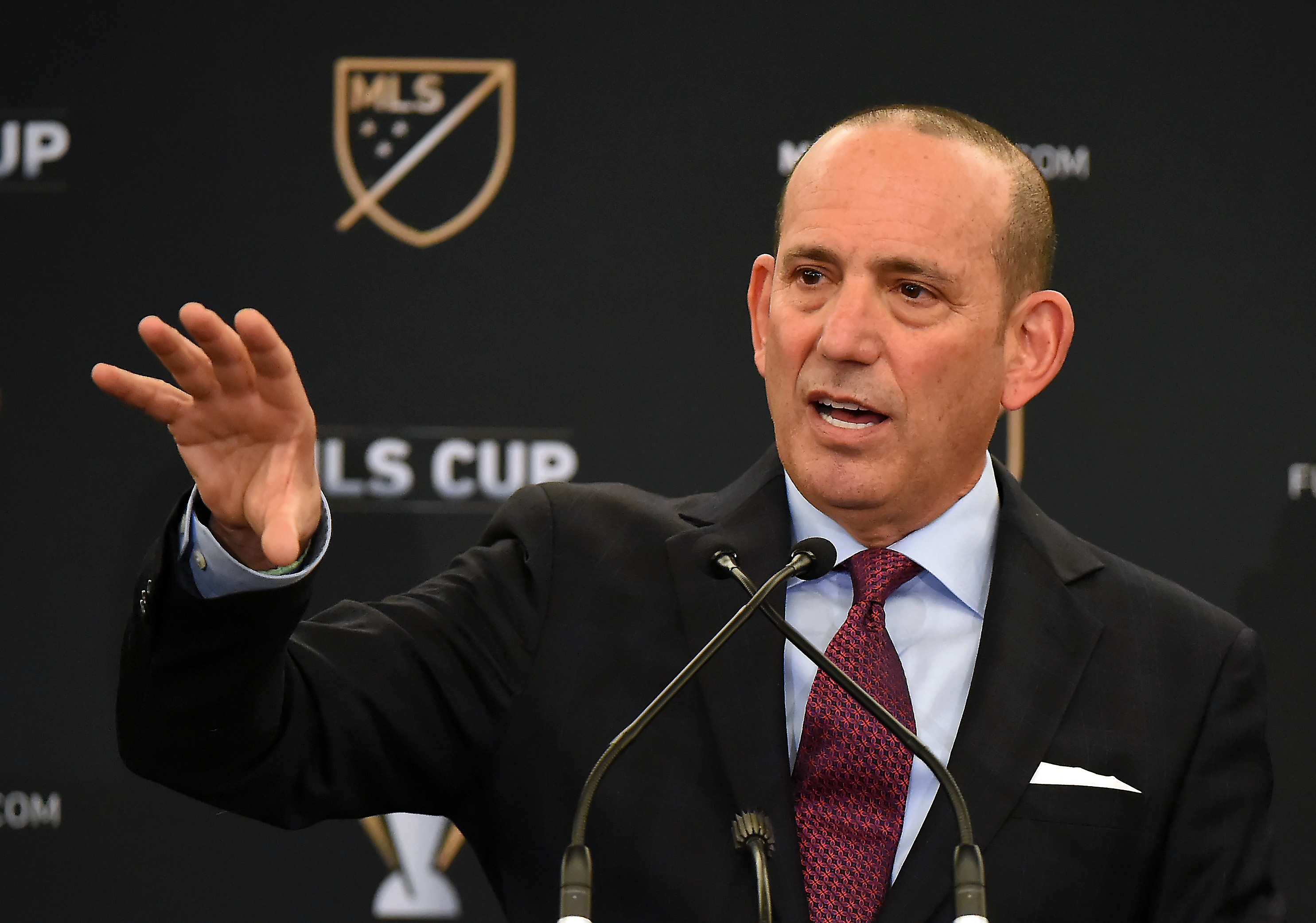 Major League Soccer is closer than ever to announcing the long-awaited Miami franchise.
After meeting with the league's board of governors on Wednesday before the All-Star Game against Real Madrid, commissioner Don Garber told reporters the deal is at the finish line for the Miami MLS team.
"We're not announcing MLS Miami today," Garber said. "But I am confident that we'll be able to do that sometime, perhaps by the end of the summer. We do have some things that we need to work through."
The Miami project has been long been in the works for MLS, but there have been plenty of road blocks to clear to get this point.
"David and his partner Todd Boehy presented their plan and vision, including their thoughts about a stadium for an MLS expansion team in Miami," Garber said. "Their plan was very well received by our owners. It was the first time David had formally met with our owners and it was the first time our owners had an opportunity to meet with Todd."
The outcome of the meeting with Beckham and his partners was a go-ahead given to Garber to finalize the details of the deal for the expansion franchise in the coming weeks.
"There was a vote that authorized me and along with a committee of owners to finalize the details with respect to that plan. We believe the time is right, finally, for Miami to become a great Major League Soccer city."
Miami would be the 24th franchise to join MLS and teams No. 25 and No. 26 are expected to be announced by the end of 2017.
MLS was previously in Miami from 1998-2001 in the form of the Miami Fusion before that team folded after the 2001 campaign.