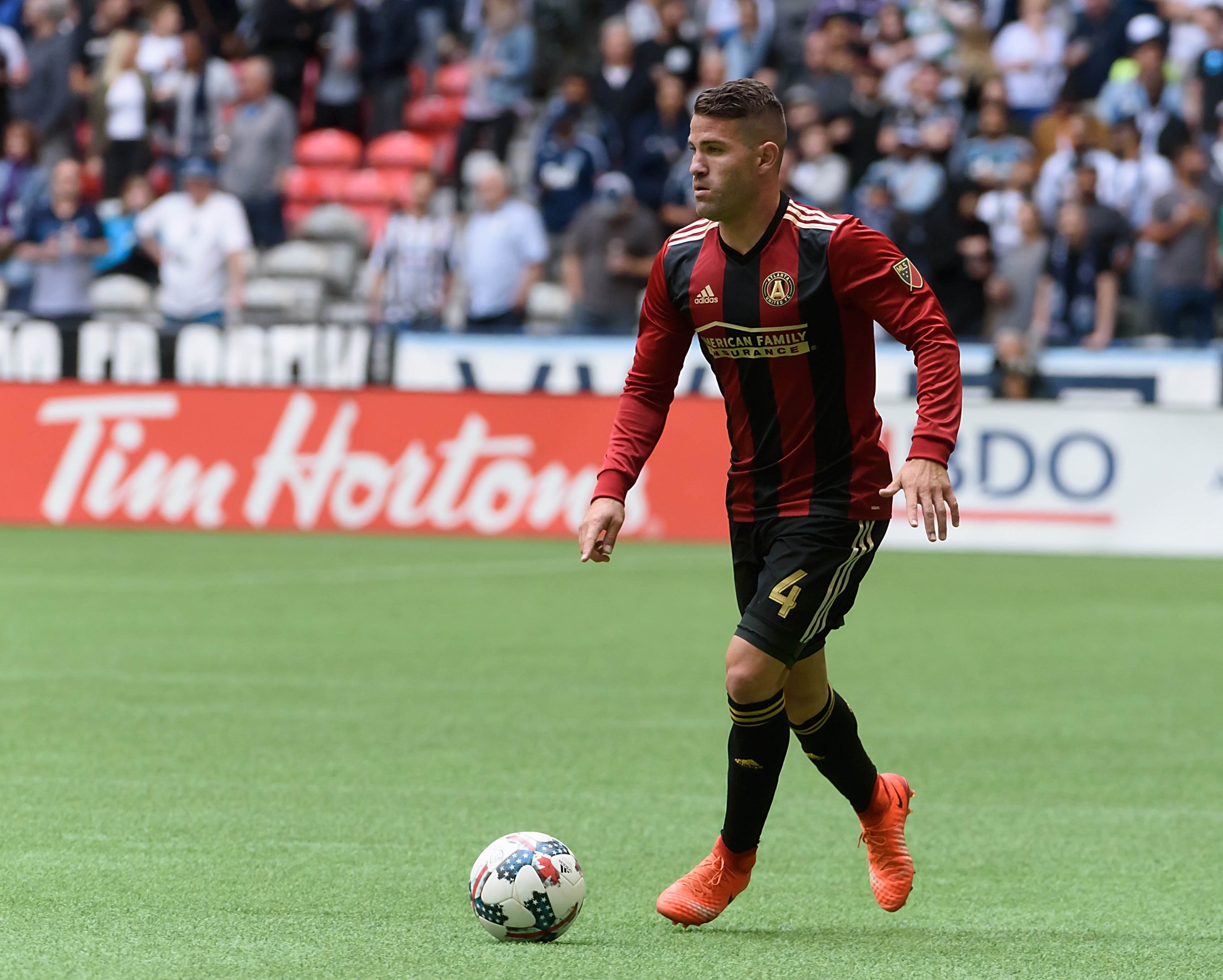 Atlanta United received the best news possible while evaluating Greg Garza's shoulder injury.
The U.S. Men's National Team defender exited the MLS All-Star Game on Wednesday in the third minute, and it appeared Tata Martino's men might have been without the full back for quite some time, but that's not the case. Atlanta United technical director Carlos Bocanegra told an Atlanta radio station on Friday morning that Garza will be out 7-10 days and should only miss Sunday's clash with Sporting Kansas City.
"Unfortunately with Greg, he separated his shoulder early in the game and we've got to shut him down for 7-10 days," Bocanegra said. "Their medical staff did a great job there. They got him X-rayed and got him right in there. He got back and saw our medical staff and got further MRIs and more testing and luckily they don't think it's too bad."
Garza won't have to rush his way back onto the field since Atlanta doesn't play again until August 23rd after this weekend due to the delayed opening of Mercedes-Benz Stadium.
"We don't play again until the 23rd after this weekend which gives us a little bit of time and helps him out," Bocanegra said. "We're shooting for around that time period as long as there's no setbacks and the shoulder heals up like they think it will."