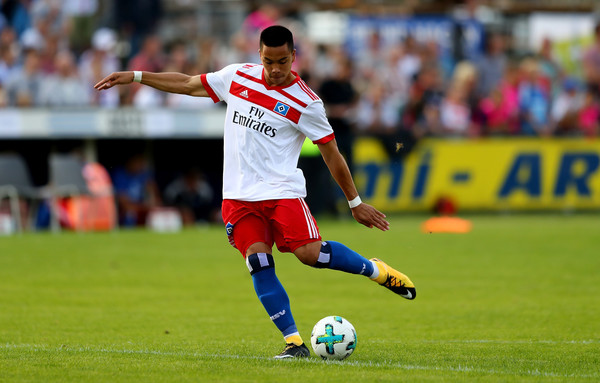 Hamburg investor Klaus-Michael Kuhne has a very high opinion of Bobby Wood, and the U.S. Men's National Team star's presence had a major effect on the club's transfer dealings this summer.
Kuhne said he informed club executives that he would refuse to provide money to finalize the transfer of forward Andre Hahn unless the club made sure to lock up Wood long-term. The U.S. Men's National Team striker was the club's leading goalscorer in 2016-17, scoring nine goals in all competitions before drawing interest from club's abroad.
"I did not give the club any more for it," Kuhne said, according to Kicker, "but I advised them to prolong [Wood's] contract and said I'd only finance Andre Hahn if they were to keep Wood.
Wood finalized a new deal with the club earlier this summer and, less than a week later, Hahn was unveiled as the club's big signing.
"I knew that many other teams were chasing both Wood and Hahn," Kuhne added. "I knew that HSV needed to act quickly. But the club was not capable of doing so, and so I acted."
Wood started Hamburg's first match of the season, a 1-0 win over 1-0 win over Augsburg. Wood and co. return to action this weekend against FC Koln.