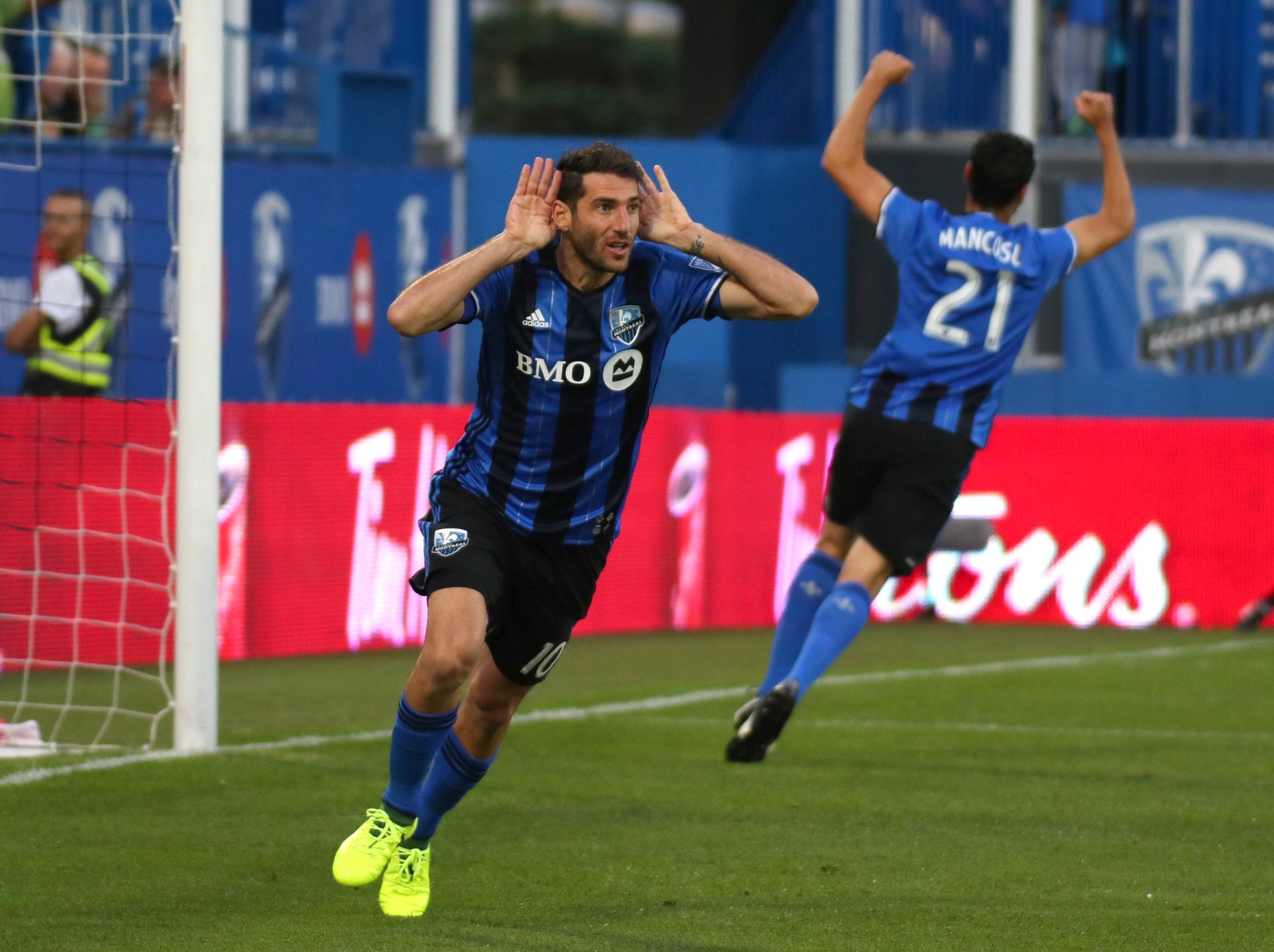 For the second time this season, the Montreal Impact scored three goals in the first half, helping lead the Canadian side to a blowout win over the struggling Chicago Fire.
On a Wednesday evening at Stade Saputo, the three early goals were all the Impact needed to conquer the third-place Chicago Fire in a 3-0 win. With his third two-goal performance of the season, Ignacio Piatti ruined Bastian Schweisteiger's first visit to Montreal—along with many fans of the former German international in attendance.
Five minutes into the game, Joao Meira had to asked to be substituted off with a muscle strain. Making his Fire debut, Christian Dean quickly warmed up and took the Portuguese's spot in central defense.
Immediately after the substitution, the Impact took advantage of the stoppage of play to open the score. At the sixth minute, Ignacio Piatti intercepted a failed clearance by Dean and chipped a shot over Matt Lampson to record his 11th goal of the season.
At the 37th minute, Matteo Mancosu ended a nine-game goal drought by creating a penalty. The Italian striker rushed down the left side of the 18-yard box trying to find an angle to beat Lampson but in his stride, the 27 year-old goalkeeper tripped Mancosu and a penalty was called. Mancosu took the ball to the spot and with a shot to the lower lef-hand side to bring the score to 2-0.
Piatti decided to add a goal of himself moments after in spectacular fashion. The Argentinean disregarded the coverage of Jonathan Campbell by curling a shot from 25 yards out and fooling Lampson for his second goal of the night.
In search of a playoff spot, the Impact have now gathered a third straight win. The team now heads into the second of a four-game home stint against Real Salt Lake on Saturday.
Man of the Match
Ignacio Piatti once again ignited Stade Saputo with a two-goal performance against one of the top teams in the Eastern conference. His sixth minute goal gave the Impact an edge early in the game and his 38th minute screamer acted as the last nail in the Fire's coffin.
Moment of the Match
Ignocio Piatti wasn't bothered by Jonathan Campbell's coverage, from 25 yards out, the designated player curled a shot passed Campbell and goalkeeper Matt Lampson to finish in the far side netting.
Match to Forget
Matt Lampson did not have the easiest of games to deal with. The Fire goalkeeper native was chipped by Ignacio Piatti for a goal early in the game and later gave up a penalty to Matteo Mancosu.