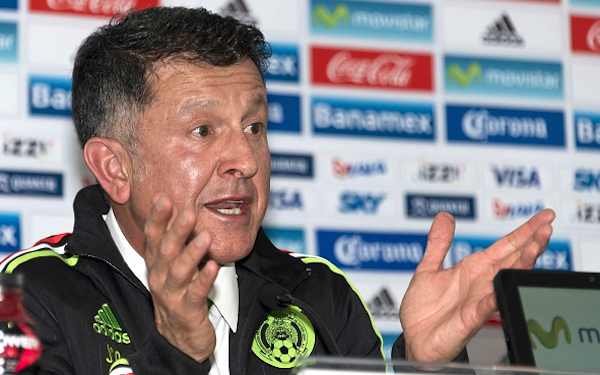 A lot has been made in recent years about Mexican players coming back to North American and playing in Major League Soccer and it affecting their spots on the national team.
But El Tri manager Juan Carlos Osorio doesn't think any player's standing will change with the team as long as the Mexican players approach MLS with the same responsibility as the returning U.S. Men's National Team players.
"We hope that our players take on the league with the same responsibility and that when they are required (by the national team), they are in good form," Osorio told reporters.
When asked about how concerned he was by recent moves of star players Jonathan dos Santos and Carlos Vela to MLS, Osorio, who previously managed in MLS, didn't write off his stars' moves.
"That depends on how one interprets it," Osorio said. "The United States won the Gold Cup with MLS players that are the most influential in their teams, like Altidore, Dempsey, Bradley.
"I've stated that MLS is a very athletic and demanding league and I hope our players take it as such and perform at their maximum to be considered for the national team."