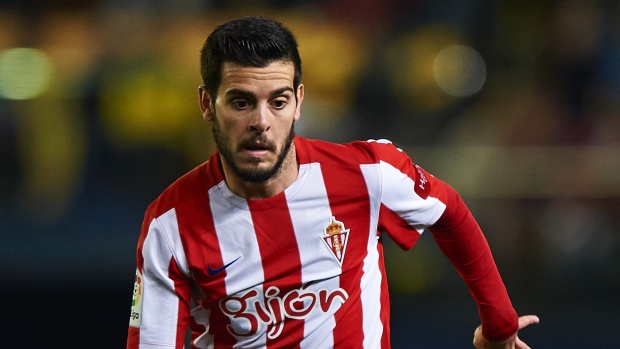 The Seattle Sounders are set to add another player to their roster, with Victor Rodriguez close to joining the reigning MLS Cup champions.
The midfielder participated in training on Monday, the Sounders announced, ahead of a move that should soon be finalized. Rodriguez has spent all of his nine years as a professional playing in his native Spain, most recently playing for Sporting Gijon, one of the teams relegated from La Liga at the end of the 2016-17 season.
"[Rodríguez] is a player Chris Henderson has scouted for almost two years now," General Manger Garth Lagerwey said. "He's seen him multiple times live and I want to give Chris a lot of credit because he really was dogged about this one. He had never been available and suddenly he was available and popped up and we thought, 'Well, OK this is a guy we've been tracking for a while and are pretty excited about.'
"What we really want for the second half of the season is stability and good consistent options," Lagerwey added. "As a GM, I want to give my coaching staff options. By signing Víctor, we give our coaching staff some more options. He's a guy we made an investment in and who we think can have a bright future for us."
The 28-year-old was part of the Barcelona academy from 1998 to 2002. Rodriguez is expected to be an option at left wing, per the Sounders.
KEANE LINKED WITH TEAM IN INDIA
Former LA Galaxy captain Robbie Keane has not played a professional minute of soccer since the end of 2016, but he may soon end that drought.
Reports from Keane's native Ireland are suggesting that Keane met with officials from Atletico de Kolkata about joining the reigning Indian Super League champions.The club is currently coached by Keane's former Tottenham Hotspur teammate, Teddy Sheringham, who joined the club last month.
ATLANTA SELLS OUT FIRST MATCH AT NEW STADIUM
Atlanta United are set to open their new stadium in style.
They may have to wait another month to finally play at Mercedes-Benz Stadium, but their match against FC Dallas, scheduled for September 10, has been announced as a sell out.
This follows up a run at Bobby Dodd Stadium to open the expansion club's existence, which saw each match of the 55,000-seater stadium sell out. The new stadium will hold 42,500 for soccer games.