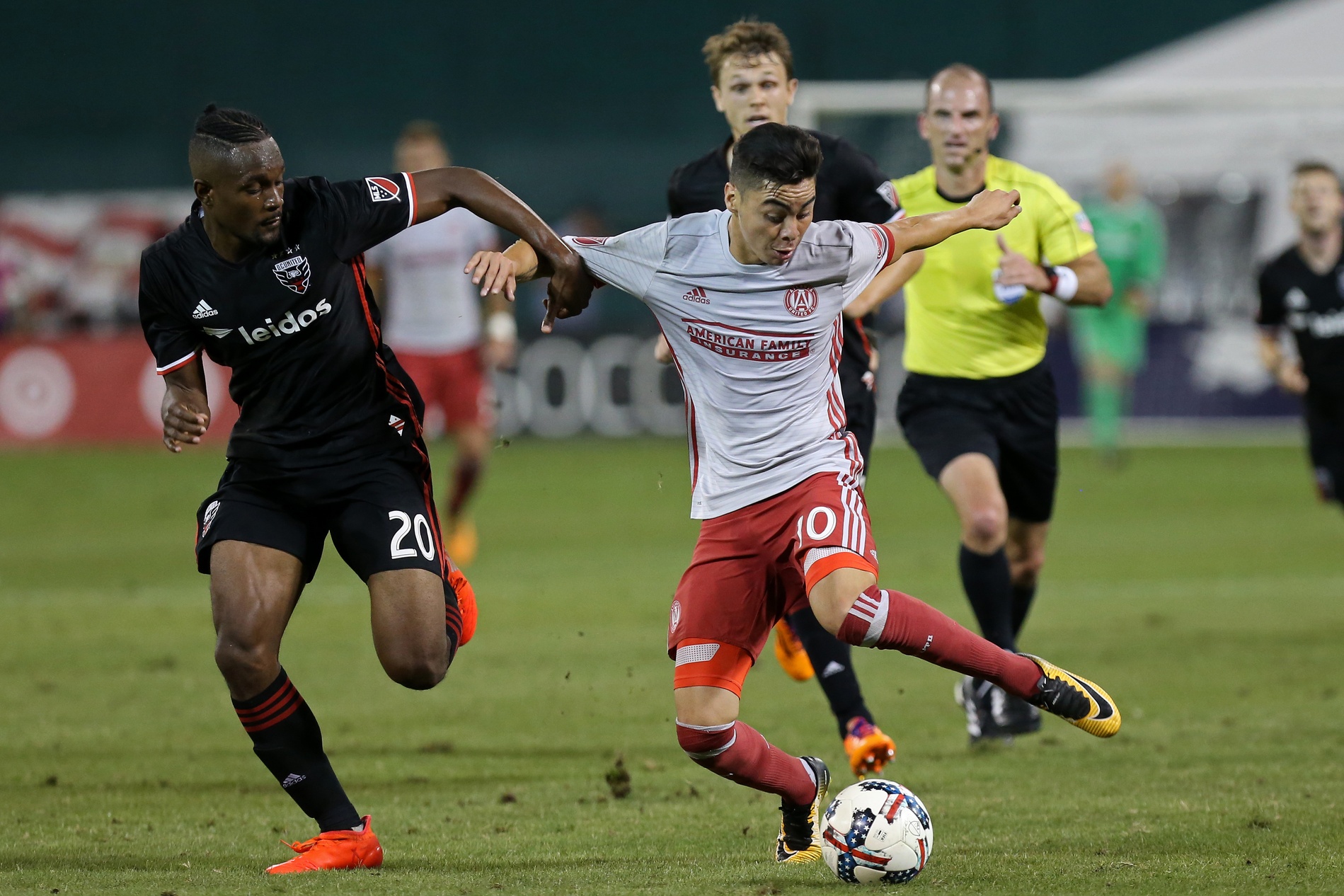 For the first time since early April, D.C. United made it back to back league victories, and Ben Olsen's side used a little luck to defeat visiting Atlanta United yet again.
A 46th-minute own goal by Atlanta's Michael Parkhurst sealed three points for the hosts, who captured a 1-0 at RFK Stadium on Wednesday evening. The win sees D.C. sweep the three-game series against Atlanta United.
The visitors had the first chance towards goal however as Hector Villalba's 11th-minute effort from long range was saved by Bill Hamid. Luciano Acosta had the first strike towards goal for D.C., forcing Brad Guzan into a strong save four minutes later. Lloyd Sam's 42nd-minute effort forced Hamid into his second save of the first half, but the sides stood deadlocked at 0-0 going into halftime.
The hosts got a lucky break a minute into the second half as Russell Canouse's effort deflected in off of Parkhurst for a 1-0 D.C. lead.
Paul Arriola's left-footed effort in the 52nd-minute came close to adding to the hosts lead, before Marcelo Sarvas' tested his luck from long range. Jeff Larentowicz's long range strike after 85 minutes was Atlanta's best chance late but the visitors couldn't find an equalizer. Guzan made five saves in the loss, while Hamid was forced into action once.
Atlanta failed to make much of an impact offensively, and looked pretty slow after back to back bye weeks.
D.C. United (7-15-4) makes it back to back wins, and next host the New England Revolution on Saturday at RFK Stadium.
Atlanta United suffer their first defeat since a June 21 loss also at D.C. United. Tata Martino's side next travel to face the Philadelphia Union on Saturday evening.
MAN OF THE MATCH
Russell Canouse's effort forced Parkhurst into the error which allowed D.C. to earn all three points. The 22-year-old was making his second appearance for the club.
MOMENT OF THE MATCH
The own-goal to kick off the second half proved to be the difference in Wednesday's match. D.C. made the most of their offensive chances, and frustrated Atlanta most of the night.
MATCH TO FORGET
Not very often do you hear about Miguel Almiron having a quiet game, but on Wednesday that wasn't the case. The Atlanta midfielder lost possession 22 times and failed to record a shot on goal.