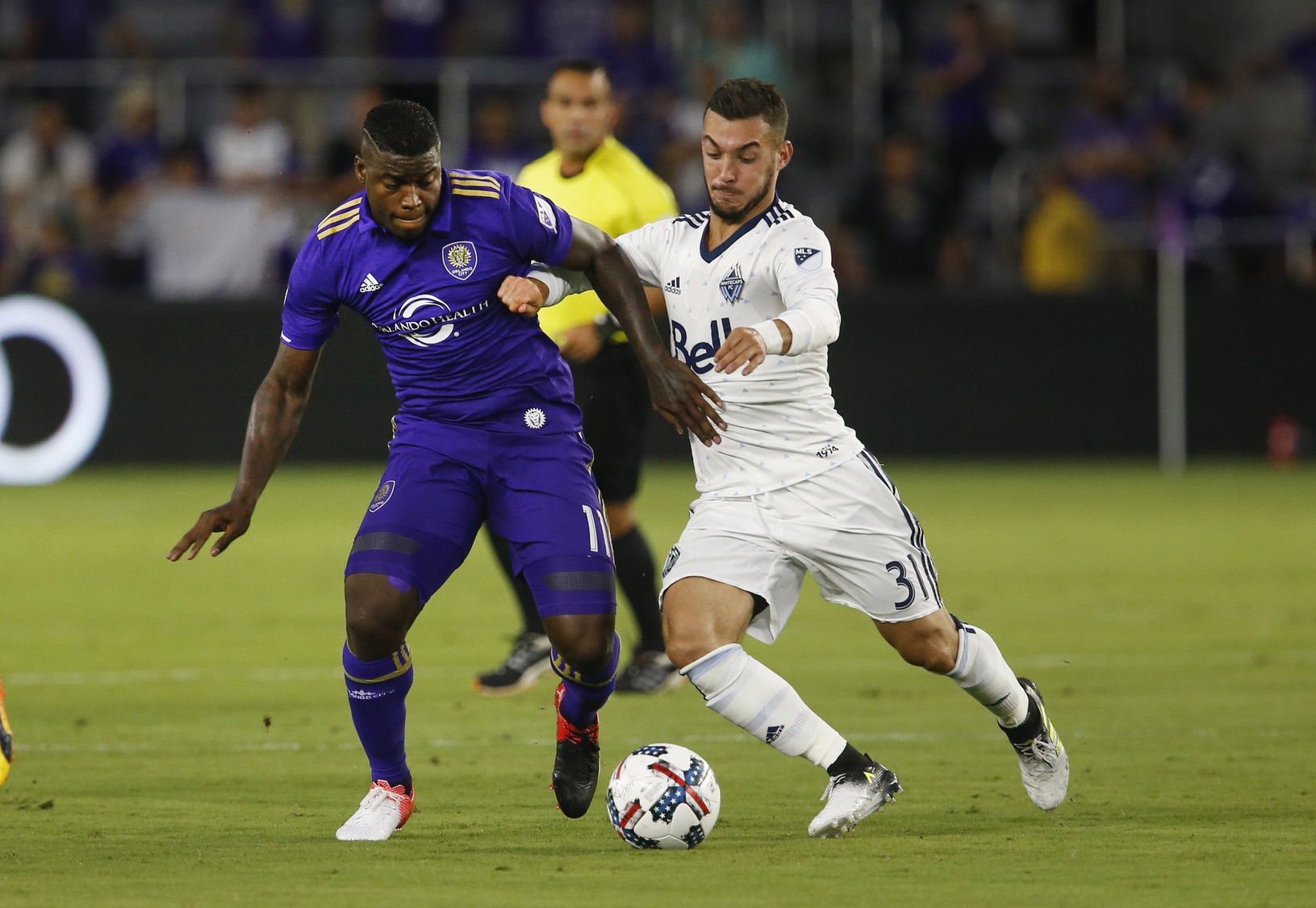 The Vancouver Whitecaps are on a march towards playoffs, and on Saturday, they gained good ground, while Orlando City took two big steps back.
Behind a goal from Brek Shea and an own goal early on, the Whitecaps edged Orlando City, 2-1, at Orlando City Stadium.
With some luck, the Whitecaps got things rolling only nine minutes in. Orlando's Tommy Redding's failed headed clearance turned out to be more than a failure, resulting in the back of his own net, putting the visitors up, 1-0.
After some initially trouble settling down, the Lions played like they were a playoff team, dominating the visitors in possession and in shots taken. In the 32nd minute, Orlando knocked on the Whitecaps door, but were denied entry after some ugly mayhem inside the box. In addition, a questionable handball call got turned down by VAR.
The second half painted a similar picture to the first.
In the 53rd minute, Shea made sure nobody in Orlando had forgotten his name. The midfielder sprinted inside the box and gently chipped the ball over Bendek with class, putting Carl Robinson's men in the driver seat for the three points.
After being subbed on, Fredy Montero and Alphonso Davies were too much for the home side to contain. The unpredictable attacking tandem, zipped in and out of Orlando's backline, and from time to time got open looks at goal. In the 73rd minute, Montero failed to poach Davies' gently placed cross into the back of the net.
As the clocked ticked, Orlando knew they at least had to leave with one, but that was cut short In the 86th, Giles Barnes' right-footed strike outside the box rattled off the bar, which summarized the Lions' night in Orlando.
Following the massive victory, the playoff-hopeful Whitecaps hosts hungry Real Salt Lake on Sept. 9, while Orlando travels up the coast and takes on the New England Revolution.
MAN OF THE MATCH
Brek Shea stepped up against his former team, leading the Whitecaps to a vital victory.
MOMENT OF THE MATCH
Shea's chip inside the box, that gave the visiting side a two-goal lead on his former team, was the goal that stunned the stadium and shrunk Orlando's playoff hopes.
MATCH TO FORGET
There was a reason Carl Robinson pulled Nicolas Mezquida off the field after once the clocked marked the 55th minute. The Uruguayan showed little effectiveness in the midfield: completing only 10 passes, and disappearing from time to time in during the Caps push up the pitch.