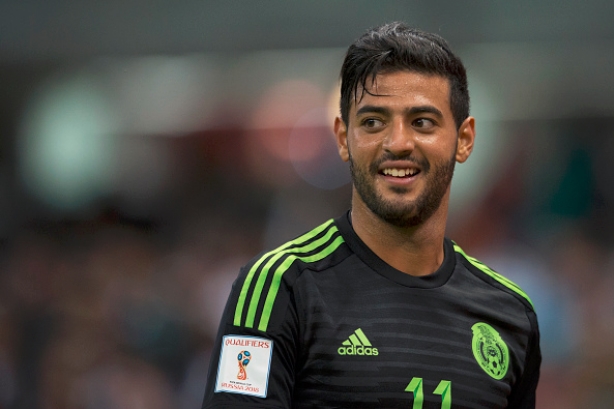 Carlos Vela has been one of the most sought after MLS transfer targets in recent windows and now it looks like one of the league's new teams has finally captured the Mexican star.
The Los Angeles Times reported on Tuesday that LAFC has captured the signature of the midfielder and the club will add him as its first Designated Player. Earlier on Tuesday, a few Spanish outlets, including Mundo Deportivo, claimed the 28-year-old was on his way to MLS after spending five seasons at Real Sociedad in La Liga.
According to the LA Times, Vela's deal could go official as soon as Tuesday.
(UPDATE: Real Sociedad confirmed Vela's move to MLS on Tuesday afternoon, revealing he will move stateside this winter. The Mexican star will continue with the club until January before he joins up with LAFC.)
Vela, who has made 55 appearances for Mexico, has primarily played in Spain with Real Sociedad. He was an Arsenal player from 2006-2012, but only made 29 appearances for the Gunners and went out on three loan spells to Osasuna, Salamanca and West Bromwich Albion.
LAFC recently announced that former U.S. Men's National Team boss Bob Bradley will serve as the club's first head coach. The club currently has two midfielders under contract in Carlos Alvarez and Monday Etim.