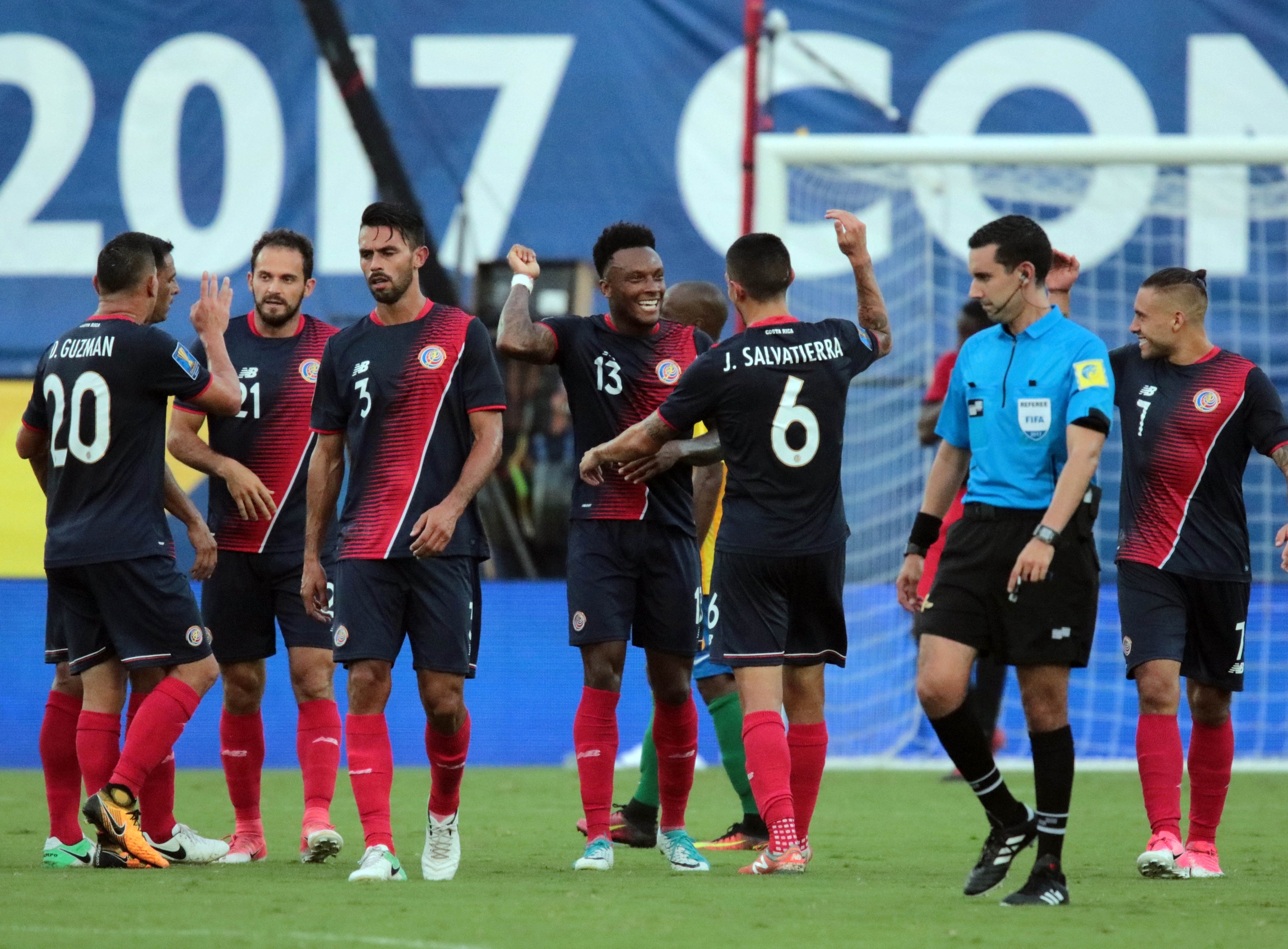 Over the past two years or so, the rivalry between the U.S. Men's National Team and Costa Rica has been back and forth, to say the least. Both teams have put together memorably dominant performances as the two continue to jockey for their spot in both the table and the CONCACAF hierarchy.
Costa Rica winger Rodney Wallace has seen those matches from both the inside and the out. He's been on the field and watched from the sideline, and he understands what goes in to a clash between two of the region's elite. Through it all, he's found one big takeaway: that there is no true takeaway from the past that will prepare you for the next clash between the U.S. and Los Ticos.
The U.S. and Costa Rica are set to collide on Friday in the latest round of World Cup qualifiers as the two teams battle to seal their respective spots in Russia next summer. As things stand, Los Ticos have a three-point gap on the USMNT, giving them a bit more breathing room heading into the final four games of qualifying.
That edge truly began at the start of the qualifying process roughly one year ago. The USMNT traveled to San Jose last November and was promptly throttled, 4-0, by Los Ticos, sealing Jurgen Klinsmann's fate. Wallace entered as a late sub that day, but he admits that Costa Rica isn't looking to build on that performance given how much has changed since.
"I don't think that game has anything to do with this one," Wallace said. "I don't think we've carried any momentum from that into this. Obviously, we want to get the three points and we know it's a tough opponent, but, at the same time, we need to come out confident and know that we're capable of doing it."
While that match showed how dangerous Costa Rica can be on their day, the U.S. has shown the same on their day as well. Infamously, there was the Snow Clasico, a match that defined the 2014 qualifying cycle. There was the 4-0 drubbing at last summer's Copa America, one which propelled the USMNT into the knockout stages. More recently, there was the 2-0 win in this summer's Gold Cup semifinal, one which lifted the USMNT to an eventual tournament trophy.
To Costa Rica's credit, though, there were notable absences. Bryan Oviedo, Joel Campbell and Cristian Gamboa returned to Europe following the group stage while Johan Venegas also left following a knee injury. Wallace was injured as well during this summer's tournament, depriving Costa Rica of yet another talented attacker for the Gold Cup clash.
Now with a relatively strong squad, Costa Rica is looking to swing the pendulum back to their side while locking up a World Cup berth in the process.
"I think we just kind of have to move on from that," Wallace said of this summer's match. "Obviously there were some factors but we can't make excuses. We also can't dwell on the past. We have to move forward. It will be a whole different environment and a whole different game.
"You have to be confident and you have to know that, coming in here, it's not going to be easy," he added, "but it's something that we want to do. We want to get the three points. It's not like we're going to come in here and sit back and back down and hope for it. We're going to go look for the game."