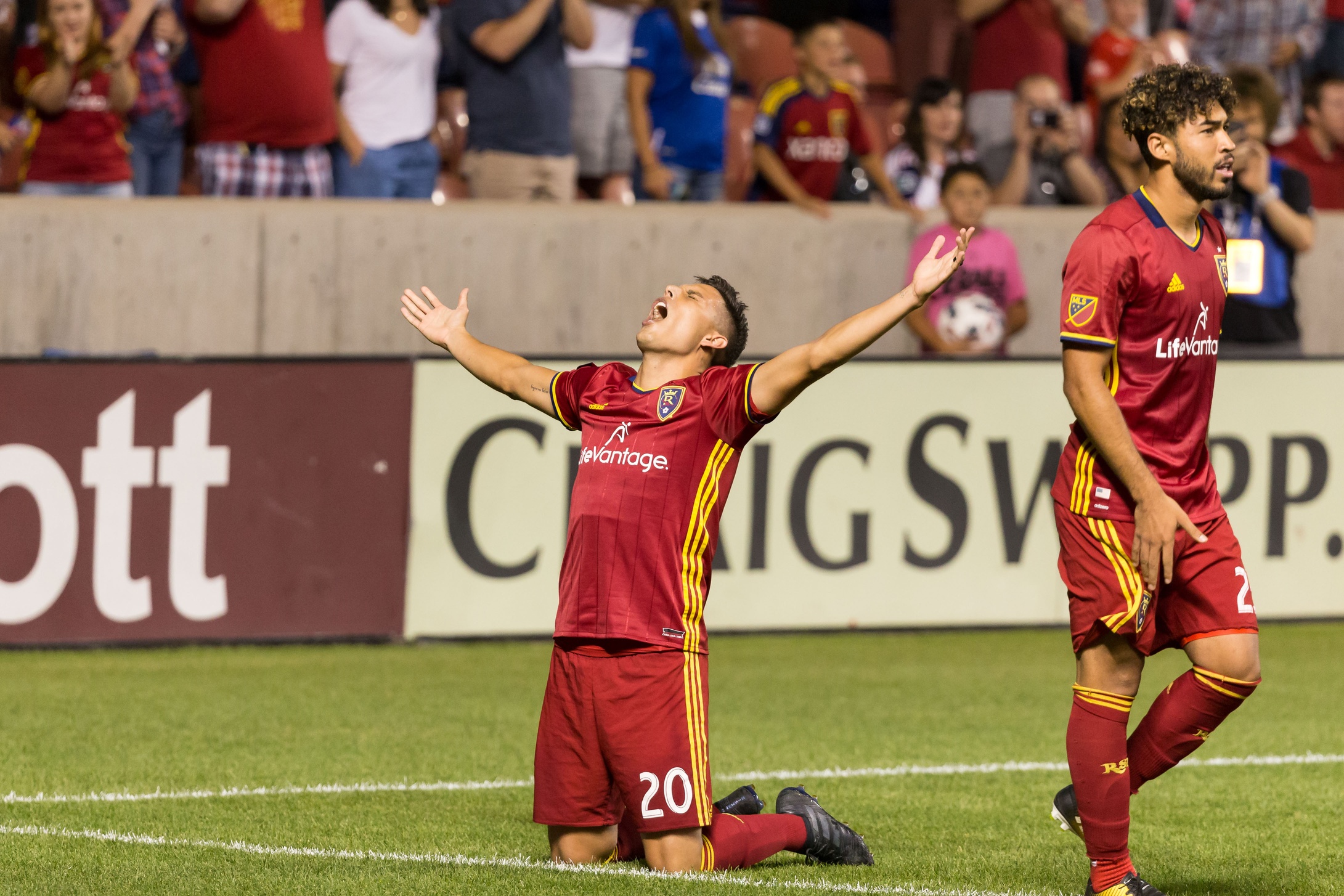 Real Salt Lake isn't dead yet when it comes to the playoff race and, if Saturday night was any indication, Mike Petke's side could make a major impact down the home stretch.
Entering Saturday, RSL had earned points in seven of eight matches, and they only added to it with a 4-1 thumping of the rival Colorado Rapids. The win locked up the Rocky Mountain Cup for the young RSL side while while putting the team within one point of a playoff spot with several extra games played.
Joao Plata opened the scoring just before halftime, finally beating Tim Howard after several big saves from the U.S. Men's National Team goalkeeper. Plata snuck a shot near post, opening the scoring and the floodgates.
Luis Silva added a goal in the 50th minute, finishing off a penalty kick before the match took a turn as both Danilo Acosta and Alan Gordon earned dismissals to leave each side with 10 men.
Josh Gatt pulled one back in the 82nd minute, but RSL poured it on late as Silva and Brooks Lennon fired stoppage time goals to seal the 4-1 victory.
If RSL has to climb back into the race, they'll have to take care of business over the next few weeks as they face the Cascadia trio, starting with a match against the Vancouver Whitecaps. The Rapids, winless since July 1, will mostly play spoiler from here on out even though they next face the equally-struggling LA Galaxy next time out.
MAN OF THE MATCH
While goals won RSL Saturday's match, they would have given up several if not for Justen Glad. The young defender was a rock in defense, helping shut down a number of Rapids attacks while his teammate did the work on the other end.
MOMENT OF THE MATCH
Any hope for a Rapids comeback was ended in stoppage time as Luis Silva fired his second goal to seal three points.
MATCH TO FORGET
Tim Howard was solid early, but struggled later in the match as Real Salt Lake added to the scoreline. It wasn't a horrible performance, but it also wasn't the one he would hope for before heading to USMNT camp.