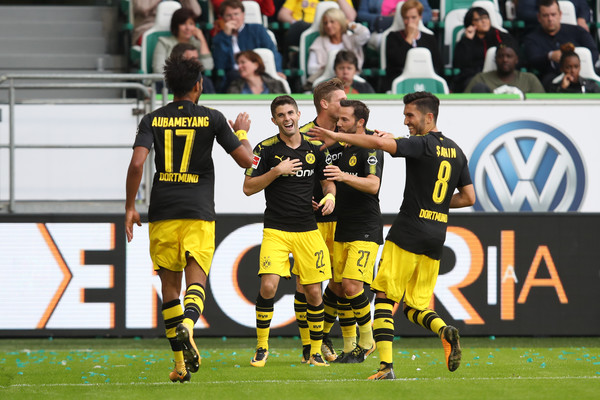 Was there any doubt?
Christian Pulisic wasted little time to start the Bundesliga campaign, providing a memorable performance highlighted by a goal and an assist. The U.S. Men's National Team star was far and away Borussia Dortmund's best player en route to a 3-0 win over Wolfsburg, earning Pulisic honors as SBI Americans Abroad Player of the Week.
Following a summer period headlined, and still headlined, by fellow young winger Ousmane Dembele, Pulisic stepped up almost instantly to score Dortmund's first goal of the season. Pulisic generated his own space in the 22nd minute before firing a shot to the far corner to open the scoring.
He then provided another for Pierre-Emerick Aubameyang, assisting the star forward for a 60th minute finish that put the game out of reach.
Pulisic's performance eased plenty of doubt for plenty of Dortmund fans while also offering a glimpse into just how far the winger has come in a years time. In addition, it earned Pulisic the nod over Haji Wright and Geoff Cameron for Americans Abroad Player of the Week honors.
What did you think of Pulisic's performance? Which American stood out to you this weekend?
Share your thoughts below.