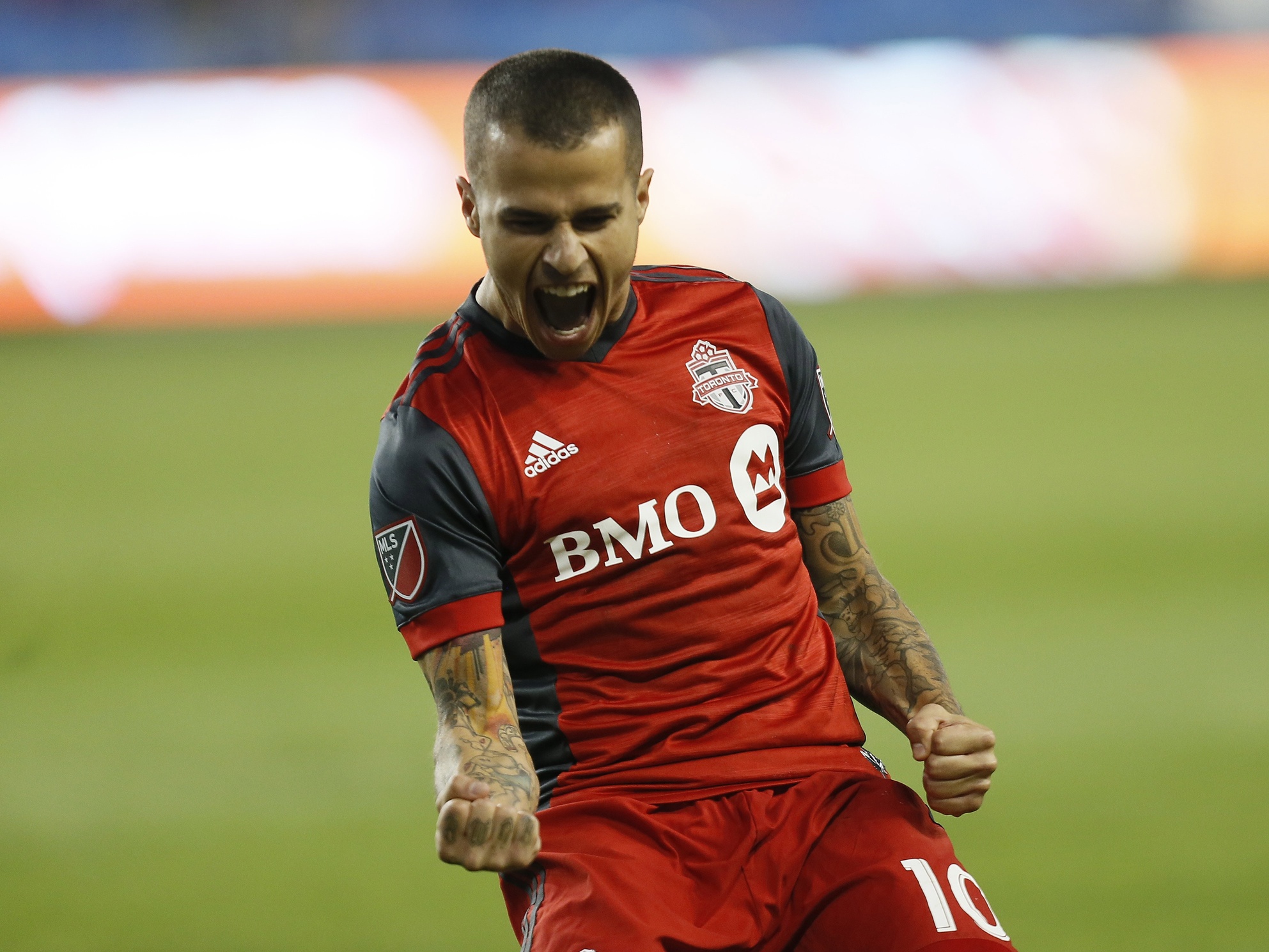 Toronto FC earned their second winning streak of three games or more under the midweek floodlights at BMO Field by way of a 3-0 win over the Philadelphia Union.
Sebastian Giovinco, Nicolas Hasler and Jozy Altidore scored for the best team in Major League Soccer as the Reds extended their lead over New York City FC to seven points.
In his return from a hand injury suffered at the Gold Cup, Andre Blake made an early denial on Giovinco, as he stood tall on the right side of the box in the eighth minute.
However, the Italian striker got his revenge two minutes later. Oguchi Onyewu was left his foot in Giovinco's way, tripping him in the process. The foul resulted in a free kick inches from the box, and TFC's No. 10 did not miss the opportunity to curl the ball past the Union wall and into the upper right-hand side of the net.
Hasler scored his second goal in his second game with Toronto FC in the 30th minute off a corner kick. Victor Vazquez found the Liechtenstein international, who was left unmarked at the top of the 18-yard box. Hasler's header flew across the box and hit the bottom of the crossbar before dropping inside the goal line.
TFC took advantage of an intercepted clearance to score a third goal in the second half. In the 57th minute, Fabinho cleared the ball from his left flank but it was intercepted in midfield by Jonathan Osorio. The Canadian sent the ball forward to Altidore, who put together a give-and-go play with Vazquez at the top of the box which ended when the American striker scored his 10th goal of the season.
The Reds will take on the Montreal Impact—who have four wins in a row to show for themselves—in Montreal's Stade Saputo on Sunday, while the Union take on Atlanta United back at home on Saturday.
Man of the Match
Victor Vazquez was an important part of Toronto FC's win. With two assists, the Spanish midfielder's unselfish play once again made his teammates shine.
Moment of the Match
After a foul inches from the 18-yard box, Sebastian Giovinco curled an exquisite free kick past the Philadelphia wall and Andre Blake to open the scoring at the 10th minute.
Match to Forget
Oguchi Onyewu's foul against Giovinco set up the opening goal. It was the start of a bad night for Onyewu and the Union back line against TFC's attack.