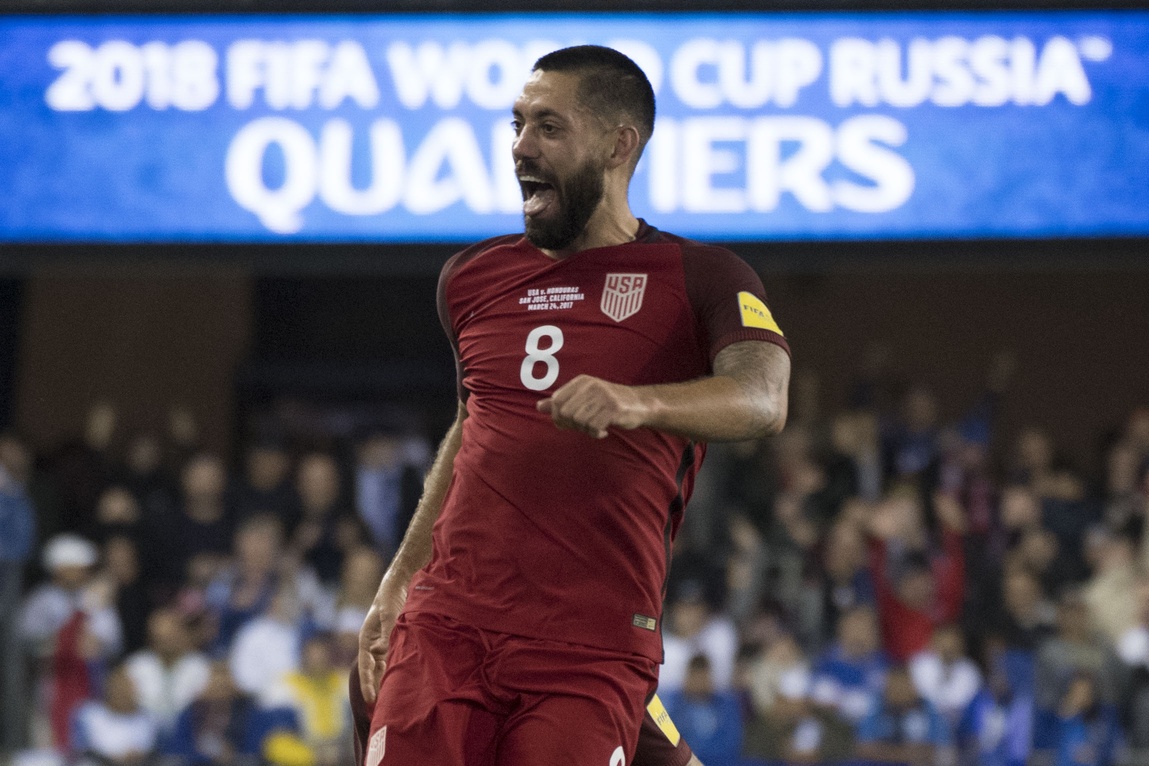 Friday's lineup against Costa Rica did not work for the U.S. Men's National Team. The 2-0 loss is more than enough evidence of that, and one would expect changes heading into Tuesday's clash with Honduras.
Bruce Arena knows he'll have to make at least one swap for the suspended Jozy Altidore. However, the USMNT boss hinted that there could be several new faces, and they'll primarily be MLS-based.
"For the most part we knew there would be some changes," Arena told a roundtable of reporters on Monday, according to Sports Illustrated. "I think there's a big difference at this time of the year for the European[-based] players. They're not fit yet, and they're not used to these conditions. So you'd have to think if they're going to play in one of these two games it's going to be the first game. Common sense would tell you that. And there are exceptions to the rule."
The decision is one that would make sense. Euro-based players are just a few weeks into their season while players in MLS are approaching the home stretch. Given the hot and humid conditions in Honduras, fitness will be key, and Arena may need to make some decisions with fitness in mind.
Arena started five European-based players in Friday's loss to Costa Rica with varying results. The centerback pairing of Geoff Cameron and Tim Ream was a step behind the Costa Rica attack on two goals and showed little chemistry throughout the entirety of the match. Bobby Wood struggled to get going in the attacking end while the recently-fit Fabian Johnson was held mostly quiet throughout his time on the field. Christian Pulisic, meanwhile, was active and created the game's best chance, but the winger was repeatedly suffocated by the Costa Rica defense.
Arena has options on the bench. MLS veteran Matt Besler could join Liga MX-based Omar Gonzalez in the center of defense while players like Paul Arriola, Kellyn Acosta, Dax McCarty and DaMarcus Beasley could all join the fray depending on formation and fit. Clint Dempsey and Jordan Morris remain options up top to replace the suspended Altidore.
The USMNT boss added that Friday's performance will influence "some of the decisions" he faces ahead of the Honduras match. If a player didn't play well, Arena says he'll reconsider the spot and make a decision heading into Tuesday's clash.
However, in his head, Arena already figured out a bulk of the lineup well ahead of the match save for a few key decisions, ones that may be impacted by players' fitness and form in league play.
"November and March are good for (European-based players)," Arena said. "The other part is we've never had our team together yet this whole time. The other thing to think back on is we had players who played in June who we haven't seen again until September, and that's a big gap. And maybe in retrospect we don't use them. Maybe you stick with the guys we had in the Gold Cup.
"Those things are hard. They're not easy to get a real feel for where they are physically. Most of the guys couldn't train until Tuesday or Wednesday. All those complications with that stuff, you have to think it out and sometimes you can think too much about it as well."