The U.S. Men's National Team hasn't qualified for the World Cup just yet but, if they do, they'll head to Russia with a very new kit.
Over the weekend, SportsLogos.net unveiled a potential template for the USMNT's 2018 World Cup kits, which will once again be made by Nike. The home kit would be white with fading red and blue hoops leveled throughout the top. The away kit would reportedly feature a darker blue with light blue and white accents.
The templates below were not official, but SportsLogos' rendering of what each kid could look like: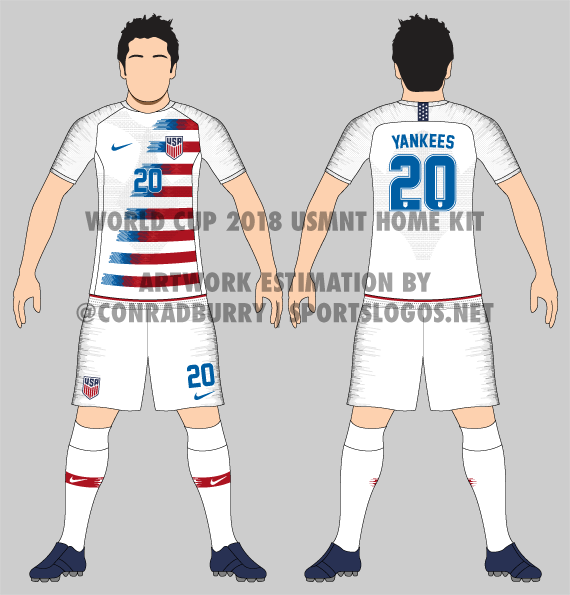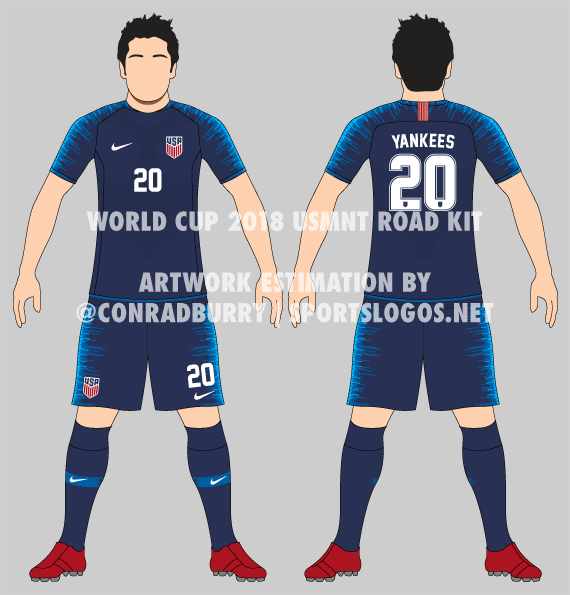 Graphic designer Franco Cabrajal also took to Twitter for a look at what the kit could look like:
USA – Home kit – WC2018 (posible)#FFF #France #Nike#USMNT #USA #Nike pic.twitter.com/qUHEIHMZl9

— Franco Carabajal (@FrancooC07) September 26, 2017
Over the past several years, the USMNT and other Nike-sponsored teams have generally seen kits constructed from a similar template, including the current red kits and white kits donned by the U.S.
What do you think of the potential uniforms? What do you like or dislike?
Share your thoughts below.