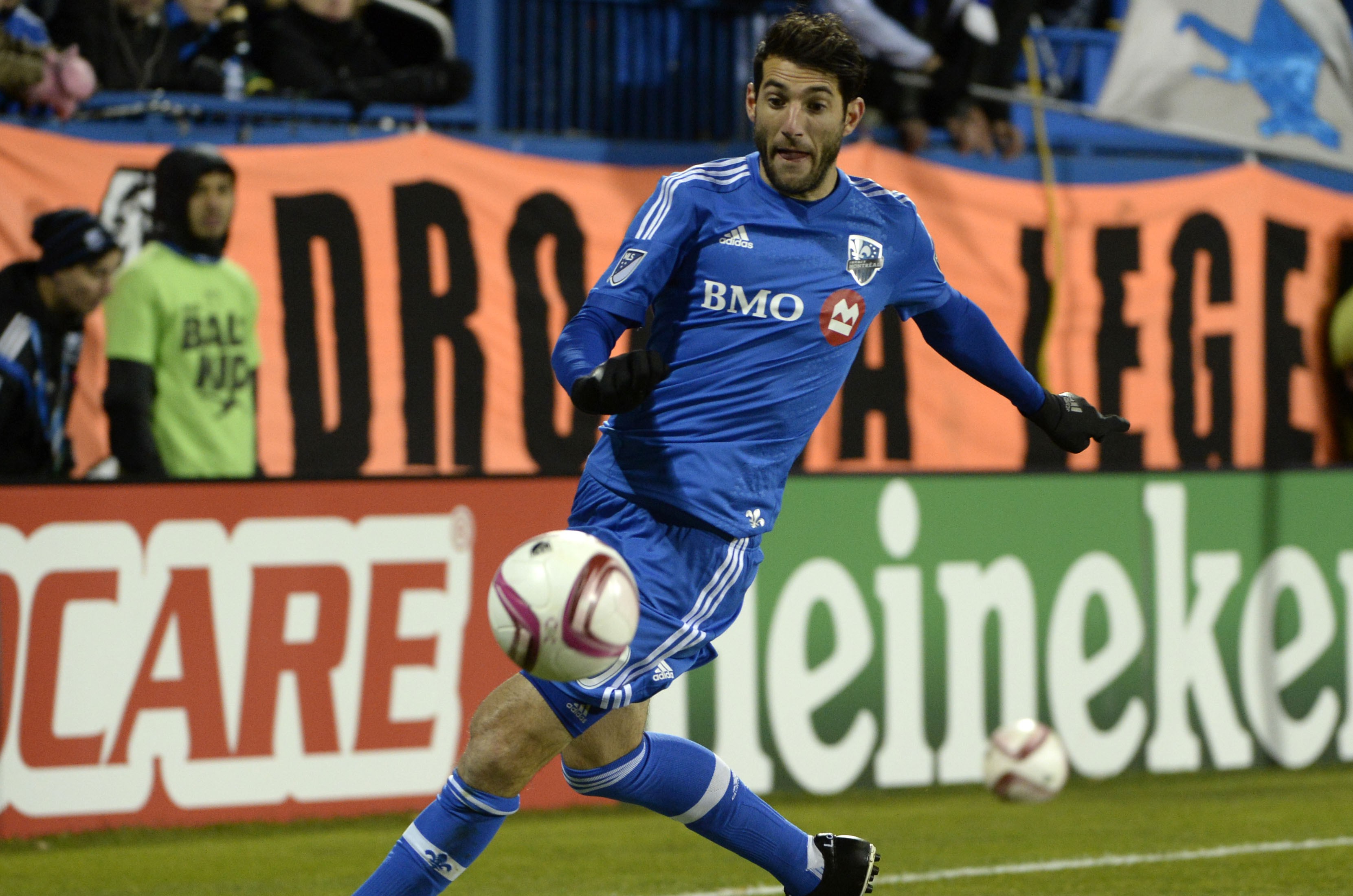 Labor Day weekend will feature matches from several different areas of the world, as World Cup Qualifiers take center stage. However, Major League Soccer is also on tap with four matches on Saturday across Canada and the United States.
Two all Eastern Conference showdowns will take place in the early slate of Saturday evening, while the most intriguing comes from north of the border. Elsewhere, FC Dallas welcomes the New York Red Bulls to town in an inter conference fixture, while the last match sees two of the Western Conference's bottom dwellers duke it out.
Here's a detailed look at the four matches that will take place this weekend.
New England Revolution vs. Orlando City (Saturday, 7 p.m. ET, MLS Live)
In a match that was postponed earlier this season due to weather, the Revolution welcome Orlando City to Foxborough. Orlando holds a two-point lead over the Revs in the bottom of the Eastern Conference, but are on a horrid run of form. The Lions are winless in their last seven matches, drawing two and losing five. This year has been a disappointing one for Jason Kreis's side, who will look for their first victory since June 30th (1-0 at Real Salt Lake).
The Revs will be favorites at home, a place where they have earned 26 of their 29 points this season. They are 3-3-0 in their last six matches, but have lost two straight on the road. Strikers Juan Agudelo and Kei Kamara are the players to watch, each with eight goals apiece this season. Midfielder Lee Nguyen also has eight goals to go along with six helpers.
Montreal Impact vs. Chicago Fire (Saturday, 7 p.m. ET, MLS Live)
With several teams on a bye week, Saturday is a huge chance for the Montreal Impact to put themselves back in the playoff picture. Mauro Biello's men are in seventh place due to goal difference, and a point this weekend will put them in sixth. The Impact have won four of their last five matches, including a 3-0 home success over the Fire back on August 16. MVP candidate Ignacio Piatti is tied for fourth in the top goalscorer category with 15.
After strong May, June, and early part of July, the Chicago Fire looked like a MLS Cup favorite out of the East. The Fire's flame has been dimmed slightly in the past month and a half, going 1-6-0 in their last seven matches. They have dropped to fourth in the Eastern Conference, and need some strong results to avoid falling out of the playoff picture in whole. Strikers Nemanja Nikolic and David Accam have combined for 30 league goals this season, and are the two guys to watch. Defensively, the Fire will need to hound the pesky Piatti from the opening whistle for a chance at avoiding defeat,
FC Dallas vs. New York Red Bulls (Saturday, 9 p.m. ET, MLS Live)
The month of August has not been good for FC Dallas, and the team will hope September brings different results. Oscar Pareja's side are 0-3-2 in their last five, and winless since July 22. FC Dallas is on the outside looking in, sitting in seventh place in the Western Conference. The positive for the hosts is they are stronger at home than away, taking 23 points at Toyota Stadium compared to 13 away from home. Striker Maxi Urruti leads Dallas with 12 goals, while Roland Lamah is the 'X-Factor' with eight.
The New York Red Bulls come into Saturday's inter conference showdown, hanging on slightly to a playoff spot. Jesse Marsch's side are in fifth place on 39 points, posting a 2-2-1 record in their last five matches. NYRB has not won on the road since July 22, and will look to change that by the end of the weekend. Striker Bradley Wright-Phillips leads the team with 14 goals, while Daniel Royer is second with 10 surprisingly. This could be a high-scoring affair in the South.
LA Galaxy vs. Colorado Rapids (Saturday, 11 p.m. ET, MLS Live) 
Oh how much a year can change things, in the world of soccer. In Saturday's late match, the Los Angeles Galaxy welcome the Colorado Rapids to the Stubhub Center. Both teams were second and third respectively in the Western Conference standings a year ago, and now are in the bottom two spots in 2017. LA has been the greater disappointment with the amount of talent they brought in. Sigi Schmid's side are winless in their last ten matches, losing nine of those ten. Saturday evening could very well be the last winnable fixture on the calendar for the Galaxy, before a tough end of the season approaches.
The Rapids are winless in their last eight matches, not tasting victory since July 1. In that span, they have failed to score in three matches, and gone 0-5-3 along the way. Rookie Cortne Ford has shown slight sparks of class on the defensive side, while Marlon Hairston and Dominique Badji are key pieces in the attacking front. A win on Saturday would lift the Rapids out of last place, a feat which is possible against a team struggling as much as they are.