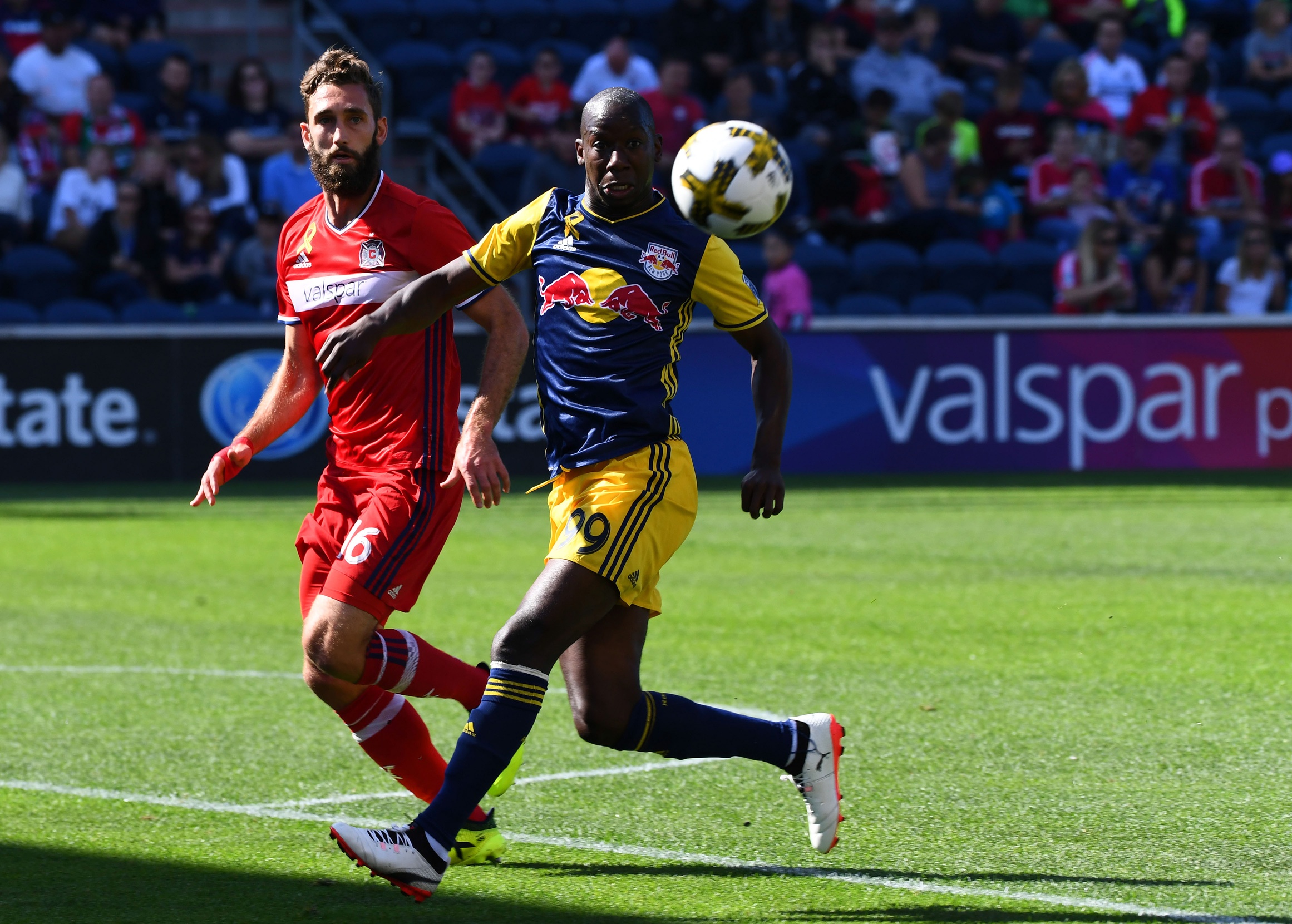 The Chicago Fire's recent skid conincided with an extended scoring drought from their top striker. On Saturday, a goal from the team's forward star helped them earn a result for the second straight match.
The Fire rescued a point against the New York Red Bulls on Saturday, tying 1-1 at Toyota Park thanks to a Nemanja Nikolic goal.
The scoring began with the away side taking the lead, courtesy of usual talisman Bradley Wright-Phillips. Fidel Escobar put a cross into the penalty area and found Sacha Kljestan. The captain then headed the ball towards Wright-Phillips, who scored from close range after only eight minutes.
The advantage lasted until the 66th minute when Nikolic scored his 16th goal of the season. The play began with a cross that found its way to Michael De Leeuw near the goal line. He then sent the ball towards Nikolic, darting towards goalkeeper Luis Robles, and the forward easily sent the ball into the back of the net.
The match ended that way, with the two teams even in goals and almost dead even in possession in what was an end to end affair.
In addition to dropping the lead midway through the second half, the Red Bulls were also dealt a blow before the match began, as Michael Amir Murillo picked up an injury during warmups.
Man of the Match
Nemanja Nikolic struggled over the last two months, but he was able to break his scoring drought against the New York Red Bulls with his first goal in nine games. His 90 minute shift also saw him threaten the opposition defense as he netted the equalizer for his side.
Moment of the Match
It may have been Nikolic that got the eventual credit for the goal, but his teammates before him also deserve some plaudits. Johan Kappelhof sent a long ball into the penalty area that landed perfectly at the feet of Michael De Leeuw. From there, the Dutchman sent the ball to Nikolic with a scorpion kick before the eventual finish.
Match to Forget
Luis Robles is as reliable as a goalkeeper can be, but the longstanding New York Red Bulls shotstopper had a bit of a blunder on the Fire's equalizer. Robles, after getting himself into a strong position to stop Nikolic's shot, ran towards the forward, who then had a clear shot on goal before Robles got to him, and easily finished.