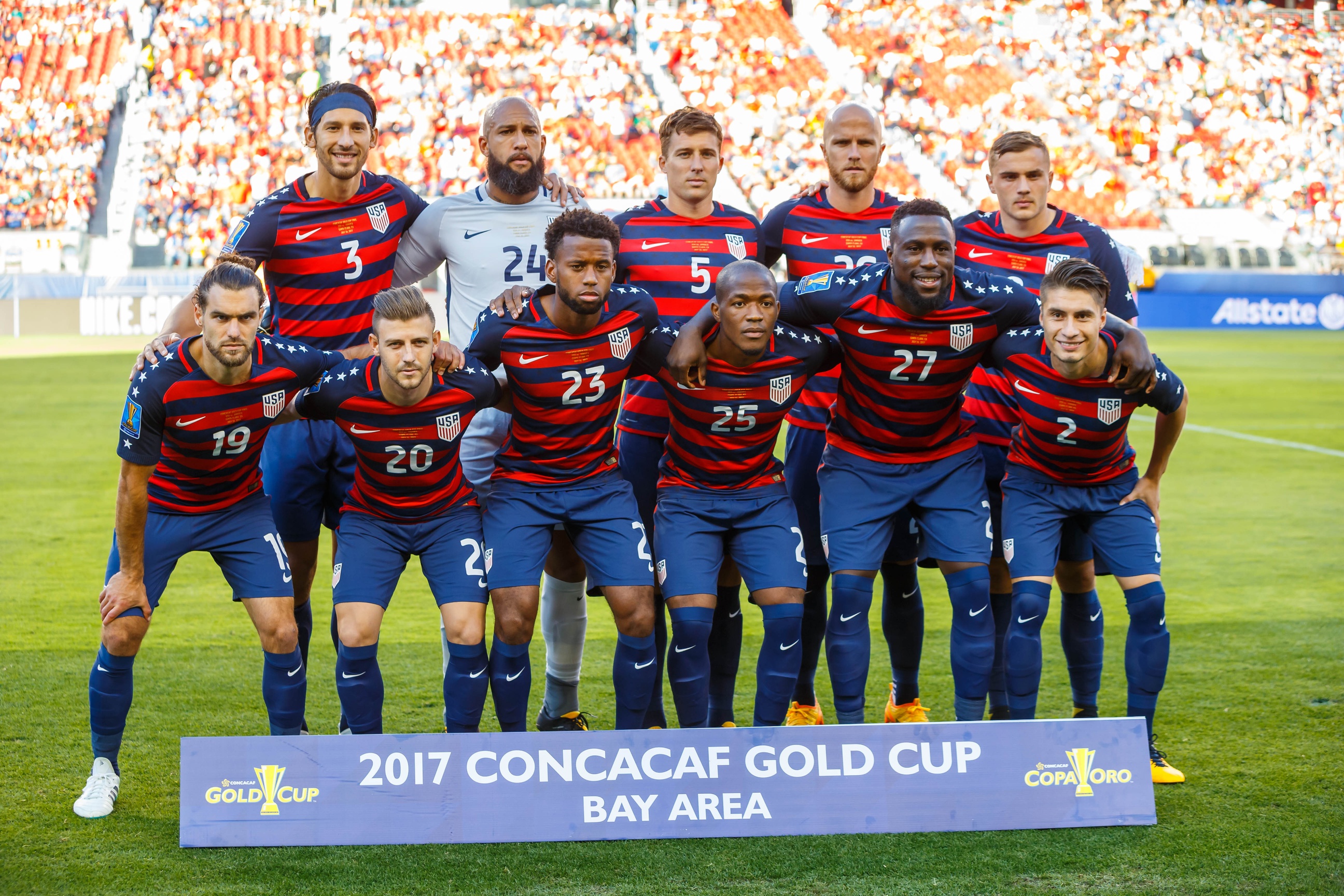 The U.S. Men's National Team is back for World Cup qualifiers, and the big guns are back to help continue the push to Russia 2018.
Following this summer's Gold Cup triumph, the European-based group including Bobby Wood, Fabian Johnson and Geoff Cameron return to the USMNT squad for Friday's match against Costa Rica. An MLS-based squad took care of business over the summer and many regular starters are plying their trade stateside, but the addition of the Euro-based players supplements and adds valuable pieces at a number of spots for the USMNT.
That said, Bruce Arena doesn't quite have his full team to work with. DeAndre Yedlin is out of action, depriving the USMNT of the consensus first-choice right back. John Brooks isn't involved either due to a long-term injury that will keep him out of the picture for several months at least.
Knowing that, Arena has some decisions to make, especially when it comes to getting points against a tough Ticos team. Here's a closer look at how the USMNT could lineup on Friday: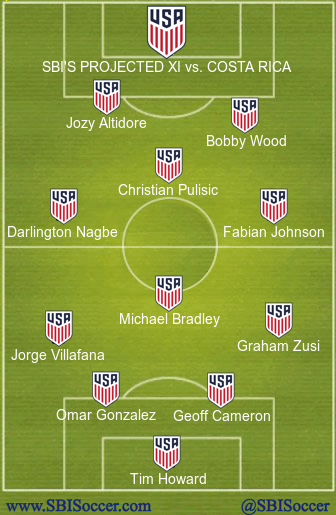 Some thoughts:
Obviously, right back and centerback are the big decisions, and it'll be interesting to see how Arena opts to address them. One man that's almost guaranteed to figure if Geoff Cameron, and his versatility means he could play at either spot. He played right back earlier in the year, but that was before Graham Zusi showed any sort of comfort at the position. Since, the Sporting KC star has become a better defender, and Arena could certainly put his trust in Zusi on Friday.
If he does do that, Cameron slides over to centerback, but it remains to be seen who replaces him. Omar Gonzalez brings the size the U.S. lacks without Brooks, but Arena could be tempted to place a lefty on the left side. If so, Matt Besler and Tim Ream provide options, and the latter is in very good form with Fulham. Gonzalez should get the nod, though, even if he is coming off an injury.
However, if Arena does place Cameron at right back to better match up against Costa Rica's wings, the U.S. could reunite the Gonzalez-Besler pairing while placing the right-footed Gonzalez on the right. A Gonzalez-Ream duo is also intriguing, but the chemistry isn't there like the 2014 World Cup duo of Gonzalez and Besler.
The next big question is what to do with Fabian Johnson, and everything indicates that the Borussia Monchengladbach midfielder will be played on the wing. If he does, that thrusts Jorge Villafana or DaMarcus Beasley into the lineup. Villafana has had his ups and downs and Beasley brings experience but, at this point, the job is Villafana's to lose.
With Johnson on one wing, Darlington Nagbe can go on the other with Christian Pulisic and Michael Bradley stationed in between. At this point, the Nagbe, Pulisic, Bradley trio should be all but locked in marching towards Russia.
At forward, you look at Jozy Altidore and Bobby Wood, both of whom are in good form. That leaves Clint Dempsey as the super-sub, a role he looked great in at the Gold Cup.
Does the U.S. lose a bit with Yedlin and Brooks out? Yes. Does the backline feature a few question marks? Certainly. But the lineup above should be able to frustrate Costa Rica with possession and creativity. There are playmakers and difference makers spread throughout the field. The key will be getting them in rhythm and involved throughout Friday's match.