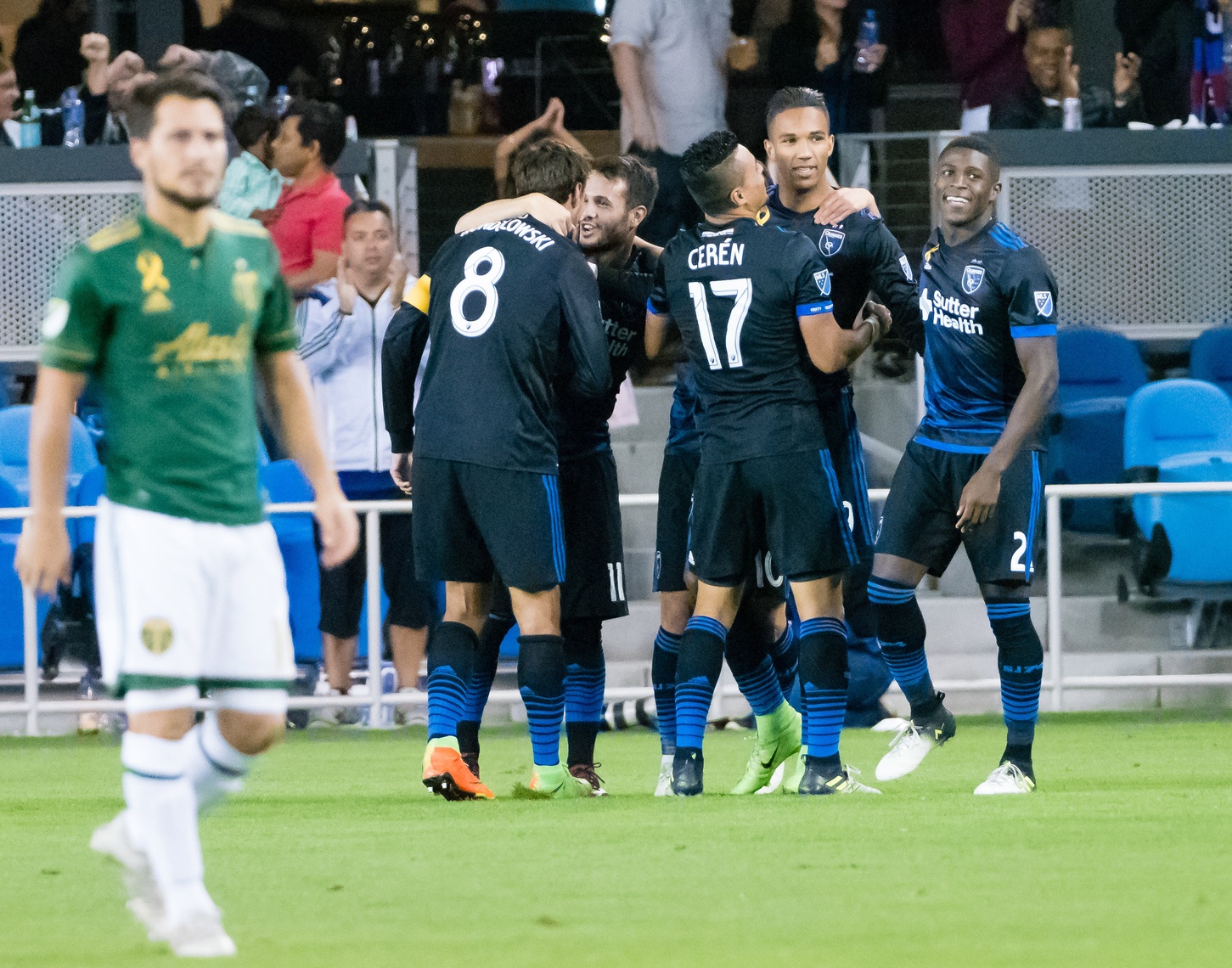 The San Jose Earthquakes playoff hopes remain intact after a gritty performance against an old foe who, as well, has playoffs in mind.
After the turbulent, woeful showing against the Chicago Fire midweek, the Quakes performed in a do-or-die manner, and edged the Portland Timber, 2-1, at an antsy Avaya Stadium.
With 'Vako' and Jahmir Hyka on the field, who had time and time disappeared from Chris Leitch's line up, the Quakes got things rolling early on.
In the 16th minute, the Albanian dazzled from the right flank to the heart of the field, his gentle touch to 'Vako' resulted in a fantastically placed ball into the bottom of Jeff Antinella's net.
The Timbers overcomplicated their opportunities inside the box for the entire 90 minutes. In the 4th minute, Diego Valeri, the league's co-leading scorer, skied a perfectly placed ball inches from the goal.
The Quakes press and balanced play highlighted the first half, but carried on to the final 45 minutes.
Danny Hoesen continued to make his statement that he might, in fact, be worth the big bucks this winter, The Dutchman's precisely-placed shot into the bottom corner of Attinella gave the Quakes supporters another reason to believe in ending the five-year playoff drought.
The Timbers, though, in the dying minutes loomed a cloud of anxiety as Sebastian Blanco put one past Andre Tarbell. But in the end, it was a stern Quakes defense, which shined all night, that gave the home side three points.
After the victory the Quakes travel to Vancouver following the international break to take on the Whitecaps while the Timbers take on D.C. United the same day.
MAN OF THE MATCH
The Quakes latest Designated Player, Vako, continues to shine when given the nod by Leitch. The Georgian international showcased immense work rate on both sides of the field, and contributed the opening goal of the match.
MOMENT OF THE MATCH
The flawless chemistry from the Black and Blue's attackers, in the 49th minute, was the magic behind Hoesen's game-defining goal.
MATCH TO FORGET
Roy Miller will want to put his performance behind him. Both of San Jose's goals stemmed from the Costa Rican's area, and there was nothing from him to prevent the ball going in.