D.C. United has found a way in the past to use poor campaigns as motivation for the following season. 2014 saw the team finish atop the as the MLS' Eastern Conference, a year after finishing bottom in the East under head coach Ben Olsen.
Following a pair of fourth-place finishes in 2015-16, lets just say that 2017 was the not the season that Olsen and his players had hoped for. D.C. United couldn't really get the ball rolling, slumping to an 11th place finish in the East with 32 points. Despite some bright moments at times, DCU struggled finding the back of the net and forming a strong defensive front.
With the new season right around the corner, spirits are high for Olsen and his team as they try to shrug off last season and start fresh in 2018.
"Overall, the spirit has been really high among the team this preseason," Olsen told SBI. "We have added some new faces this offseason which I feel is healthy and needed. The whole group seems ready to get the new season underway."
Olsen took over as head coach for D.C. United in 2010, following an 11-year playing career with the team. He understands the quick offseason and knows how much effort is needed as a player to be ready 100% for the start of the season.
"It comes quick, and it's a lot to take in as a player," Olsen said. "We've asked a lot of our players and pretty much for everybody we want them to take the next step this season. So far we've seen good energy and fight from the guys, which is what we like to see as coaches."
For D.C. United to have a successful season, it will need to clean up things both offensively and defensively. 31 goals scored was tied for the fewest in Major League Soccer a year ago, while the 60 goals DCU allowed was the fourth highest. Attacking midfielder Yamil Asad and veteran forward Darren Mattocks highlighted the winter arrivals for D.C. on offense, giving Olsen new options to consider.
"It doesn't hurt to add Yamil and Darren who are two proven goalscorers in the league," Olsen said. "We're going to ask more of players like Patrick Mullins and Luciano Acosta, as well as better service into the box and stronger runs from our wide players. It's always going to be by committee with us. We're just going to need everybody to chip in if we want to increase our productivity on the offensive end."
Defensively, D.C. returns centerbacks Steve Birnbaum and Kofi Opare who were two big pieces of their backline. Oniel Fisher was also added in the offseason, while veteran keeper David Ousted should see time in between the posts.
"I think we've made strides this preseason to keep our opponents out of the back of the net," Olsen said. "Fred is a huge piece for us and can help us keep balls out of our net, and put balls in our opponents net. Essentially we're asking everybody across the board to keep taking steps forward this season."
D.C. UNITED SEASON PREVIEW
2017 FINISH: 11th place in East (9-20-5, 32 points)
KEY ACQUISITIONS: Yamil Asad, Darren Mattocks, David Ousted, Frederic Brillant, Oniel Fisher, Junior Moreno, Ulises Segura.
KEY LOSSES: Bill Hamid, Sean Franklin, Bobby Boswell, Maxim Tissot, Rob Vincent, Marcelo Sarvas, Lloyd Sam, Patrick Nyarko, Lamar Neagle, Julian Buscher, Jose Ortiz, Sebastian Le Toux, Deshorn Brown, Alhaji Kamara.
NEWCOMER TO WATCH: Yamil Asad
2017 was a tough year offensively for D.C. United, as they failed to have a player with more than five goals scored or four assists. The 23-year-old Asad, who joins on-loan from Atlanta United, netted seven goals and added 11 assists last year in his debut MLS season.
He should quickly make an impact to a team that will surely like to find the back of the net more often. Pairing with fellow-Argentine Luciano Acosta, Asad should see his role become even more important with his new club. He is a creative talent that can be a match-winner on any day.
PRESSURE IS ON: Patrick Mullins
After a superb first-year with D.C. back in 2016, Patrick Mullins saw his production slip last season as well as many others. The 26-year-old midfielder only found the back of the net five times in 2018, in five more appearances than the year prior.
With Darren Mattocks added to the squad, Mullins could very well see his playing time drop if he does not have a good start to 2018. September 23rd was Mullins best game of his career, scoring four goals in a 4-0 win over San Jose. If he wants to have even better performances in the near future, Mullins may have to change the way he plays for the good of the team.
OUTLOOK:
With the bulk of last season's squad back, D.C. United should have a better go at things in 2018.
The playmaking ability of Asad is a huge benefit to a team that was needing another midfielder to take control of things, while the physicality of Mattocks adds another option for the team in their offensive strategy. They might find it tough to score goals early against some top opponents, but should find their groove throughout the summer.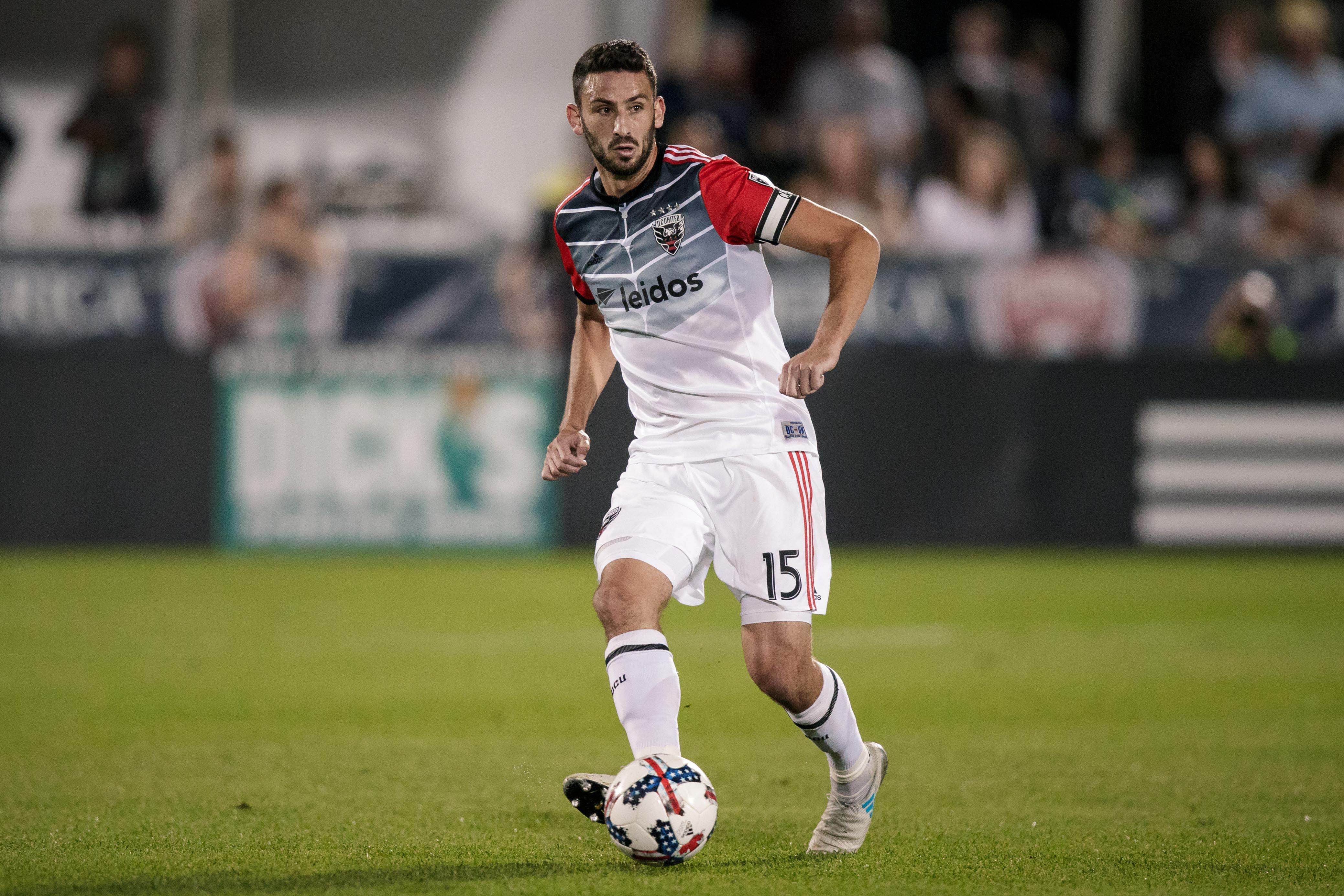 "We're just excited to get things underway this season," Steve Birnbaum told SBI. "We did not like how 2017 went and were definitely not proud of our performances. If we put ourselves in a good position early, then we'll be in a good spot for the second half of the season when we have a lot of home games."
The 27-year-old will likely be the defensive leader of the backline this season, paired with either Opare or Brillant as the centerback duo. Jalen Robinson is also in the mix for playing time after seven appearances in 2017.
"The biggest thing for us is to keep our opponents off of the board," Birnbaum said. "It's been a big stress this preseason, trying to defend strongly as a group and going back to the basics. It's going to be key for us this year to be sound defensively, and we're ready to show what we've got."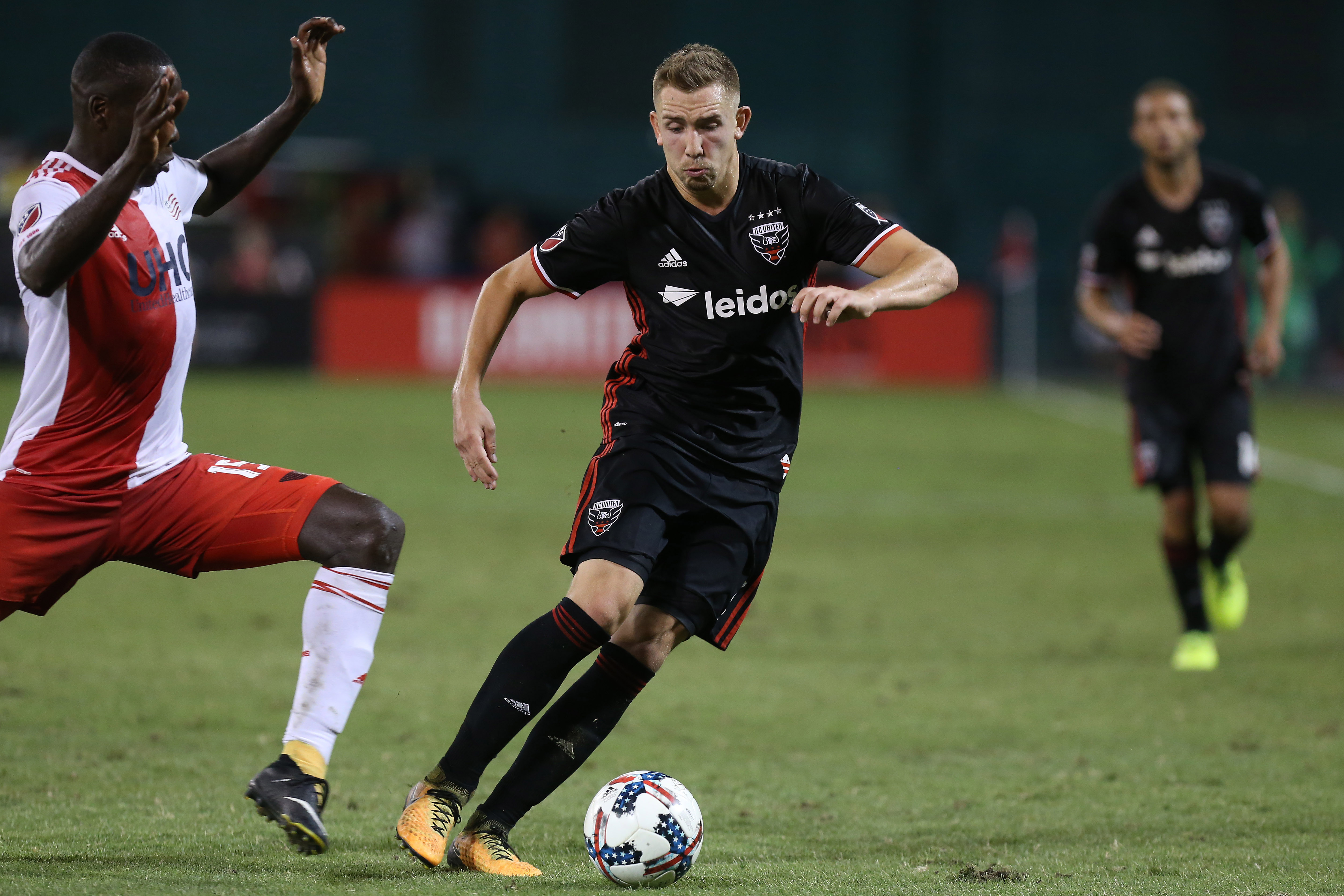 D.C. has a tough two months to start the season, with six of their opening eight matches against playoff teams from a year ago. Six of their opening eight also come on the road due to the final touches on their new home stadium, Audi Field. A trip to Orlando City on opening weekend should be a good test, before matches against Atlanta and Houston.
The team closes out the month with trips to Columbus and Sporting KC before heading up north to face defending champs, Toronto FC.
Olsen's team are expected to open Audi Field on July 14th in a home match with Vancouver. 13 of their final 19 matches are at home, something Olsen will hope to improve on after last season's 6-8-3 mark.
Consistency will be the aim for D.C. United this season and will be the tale of their success as a whole. Even with the winter additions, they still have things to work on but could very well finish in the middle of the pack in the East.