From MLS Cup dreams to regular-season nightmares. From flying high to crashing and burning. FC Dallas' 2017 campaign went from one filled with promise to one underlined by frustration and disappointment. It was a tough year, a year to forget, and a year the club has already turned the page on.
The focus now is on bouncing back and trying to make this season one to remember.
FC Dallas is heading into 2018 with a roster that is very similar to last year's, but the club has made a handful of additions, and one really notable subtraction, in order to try and avoid a repeat of its recent failure. Dallas suffered a giant setback in 2017, as it went from a team with championship aspirations to a team that missed out on the playoffs on the final week of the campaign.
What went wrong for FC Dallas was a combination of many things. Individual and collective forms dropped, some players never played up to their potential, and the club, as talented as it was on paper, won just two times during the final 15 matches to plummet down the standings and out of the postseason picture. Almost no one saw that coming given that the team had won both the U.S. Open Cup and Supporters' Shield in 2016, but alas the unimaginable became a harsh reality.
Still, a complete overhaul was not deemed necessary this winter. FC Dallas chose to keep the bulk of its squad together rather than blow things up, and has added talented players like Santiago Mosquero and Reto Zeigler with the hopes that they can be the difference-makers that help push the club back into the upper echelon of the Western Conference.
"We all understand that we need to get better," FC Dallas head coach Oscar Pareja told SBI. "We are all very cognizant that every person has to push to give it their best, and that will allow the collective to improve. We expect that the reinforcements that we have brought to give us more experience at the back and more leadership, and, in the case of Santiago, to have more dynamic play that can give us more possibilities in the attack."
As painful as 2017 might have been, FC Dallas is banking on last season being just a temporary setback to its lofty goals and expectations. The team firmly believes it still has enough quality on its books with the established likes of Kellyn Acosta, Matt Hedges, and Mauro Diaz to make a serious push back up the standings. Fine-tuning things here and there is of course necessary after a down year, which is why the club may introduce a new tactical look, but there is still plenty of confidence in a group of players that has enjoyed both tremendous highs and a devastating low.
For FC Dallas, the plan for 2018 is not simply to rebound. Rather it is to get back to playing well and consistently in order to once again seriously contend for that elusive first MLS Cup.
Here's a closer look at 2018 FC Dallas:
FC Dallas Season Preview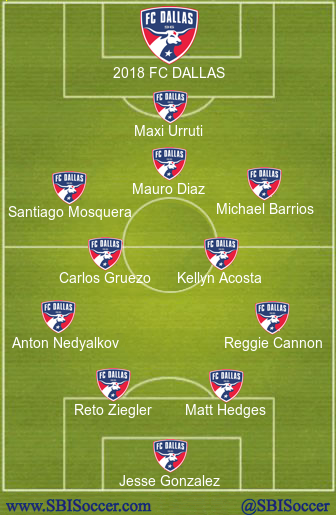 2017 FINISH: 11-10-13 (7th in the Western Conference)
KEY ACQUISITIONS: Santiago Mosquera, Reto Ziegler, Anton Nedyalkov
KEY LOSSES: Walker Zimmerman, Javier Morales, Hernan Grana, Atiba Harris
NEWCOMER TO WATCH: Santiago Mosquero
FC Dallas spent a good portion of the offseason trying to land Mosquero, and finally got its man in February by signing him to a Young Designated Player contract. Mosquero, 23, is a direct wide player who can make things happen for himself and his teammates in the final third, and Dallas wants and needs the talented Colombian to help ease the pressure of its other attackers. Mosquero will not be responsible for scoring the bulk of the club's goals, but he will have to be a difference-maker in order for FC Dallas to return to playing at an elite level.
PRESSURE IS ON: Mauro Diaz
The 2017 season saw Diaz try to rediscover his exceptional form from the year prior, but his return from the Achilles' injury did not go as well as FC Dallas had hoped. The Argentine playmaker made just 13 league starts, scoring two goals and delivering eight assists. Those numbers might not be deemed terrible all things considered, but Diaz has to show this year that he can once again be the dominant string-puller that led Dallas to a pair of titles in 2016. If he fails to look like his old self, FC Dallas may struggle to open up opposing defenses and could suffer a repeat of last season's misfortune. What's more is that the club might deem it necessary to have to start looking for a different No. 10, so Diaz has to deliver early and often for both his and the team's sakes.
Outlook:
The new season might not include many new faces, but it may include a new formation. FC Dallas has played in a 3-5-2 at times during the preseason, and could very well use it throughout the course of 2018. The idea behind the potential tactical switch is to have flexibility for certain moments and games, and also to stay solid at the back while being able to get more numbers forward.
Dallas struggled at times in the attack last season and scored just 48 goals, a total that was only good enough for sixth-best in the Western Conference. The needs to have more of an attacking punch this year if it is to get back to being a top side, and there is an emphasis on trying to create more scoring opportunities. options in attack
"I think that is exactly the point of it: getting more numbers in the attack" Hedges told SBI. "That formation will leave two or three guys at the back and just send everybody else up. I think that's the whole thing. I think that is what (Pareja) is looking to get out of it."
While FC Dallas may opt to field a new-look defense at times this year, it is likely that the club sticks with a four-man back line more often than not. Dallas has not discarded using the 4-2-3-1 look that it has played in for much of the past few seasons, though a 4-3-3 that asks the wide players to stay higher could also be in the cards as Pareja looks to generate more chances.
One player who is expected to help create those opportunities is Mosquera, the young Colombian who joined over from Millonarios as a Young DP. Mosquera is expected to slot in out wide, and his introduction to the lineup could push Roland Lamah or Michael Barrios to the bench, making Dallas a deeper more dangerous team.
"(Mosquera) is a player who is very direct," said Pareja. "In addition to his direct play because of his 1-on-1 style, he is a player that looks to combines with teammates and plays for the team. That will be of great benefit to us."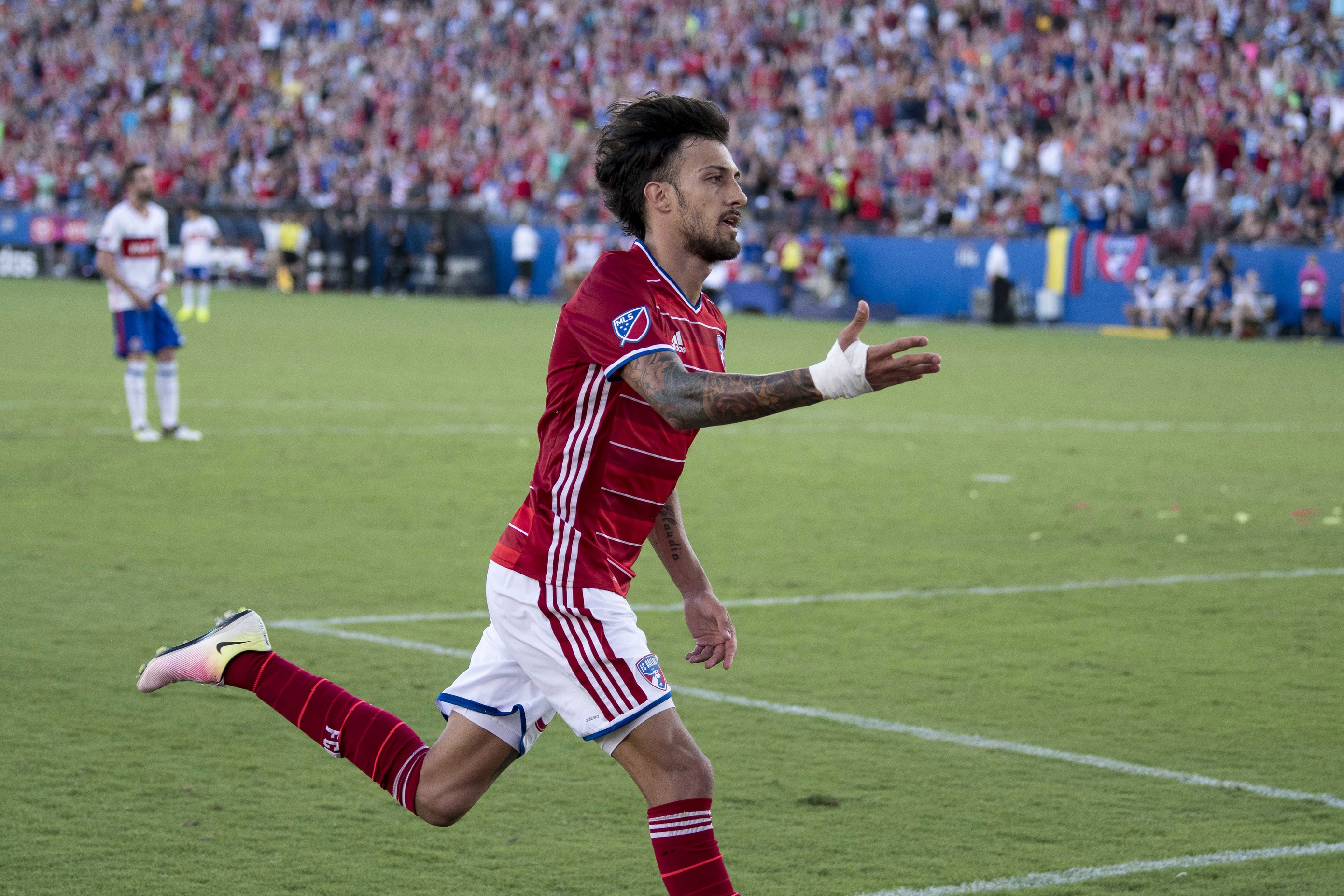 The burden of the attack will not simply fall on Mosquera's shoulders, however. Paraguayan center forward Cristian Colman, one of FC Dallas' other Designated Players, will also have to do his part after enduring a rough first year in MLS. Colman struggled to adapt to the league and his new team in 2017, finishing with just two goals, one assist, 10 starts, and 26 appearances. While Maximiliano Urruti proved capable of picking up some of the scoring slack, FC Dallas needs Colman to improve in order to live up to its potential.
"That's the homework, for all the players to find a way to give their best to the team," said Pareja, who stressed Colman needs more games and time to gain confidence.
Another player who will have to find his top form is Mauro Diaz, who returned to the field last year after suffering an Achilles' injury in late 2016. The Argentine playmaker had difficulty getting back to his best on a consistent basis, but FC Dallas believes he will once again be the player that shone during their successful season two years ago.
"We've definitely seen the old Mauro. I think he's back," said Hedges. "I think that injury is just so difficult to come back from. It happens to some guys where it just takes them a long time to come back from and you're not always 100 percent sure when you can come back playing on it. I think he's back now and you definitely see the old Mauro. I'm looking forward to having him back."
One key player that will not be back with FC Dallas is Hedgers' former centerback partner, Walker Zimmerman. Dallas traded Zimmerman to LAFC this offseason, and the club looks to have effectively replaced him with a more seasoned player in former Switzerland international Reto Zeigler.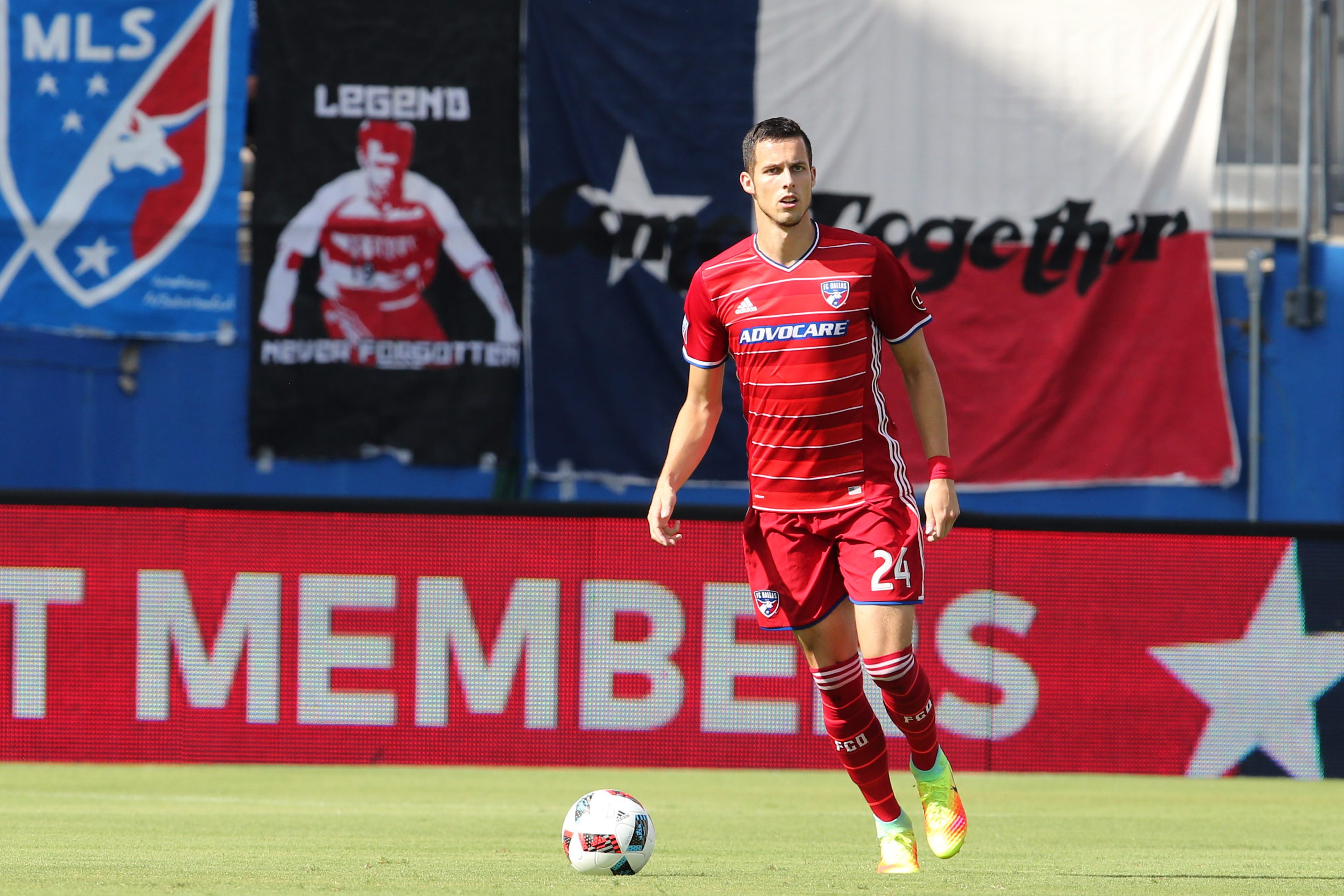 Boasting a combination of experience and skill, Zeigler has tools that have made FC Dallas feel comfortable with experimenting with a three-man defense. The 32-year-old Zeigler has impressed in his early days as a member of the club, and both he and Hedges are already starting to familiarize themselves with one another's style of play. That could pave the way for an improved defensive display a season after Dallas conceded 48 times, which was not a bad mark as the fourth-lowest total in the Western Conference.
"I think the understanding has grown significantly through just a few preseason games," said Hedges. "Obviously it's not going to be 100 percent perfect right away, but as the games went on we kind of grew together and have gotten a better understanding to the point where it's easy to play next to him."
With the new additions complementing established Dallas regulars like Hedges, Acosta, Barrios, and Carlos Gruezo, the club believes it has what it takes to fight toe-to-toe with the Seattle Sounders, Portland Timbers, and the rest of the best in the west. Some teams might not feel as confident after enduring a disappointing campaign the year prior, but FC Dallas is not letting one rough stretch rob it of its championship dreams.
That is not blind faith, either. FC Dallas knows there is quality in the squad, and has seen it deliver titles before.
"MLS Cup has always got to be the goal for us," said Hedges. "I think we have the talent on the roster to be capable of that. We just have to be more consistent, and I think it's definitely possible."