They don't hand out trophies for offseason champions. It's not a real award and, even if it was, it isn't one you'd necessarily want.
With the 2018 season looming, Orlando City certainly had one of the most active offseasons. Now, the task is putting it all together into something meaningful.
Orlando City is a team that went into the offseason with an aggressive mindset and, when all was said and done, they emerged with a rebuilt roster. The aim? A postseason spot for the first time in club history after several letdown seasons.
After yet another disappointing finish in 2017, the Lions saw the club's two biggest stars depart. Kaka waved goodbye to the game, opting for retirement after joining the club as the face of the franchise for its debut season. So too went Cyle Larin, the club's goalscoring star, following a drawn-out and controversial transfer saga including Turkish powerhouse Besiktas. High-priced veterans Giles Barnes and Antonio Nocerino also came off the books, giving Orlando freedom to reshape heading into the winter months.
"We weren't looking to replace them. Kaka, at one point, was the best player in the world. How do you replace that? It makes it difficult," captain Jonathan Spector told SBI. "We found players that fit our system for us as a team. In terms of leadership, we have a great group. We have a balance of youth and experience, and the experienced guys are taking on that leadership role and filling that void."
They did just that by rebuilding the squad, bringing in MLS experience and young potential to reconstruct a roster for a club that expects much, much more than what its done so far.
Leading the charge are a trio of MLS veterans in Sacha Kljestan, Oriol Rosell and Justin Meram, three players that have shown the ability to play at an elite level in this league. Talented youngster Josue Colman joins on the right wing while veteran defender Lamine Sane will look to anchor the defense. Add in the additions of talented youngsters like Cam Lindley and Chris Mueller and Orlando City is looking like a team trying to compete in both the present and the future.
"It takes time for the team to gel in terms of how they're going to play, but the staff has done a great job in terms of picking players that will fit the system in terms of how we want to play," Spector said. "That eases the pressure a little bit and makes it a lot easier to get guys to play and get to know one another."
Here's a closer look at Orlando City:
ORLANDO CITY 2018 SEASON PREVIEW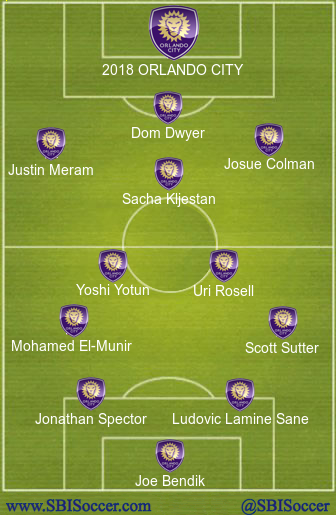 2017 FINISH: 10-15-9(10th in the East)
KEY ACQUISITIONS: Sacha Kljestan, Josue Colman, Oriol Rosell, Justin Meram, Lamine Sane, Mohamed El-Munir, Cam Lindley, Chris Mueller, R.J. Allen, Jose Villarreal
KEY LOSSES:  Kaka, Cyle Larin, Antonio Nocerino, Giles Barnes, Carlos Rivas, Tommy Redding, Jose Aja
NEWCOMER TO WATCH: Sacha Kljestan
Sacha Kljestan is a known quantity in MLS as the veteran playmaker has established himself as one of the elite No. 10s in the American game.  Following this offseason's trade, Kljestan has plenty of attacking pieces around him in Dom Dwyer, Justin Meram and Josue Colman. Each of those players should benefit from his service, even if Kljestan slows down a step as he gets a bit older.
PRESSURE IS ON: Dom Dwyer
Orlando City moved mountains to get Dwyer last season and, following Cyle Larin's departure, it is now his time to repay their faith. Jammed alongside Larin late last season, Dwyer looked solid but not spectacular for the Lions down the stretch in 2018. Now the leading man up top and with a number of playmakers around him, Dwyer will likely need to hit the 15-goal mark if Orlando is to push on to the postseason.
OUTLOOK
If Orlando City is to take that next step in 2018, they'll need their new additions to lead the way.
The club knew change was needed heading into the new season, and change is what they got. With it, there will obviously be some adjustments, especially given the newly-found talent out wide.
While Kljestan slots in for Kaka and Dwyer takes on the goalscoring load left from Larin's departure, the additions of Meram and Coleman give Orlando a balanced, deep attack. The two add a new dimension to the Orlando front line, making this team more dangerous than the central-heavy team of years past.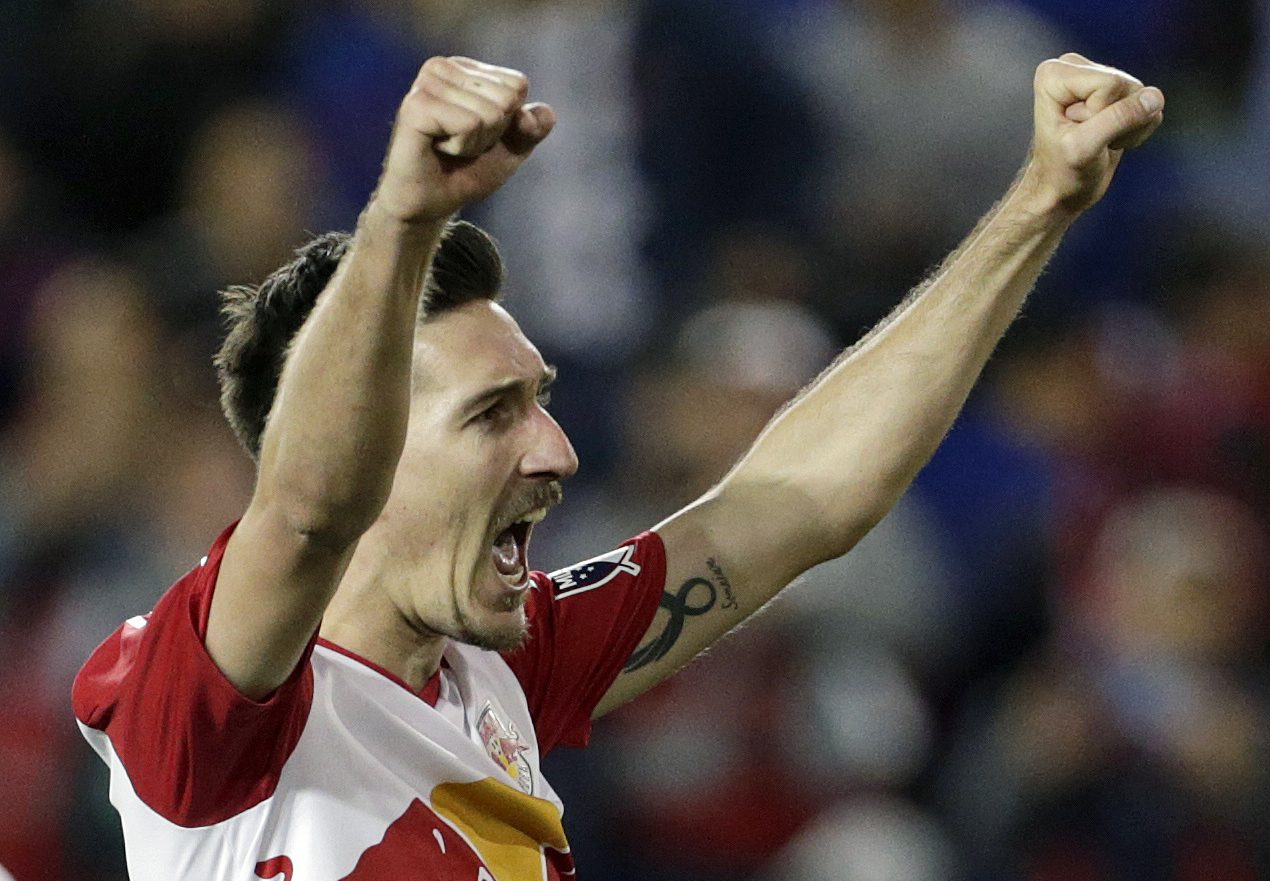 "It's going to be a very dynamic group," Spector told SBI. "We have smart players like Sacha, Yoshi, Will Johnson, that can find players further up the pitch and find them in good spots and let our attacking players be creative and attack defenses.
"You look at the group we have going forward, and you know you're going to be in for a difficult game."
In the midfield, Kljestan will obviously need to pull the strings, much has he has done since rejoining MLS. With 51 assists in three seasons, you can't argue Kljestan's production.
He'll now have to adapt it to a different system, one that does seemingly fit his skillset. Dwyer gives him a mobile, active forward in front of him while Colman and Meram are tricky enough to create for both themselves and others out wide. Behind him, Rosell and Yotun can both do the dirty work while also pushing forward and joining the attack themselves.
"With those players, they are guys that are also very good on the ball," Spector said. "Not having to defend as much, having the ball, keeping the ball and wearing the other team out, that makes the job of a defender a lot easier. Having those guys is invaluable.
"The formation that Jason has us in and wants us to play will really work for this group. Perhaps we didn't have the necessary pieces for that last season, which made it difficult at times. We didn't have the depth we would have liked, but we definitely have that this season."
If there's one major question mark, aside from chemistry, it's the defense. Last season, the Lions defense was spectacular to start the season before coming back down to Earth once the summer months hit. When all was said and done, Orlando allowed 58 goals, good for third-worst in the conference.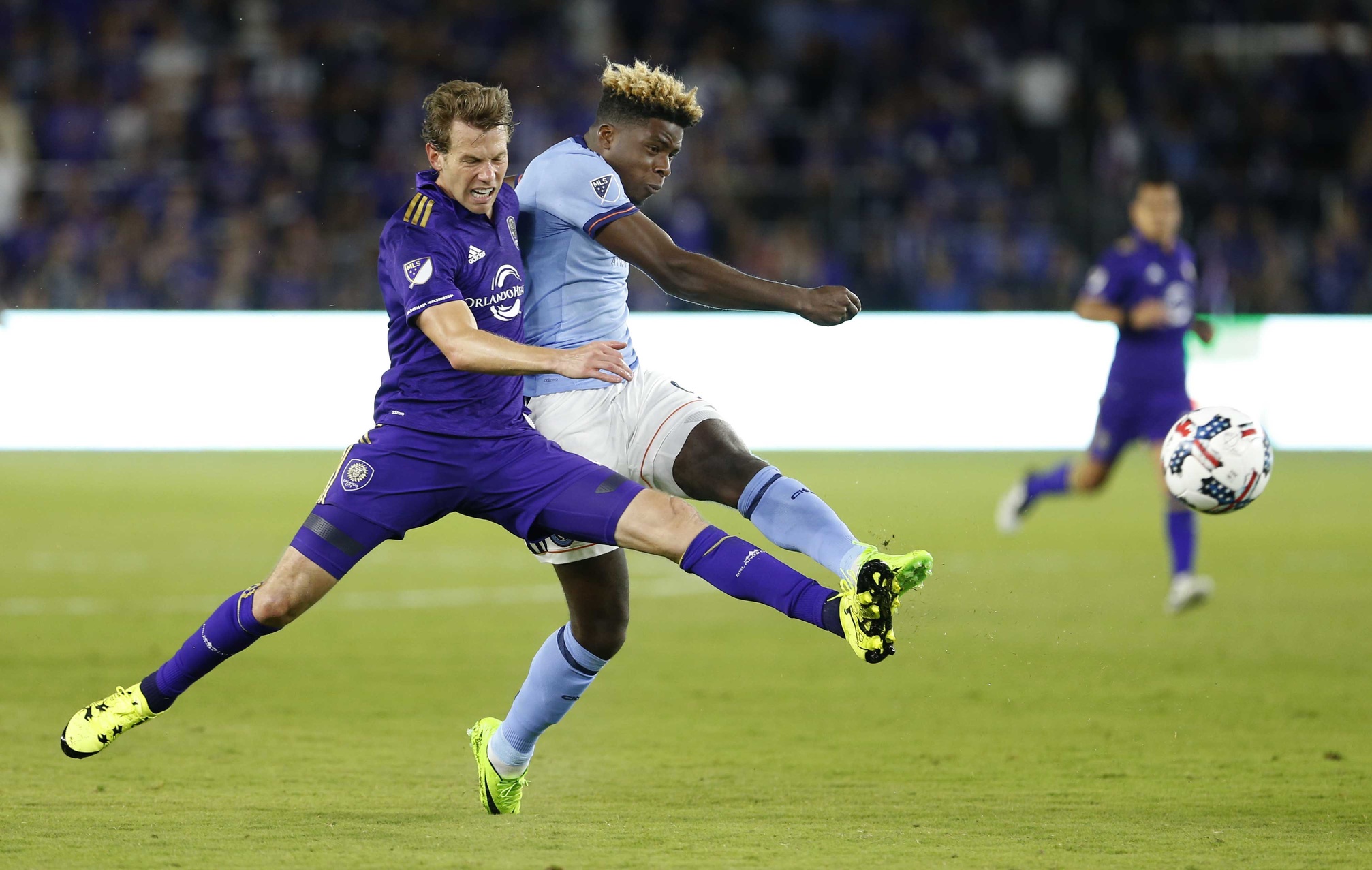 Spector returns as the unquestioned defensive leader, as does Joe Bendik in goal. However, the club will need new signings like Lamine Sane and Mohamed El-Munir to step into big roles if the defense is to improve.
"It's difficult to say (what went wrong last year defensively," Spector said. On the flip side, though, we have a completely different team, a different look, players that will fit the roles and players that Jason wants here at this club to play the way that the team wants to play.
"We've got some good additions defensively and all over the field. Getting a clean sheet isn't just down to the back four and the goalkeeper, but it's all 11 guys. Jason has done a good job of bringing in guys that will fight for one another and work hard for one another, and that's going to help get that result."
They'll need those results if the club is to finally make that postseason push. Since debuting in 2015, the club has struggled to get over that hump to become a bona fide playoff contender. Whether it was injuries to big stars or expansion woes, the Lions just haven't put it all together yet.
There will be some difficulties to start the season with Kljestan's suspension and Dwyer's injury.However, heading into 2018, the pressure is mounting and, with a rebuilt squad, the Lions believe they have a good a chance as anybody in the East.
"You can say all the cliché things: making the playoffs, winning MLS Cup," Spector said, "but the reality is we want to go out there and go into each game and get a result by winning the game.
"The game in front of us is the game we have to win. I try not to look too far ahead of that. You get caught up in what other people are saying and other people's expectations, and I don't think those are important with what other people expect of us. What's expected of us day in and day out is a work ethic and a desire to win and, to me, that's success."