Throughout the club's history, the San Jose Earthquakes have made a habit of providing surprises, and they provided a few more throughout 2017. After parting ways with longtime boss Dom Kinnear, the Quakes surged through the second half of the season, overcoming a leaky defense and a losing record to seal a playoff berth on the last day of the season.
As the offseason continued, the Quakes made a few more surprise moves. They went outside MLS to hire a new head coach Mikael Stahre, who has found success as a manager in Sweden's Allsvenskan. They parted ways with several veterans that had been vital for the team in recent years. They signed a handful of youngsters, betting on youth and promise in addition to a handful of signings with international experience.
It's a Quakes team that will look a bit different in 2018 after surprising even themselves throughout the 2017 run.
"I think, last year, there were goals in the beginning of the year and guys were like, 'Oh, yeah, okay'. When something is so far out, it's hard to grasp it," fullback Nick Lima told SBI. "There's time for that. It's a long season and we take our time. It was a new-look team, a new GM. Guys believed, but it wasn't 100 percent from a lot of the locker room and now we know what we can do when things aren't even going our way. We can make a run and make it to the playoffs.
"This year, you build on it, you build chemistry. You be consistent. From there, you can take off, but you set it right away at the beginning. Guys are buying in to the new coach and the new system. It's amazing to see. I think there are a lot of good things coming to it so far."
It starts at the top with Stahre, who found success throughout the Swedish pyramid with Vasby United, AIK and, most recently, Hacken. Stahre isn't unafamiliar with the challenge ahead, though. He did his homework back home, watching games and speaking with staff plenty before taking the job.
Thus far, Lima says the transition has been smooth. Stahre brings a new system, new ideas and a new culture, and taht obviously prompts an adjustment period. But Stahre is "a player's coach", Lima says, one that brings positivity and high energy to a club that's in the midst of a major shift.
With new faces rising, new signings joining and some experienced players out the door, the Quakes' expectations aren't changing.
"We want to create an environment where we improve every day," Stahre said. "We're prepared now to play in that first game. We take it step by step. Hopefully we improve during the season. MLS is really equal with very good teams. I think we have to improve, be humble all the time, improve our style. Then, of course we try and reach the playoffs. That's No. 1. When you try and reach the playoffs, anything can happen in the playoffs. "
"There are team goals from last year, team goals from this year," Lima added.
"We just need to keep building, keep going forward and not take a step back."
Here's a closer look at the 2018 San Jose Earthquakes:
San Jose Earthquakes Season Preview
2017 FINISH: 13-14-7 (6th in the West)
KEY ACQUISITIONS:  Magnus Eriksson, Yeferson Quintana, JT Marcinkowski, Joel Qwiberg, Eric Calvillo
KEY LOSSES: Victor Bernardez, David Bingham, Marco Urena, Darwin Ceren, Simon Dawkins, Kip Colvey, Cordell Cato, Kofi Sarkodi, Andrea Imperiale
NEWCOMER TO WATCH: Magnus Eriksson
The Swedish midfielder comes to the Quakes as the co-leader in goals scored in the Allsvenskan with 14 goals in 2017 while adding seven additional assists. He isn't a one hit wonder either as he's scored double-digit goals five times since 2010 while featuring at a number of European clubs. In theory, Eriksson should provide that key creative piece in the center of the field, leading a Quakes attack that should be pretty fluid under Mikael Stahre.
PRESSURE IS ON: Tommy Thompson
The highly-regarded prospect finally began his breakthrough in 2017, making 16 starts in 32 appearances. However, heading into the 2018 season, the Quakes midfield appears to have both depth and youth to spare. Can Thompson finally break through and show the skillset that made him one of the league's most hyped attackers? Possibly, but he'll have to earn his way there as he gets set to turn 23 this summer.
Outlook: 
Transitions are always difficult, no matter what the scenario. From players to coaches to staff to executives, there's an adjustment period involved and some kinks to work out.
That said, Stahre says his transition to San Jose has gone as smooth as could be.
"I really like it here. It's a really nice place," Stahre told SBI. "I've enjoyed being here from the first second. It's a great organization and everyone here is really friendly and professional. I've been around a couple of times before, been to different clubs in Sweden, and I'm quite an easy going guy. It's easy for me to adapt, but of course it's a new club, new country, new language, all of these things. Everyone went quite smooth actually."
But that's the off-the-field aspect. The on-the-field has yet to officially begin. When it does, it presents a set of challenges for an Earthquakes team looking to now find balance under a new manager.
On the surface, you can see the youth movement beginning to bubble at Avaya Stadium. Nick Lima, Tommy Thompson and Jackson Yueill played vital roles in 2017. U.S. youth national team goalkeeper J.T. Marcinkowski has signed, joining a goalkeeping corps led by 24-year-old Andrew Tarbell. You can also add in a pair of 15-year-old Homegrown signings in Jacob Akanyirige and Gilbert Fuentes, two of the youngest in MLS history.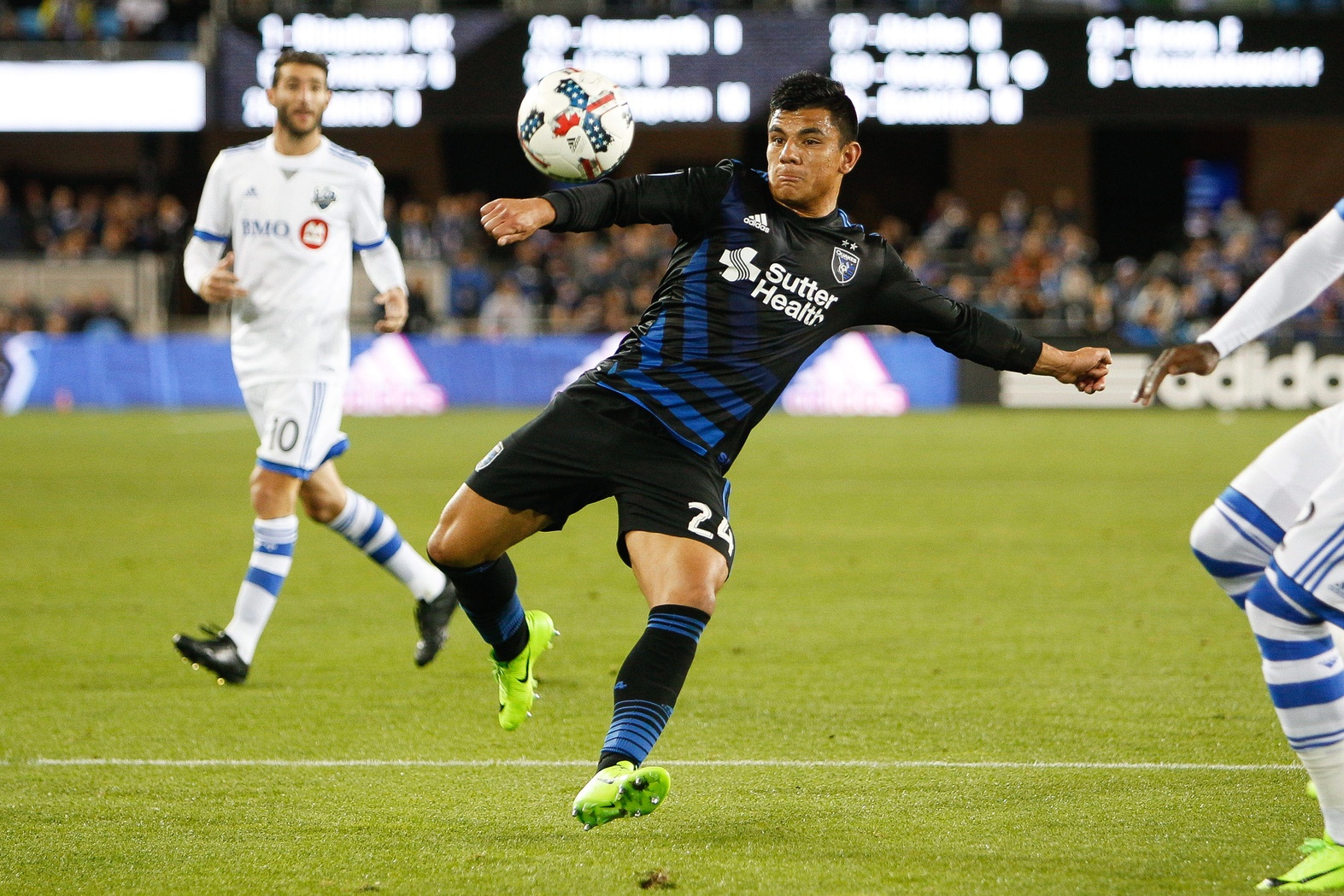 The key now is to integrate that young talent with a veteran core that includes longtime star Chris Wondolowski, 2017 star signing Vako and standout Florian Jungwirth. It's a task that falls to Stahre. He's long been a fan for the 4-3-3, but with a group with as many pieces as the Earthquakes, he'll look to mix and match.
"I'm really flexible when it comes to formation and these types of things," Stahre said. "I can play a 3-4-3 or a 4-4-2 or a 4-3-3. It's not a big deal, but for me, it's really important to have a creative mentality in possession and an aggressive mentality out of possession. That's No. 1. I would never underestimate that. It's about bringing the right mentality.
"When we are in possession, we must be creative and have a clear idea of how to create chances and how we can handle an aggressive mentality to press and win the ball together. I know that, for me, I also have to adapt to the club and the history. I know about the mentality here in San Jose and I was told about this before I came here."
In the defense, the Quakes have some pieces to integrate. Nick Lima returns to the lineup heading into his sophomore campaign, although there could be a shakeup next to him. Jungwirth appears set to move into the midfield, leaving the now-healthy Harold Cummings and Penarol loanee Yeferson Quintana at centerback.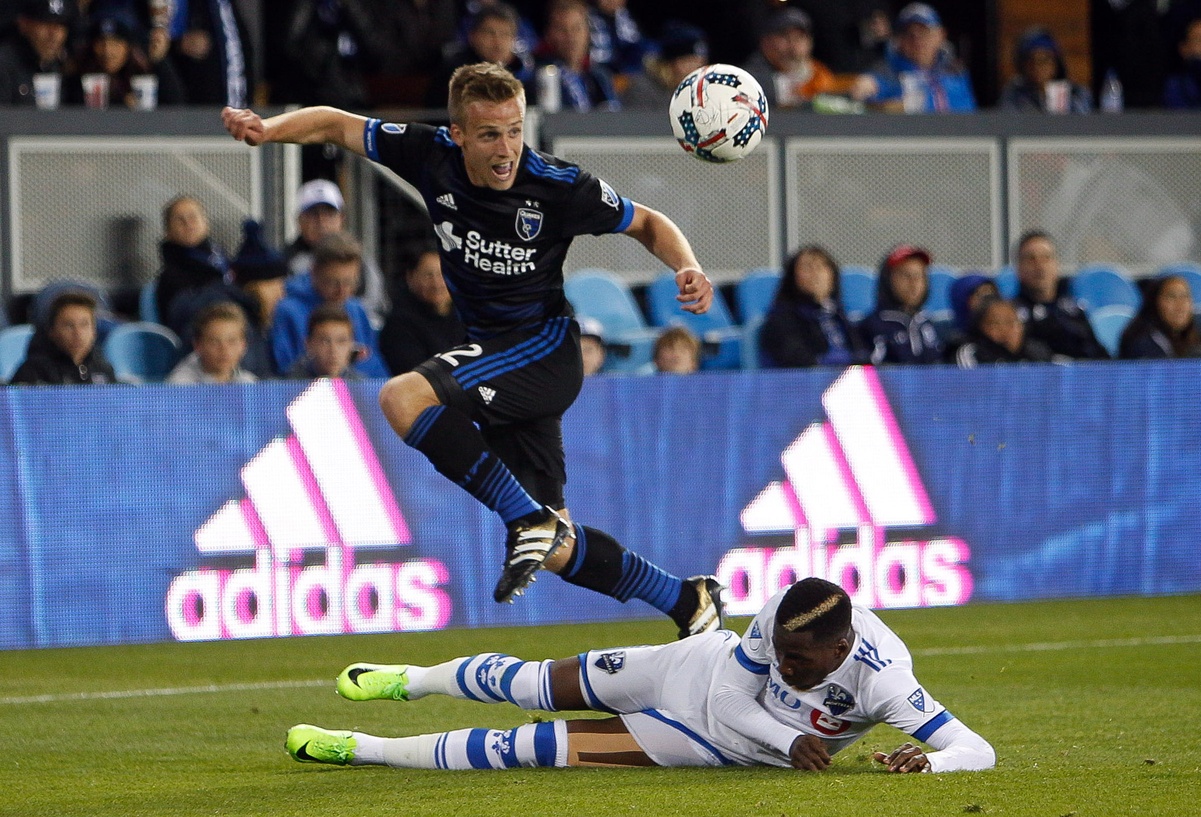 With Jungwirth moving forward, the Quakes have a number of ways to line up in the midfield. Thompson and Yueill figure to feature while you can add Anibal Godoy and Fatai Alashe to the central midfield mix. Then there's new signing Magnus Eriksson, a player that could be the team's primary creator.
One of the biggest question marks, though, is about the future of Chris Wondolowski, who will compete with Danny Hoesen for minutes up top.
"I have high expectations. He's a really good player," Stahre said of the former USMNT forward. "Okay, maybe he's getting a little bit older, but he's very fit. He's one of the best when we had the running tests. His fitness is very good, and we can't complain about that at all. Hopefully he can combine to be a good player and a good leader, and we know he has special quality in the box. Hopefully he can score lots of goals for us this season, for sure."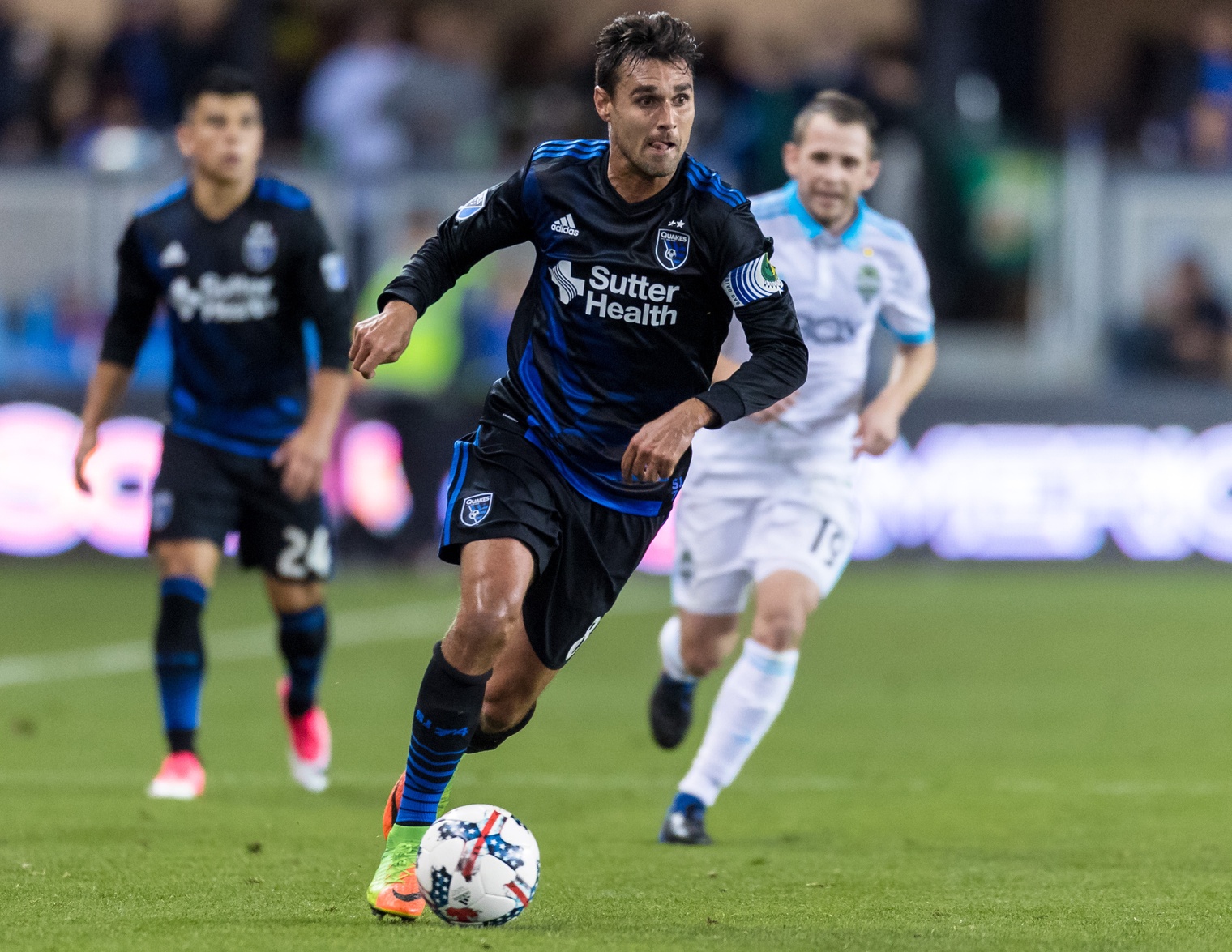 Regardless of who goes where, the goals are clear. The Quakes want to see their younger stars progress further after beginning to break through in 2017. They want to see the new signings stand tall, much like any club in MLS does.
But, ultimately, they want to build on the success of 2017 and prove that last year's surprise wasn't an aberration.
"San Jose, it's a historic club," Lima said, "and everyone knows that there isn't a person that wants less than an MLS Cup or to do our best to get there. It's an expectation now, and we all have to do our best and buy in. "