Sporting Kansas City put itself in a position to spend this offseason when it traded Dom Dwyer to Orlando City for an impressive haul of allocation money.
Peter Vermes' side went on an attacking spending spree to add to the young core already in place and replace the void left open by the U.S. Men's National Team forward.
"Whenever you make a move such as the one we did and for the assets we were able to acquire in that move you have to be smart, but at the same time it provides you with some mechanisms to add players to your team that you probably wouldn't have been able to do if the situation was different," Vermes told SBI.
"It really does help a lot, but at the same time, you have to make decisions and those players have to come in and perform well and do all those things you hope they will do," Vermes said. "I think we added guys that have the ability to add some good qualities to our team."
The new arrivals in attack to a defense that was the best in MLS a year ago.
With everything coming together at Sporting KC, there's no reason to believe the club won't challenge for first in a wide-open Western Conference.
Here's a closer look at Sporting KC heading into the 2018 season:
2018 Sporting Kansas City Season Preview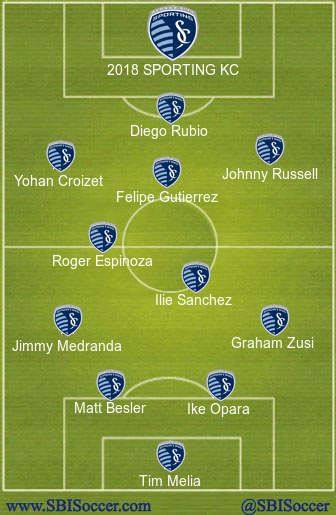 2017 Finish: 5th in Western Conference (12-9-13, 49 points)
Key Acquisitions: Khiry Shelton, Yohan Croizet, Johnny Russell, Felipe Gutierrez, Emiliano Anor, Zach Wright, Brad Evans
Key Losses: Erik Palmer-Brown, Soni Mustivar, Latif Blessing, Saad Abdul-Salaam, Benny Feilhaber, Soony Saad, Andrew Dykstra
Newcomer to Watch: Felipe Gutierrez
Each new attacker on the Sporting KC roster comes with his own level of intrigue.
Felipe Gutierrez carries 35 appearances with Chile on his resume, and he's expected to be one of the focal points of the new-look Sporting KC front line.
He won't have to score a ton, but he's expected to be one of the attackers who replace Benny Feilhaber's impact in the role of top provider.
Pressure Is On: Ilie Sanchez
A year ago, MLS was caught off guard by the addition of Ilie Sanchez, but entering 2018 everyone knows what the Spanish midfielder is capable of in front of the back four.
The midfield enforcer must maintain the same level of play in front of the center back pairing of Matt Besler and Ike Opara in order to keep up with the high standard set by last season's defensive record.
Outlook
Sporting KC will only go as far as the new attackers take them.
The defense is a known commodity and the unit led by Besler, Opara and Tim Melia is expected to keep one of the league's best defensive records once again in 2018.
"Every year one of our goals is to be one of the teams in the top three in regard to goals against in the league," Vermes said. "From that perspective, it's important to us and a lot of it has to do with your mentality and your idea of trying to get better every day, We have a solid group of guys that want to do that on an everyday basis. That's one of the main reasons why they do so well in the back."
Not only will the forwards be tasked with scoring, they'll be asked to play an important role in Vermes' high-pressure system.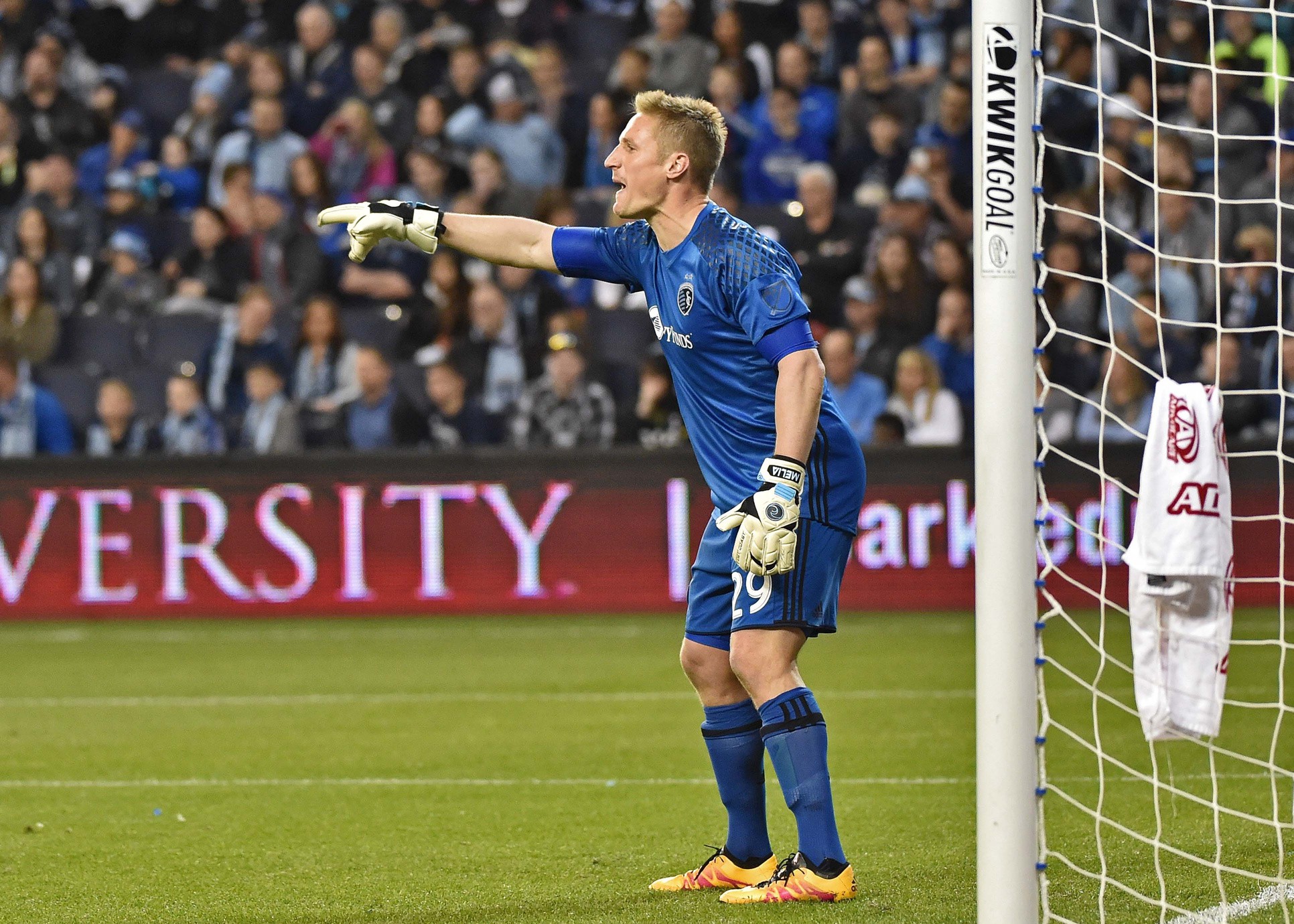 "You also have to remember one of the reasons why when a team is very good in defending it really starts with the first guy, your center forward, if he understands the role and responsibility in that situation to defend the goal, even though the ball can be 80-90 yards from your goal, then that's a big help into the overall goals against over the course of the season," Vermes said.
Sporting KC is currently on the market for a striker, but until that forward is signed, incumbent Diego Rubio and newly-acquired Khiry Shelton will be battling for the lead striker role.
Sporting KC has already made several key additions to its offense, having signed Gutierrez, Yohan Croizet and Johnny Russell to spearhead the attack. That trio of newcomers will be called on to replace Benny Feilhaber's playmaking contributions, and they are likely to force Gerso Fernandes to the bench.
"Sometimes guys take opportunities because they have nothing else or whatever, but that's not the case here," Vermes said. "The other is what they've done thus far is they've asked a lot of questions and are interested in understanding their role and responsibility within the team and the way that they play. Everyday they're working and pursuing excellence and trying to become better at that role and responsibility."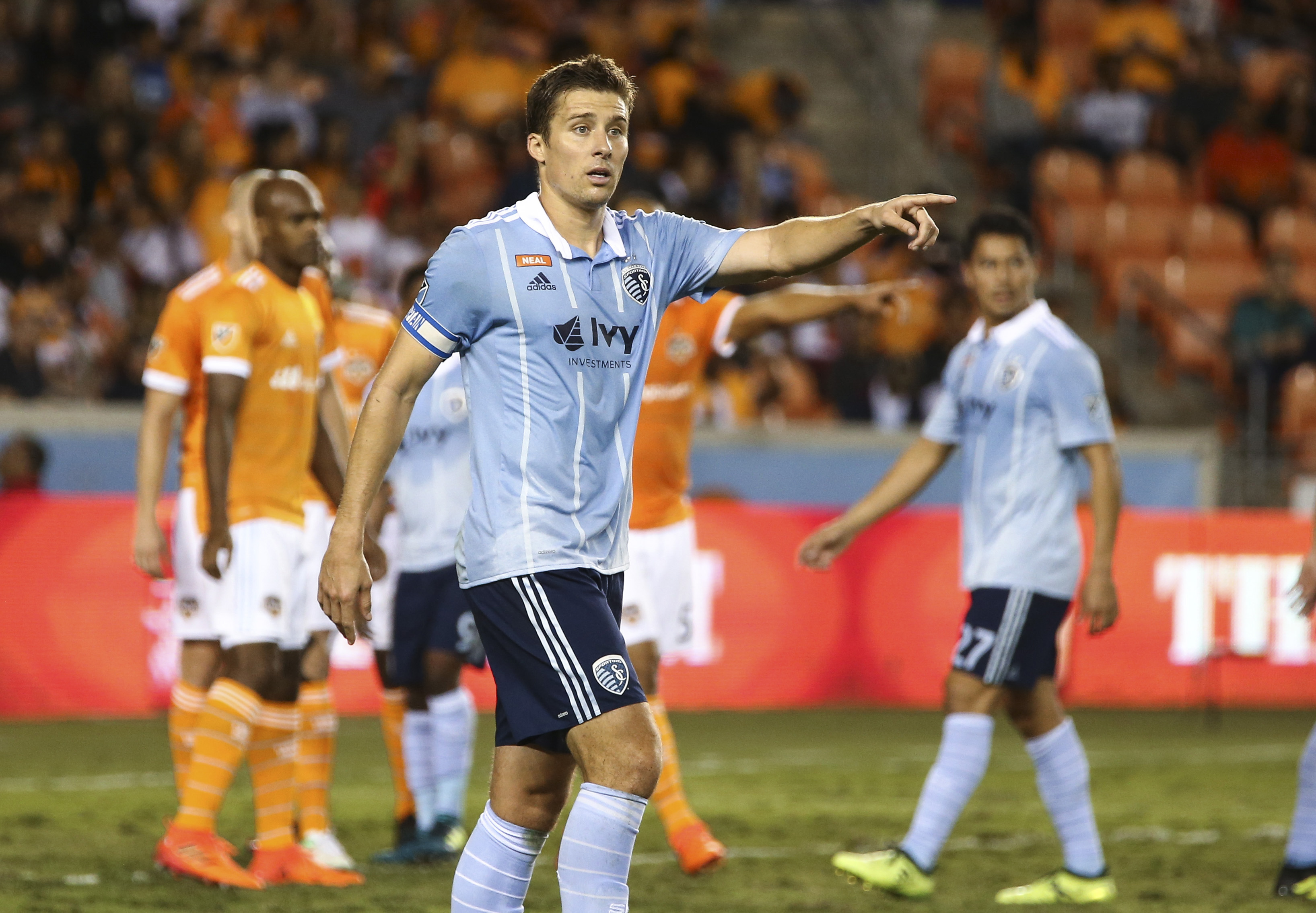 One of the main reasons why the new additions should thrive right away in Kansas City is the presence of club veterans Besler and Graham Zusi, who serve as an extension of the coaching staff when it comes to acclimating new faces
"It's invaluable. You can only have that if you have people like them that are the personalities and quality people that they are and have been at your club for a long time like that," Vermes said. "If you don't have those guys around, what happens is the staff has more responsibility in that area. Having guys like that around are an extension of the coaching staff, philosophy and culture of the club."
With the Western Conference up for grabs once again, Vermes is preparing his team to face a test in every one of its 34 contests as the small margins determine the top six teams in the West.
"I think every game you play in this league is competitive and every team you play in this league is very difficult so whether we're in conference or out of conference for us it's really understanding that you have to bring your "A" game week in and week out if you're going to get a result," Vermes said.
"Nothing really changes all that much except making sure that when your next opponent comes up you are prepared because your last result has absolutely no effect on the upcoming result and you have to prepare week after week that every game is going to be a battle in this league because it's a very difficult league to play in," Vermes said.