The 2018 MLS season will almost certainly take plenty of twists and turns but, with kickoff looming, it's time to look ahead and predict where those twists and turns will lead us when all is said and done.
With the first match of the season set for Saturday, the SBI Staff offered up predictions on a variety of topics, ranging from Most Valuable Player and Rookie of the Year to this season's MLS Cup champions.
Predictions were made by SBI's Managing Editor Ryan Tolmich, Assistant Managing Editor Joe Hojnacki, Assistant Managing Editor Joe Tansey and staff writer Franco Panizo as each offered some insight on how they see the 2018 MLS season playing out.
Who are your picks for awards? What are your bold predictions for the 2018 season? Check out the SBI Staff's predictions below and offer your own in the comment section:
MOST VALUABLE PLAYER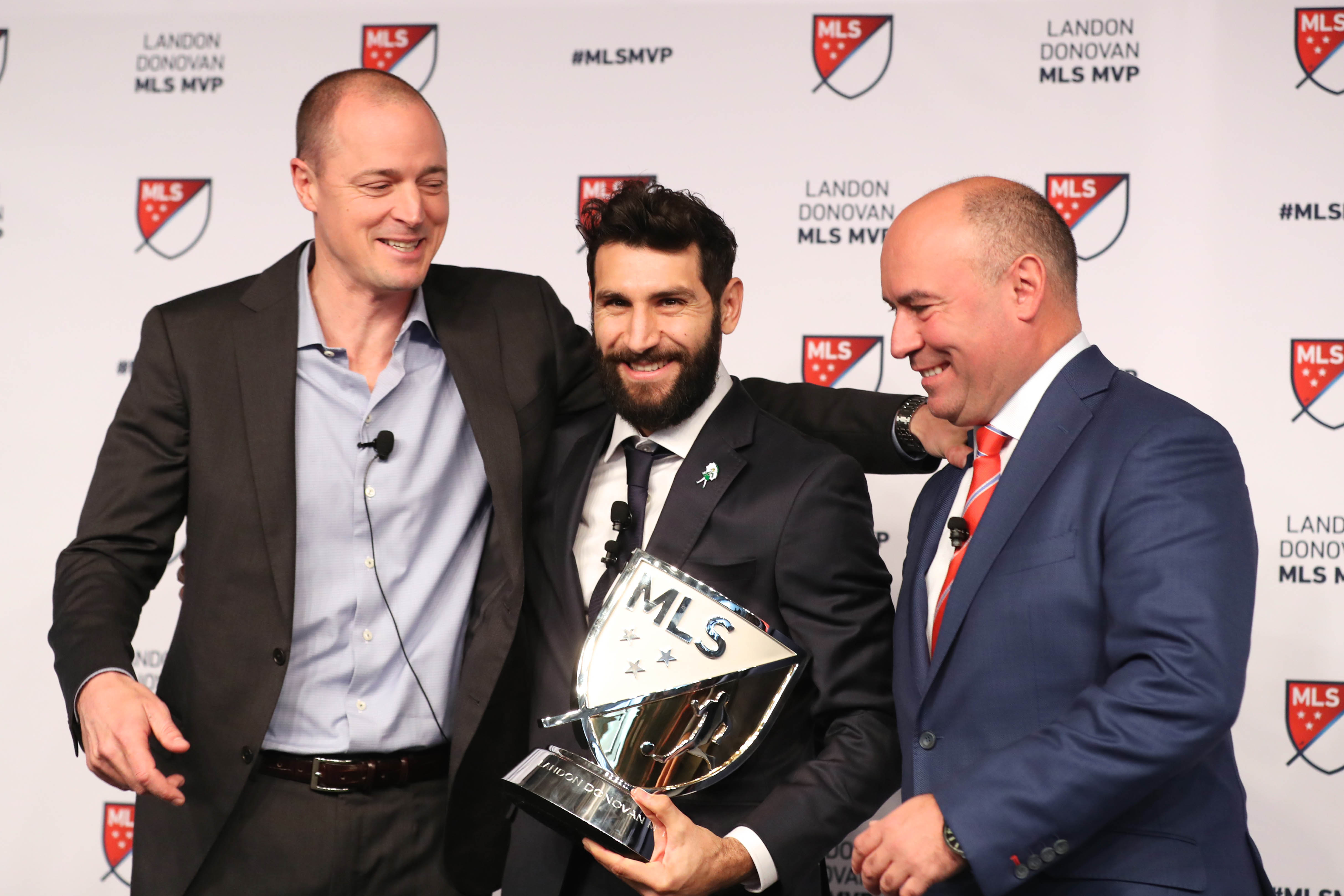 TOLMICH: With the numbers Atlanta United will put up this season, Miguel Almiron will be a player to watch throughout 2018. Given the pieces around him, and the continued transfer rumors, expect Almrion to put up MVP-caliber stats this season.
HOJNACKI: Toronto star Sebastian Giovinco may have begun to decline a bit last year, but he still has a lot left in him. Give him another healthy season and he turns it back up to eleven.
TANSEY: Diego Valeri should experience a career year with a rejuvenated Timbers attack as 20 goals and 10 assists isn't out of reach.

PANIZO: Sebastian Giovinco will win his second MLS MVP crown in four years with another superb campaign for potent Toronto FC. His campaign will be filled with extraordinary plays, assists, goals, and, of course, deadly free kicks.
ROOKIE OF THE YEAR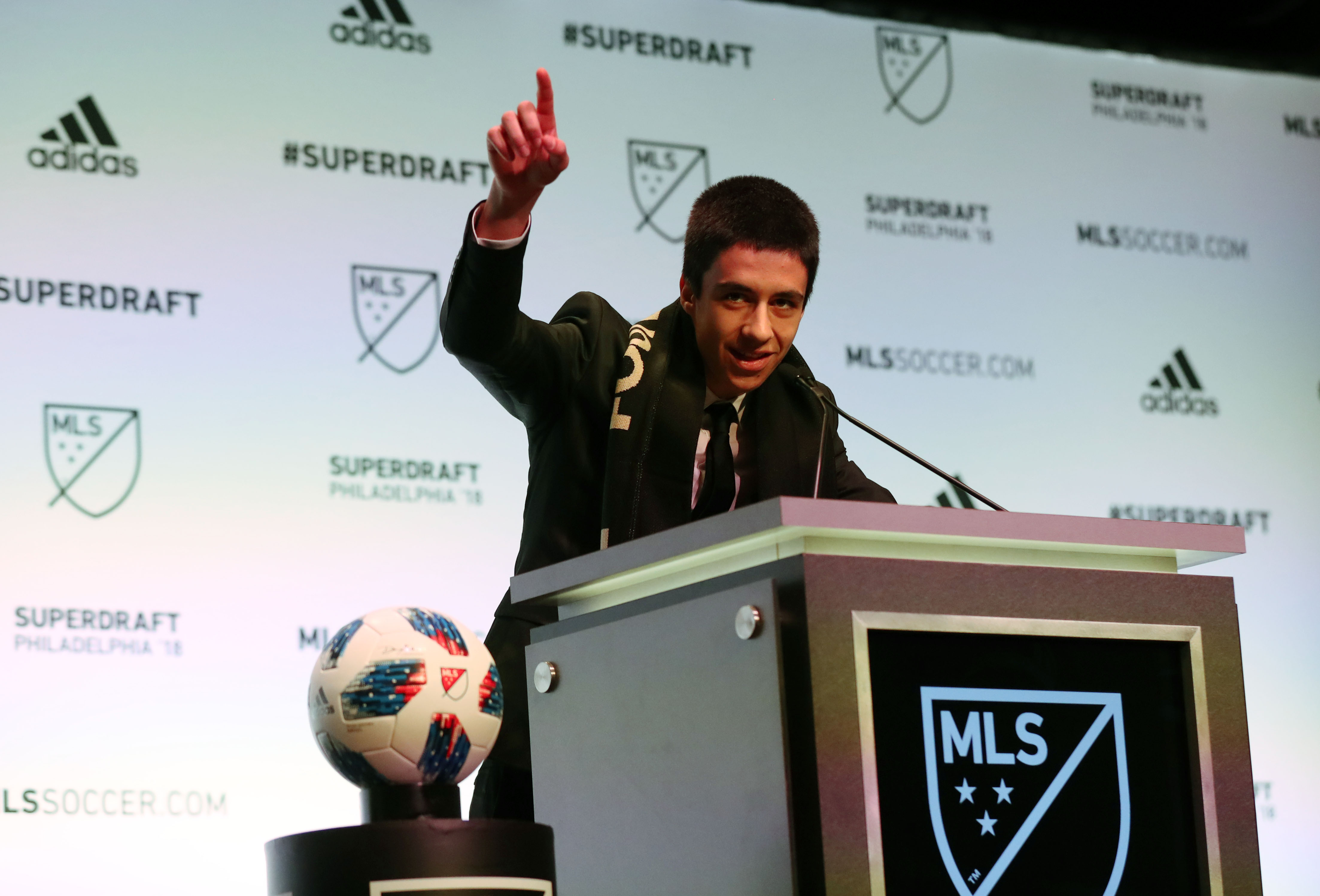 TOLMICH: You never quite know what to expect when it comes to Rookie of the Year but Chris Mueller appears to be in a position to succeed with an Orlando City team that fits his style of play.
HOJNACKI: LAFC's Joao Moutinho has drawn a lot of praise throughout the preseason. He may not start right away, but once he is in there, he will be a force at full back all season long.
TANSEY: Rookie of the Year is hard to break down now, but look for Jon Bakero to have a chance at some playing time while the Fire sort out their starting XI. With that in mind, the Hermann Trophy winner should succeed in the final third. 
PANIZO: Spanish-born Jon Bakero has good skill on the ball, and playing alongside the likes of Bastian Schweinsteiger and Nemanja Nikolic at the Chicago Fire will allow him to impress in his first season as a pro.
COACH OF THE YEAR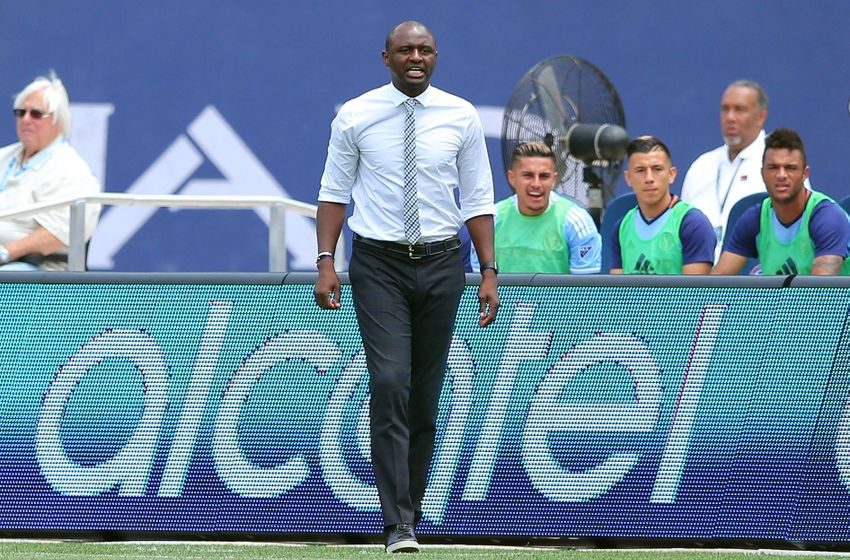 TOLMICH: It's time for Patrick Vieira to finally earn a big more recognition for the job he's done with NYCFC, a team that has transformed in a number of ways under his watch.
HOJNACKI: NYCFC is primed for success and Patrick Vieira's coaching prowess is what's going to get them there.
TANSEY: Mike Petke will shine with the youth movement at Real Salt Lake standing out and making the playoffs in the muddled West. 

PANIZO: The new coach at the helm of the Portland Timbers will guide the club to another successful season that will get the most out of stars and role players. Giovanni Savarese will also have his side playing one of the more attractive brands of soccer in the league.
NEWCOMER OF THE YEAR
TOLMICH: With a number of talented newcomers coming into the league, Alejandro Romero "Kaku" Gamarra seems to be in a position to standout as a key piece of the New York Red Bulls aggressive attack.
HOJNACKI: No, he isn't in MLS yet. But the links to the Galaxy are strong, and Zlatan Ibrahimovic is primed to take MLS by storm, even if he's only here for half a season.
TANSEY: Magnus Eriksson could have a similar impact to Nemanja Nikolic in Chicago, while benefiting from his partnership with Chris Wondolowski.
PANIZO: The talented and young Diego Rossi does not have the same type of immense hype and expectations that Ezequiel Barco has, and that will allow Rossi to thrive and impress with goals, assists, and impressive play next to attack-minded players like Carlos Vela and Benny Feilhaber at LAFC.
DEFENDER OF THE YEAR
TOLMICH: If Real Salt Lake is to thrive this season, Justen Glad will need to take the leap from up-and-comer to star.
HOJNACKI: After being somewhat overlooked in 2017 due to the team's standout attack, Leandro Gonzalez Pirez should be even better for Atlanta United this season heading into his second year in the league.
TANSEY: Walker Zimmerman thrives in a change of scenery, while FC Dallas struggles to replace his impact on the field. 

PANIZO: After making a great case for himself in 2017, Justin Morrow will capture the Defender of the Year. He will continue to stand out with talented Toronto FC, helping the reigning MLS Cup champion to post plenty of shutouts while scoring and setting up his share of goals.
GOALKEEPER OF THE YEAR
TOLMICH: Andre Blake just continues to evolve as a goalkeeper and, with a young defense in front of him, he'll need to reach a whole new level for the Philadelphia Union this season.
HOJNACKI: Andre Blake is going to single-handedly keep the Union in games at times thanks to his stellar goalkeeping.
TANSEY: Andre Blake continues his success with the Union, as the club hunts for a postseason berth with the Jamaican at the forefront.
PANIZO: Excellent for the Seattle Sounders in last year's MLS Cup Final, Stefan Frei is poised for another big year in between the pipes. He is in the prime age for a goalkeeper at 31, and will help the Sounders defense be one of the best in the league.
MOST IMPROVED
TOLMICH: Abu Danladi was a bit overlooked in 2017 but, as he enters 2018 stronger, faster and more experienced, the Minnesota United forward seems poised for a big year.
HOJNACKI: D.C. United is heading in the right direction and now is the time for the young Luciano Acosta to break out and have a season to remember.
TANSEY: This is a no-brainer to me. Gyasi Zardes is going to be the man in Columbus and he needs a strong season in front of goal to silence his critics.
PANIZO: Homegrown midfielder Sean Davis has always had the talent. He just has not had the playing time. That will change this year, as the New York Red Bulls will give him ample opportunity to shine as an every-game starter. He will score goals, deliver assists, break up plays, and show how good he really is in the center of the park.
TOP 6 IN EAST
TOLMICH:
1. Toronto FC
2. New York City FC
3. Atlanta United
4. New York Red Bulls
5. Orlando City
6. Chicago Fire
HOJNACKI:
1. Toronto FC
2. Atlanta United
3. New York City FC
4. New York Red Bulls
5. Chicago Fire
6. D.C. United
TANSEY: 
1. Toronto FC
2. Atlanta United
3. Orlando City
4. New York City FC
5. Columbus Crew
6. Chicago Fire
PANIZO: 
1.Toronto FC
2.Atlanta United
3.New York City FC
4.Orlando City
5.New York Red Bulls
6. D.C. United
TOP 6 IN WEST
TOLMICH: 
1. Portland Timbers
2. Seattle Sounders
3. Real Salt Lake
4. LA Galaxy
5. FC Dallas
6. Houston Dynamo
HOJNACKI:
1. Portland Timbers
2. Seattle Sounders
3. Vancouver Whitecaps
4. LA Galaxy
5. LAFC
6. Real Salt Lake
TANSEY: 
1. Sporting KC
2. San Jose Earthquakes
3. Real Salt Lake
4. FC Dallas
5. Seattle Sounders
6. Portland Timbers
PANIZO:
1.Seattle Sounders
2.Vancouver Whitecaps
3.Portland Timbers
4.LA Galaxy
5.LAFC
6. FC Dallas
MLS CUP
TOLMICH: Toronto FC over Timbers
HOJNACKI: Atlanta United over Whitecaps
TANSEY: Atlanta United over Sporting KC
PANIZO: Toronto FC over Whitecaps