Two Concacaf Champions League games. Two rollercoaster matches.
It was another wild night of CCL action on Thursday, as a pair of Round of 16 matches produced 12 goals and lots of drama. New York City FC walked away as Thursday's biggest winners following a 5-3 road win over Costa Rican side San Carlos. The Seattle Sounders, meanwhile, settled for a 2-2 draw in Honduras after blowing a two-goal lead vs. Olimpia.
Brazilian striker Heber propelled NYCFC to victory in the team's first international match, scoring a hat-trick as the club notably grabbed five away goals. NYCFC was up 4-1 just past the hour mark in the match, but a loss of concentration and fatigue combined to give San Carlos some semblance of life heading into next week's decisive leg.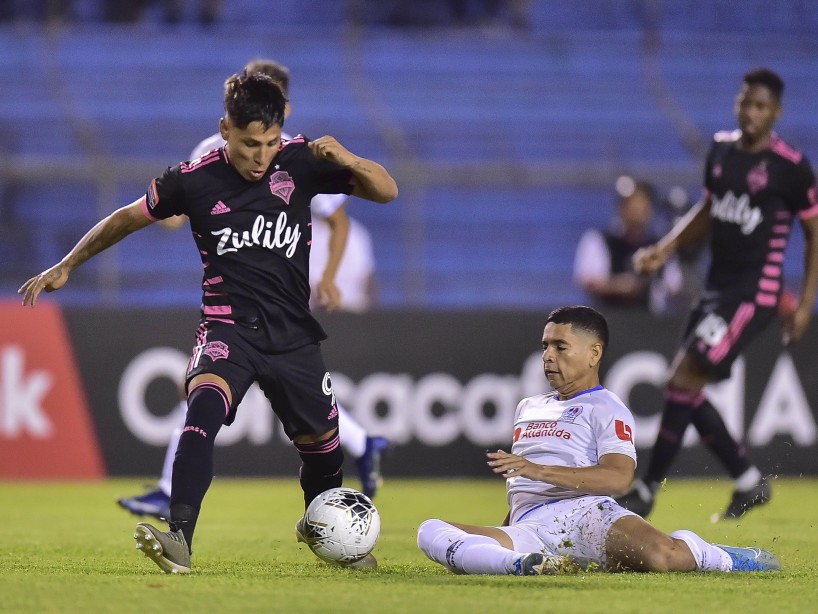 Like NYCFC, the Sounders also gave up a pair of goals in the second half of their match. The difference there, however, was that Olimpia's two tallies canceled out strikes from debuting midfielder Joao Paulo and Jordan Morris. The Sounders still hold the advantage due to the away-goals rule, but a loss at home in the second leg would knock them out of the tournament.
The return legs will take place at Red Bull Arena in Harrison, New Jersey, and CenturyLink Field in Seattle, Washington, next Wednesday and Thursday, respectively.