Joe Efford had to overcome plenty of adversity to establish a successful playing career in Europe, and after solidifying a consistent first-team role with Scottish Premiership club Motherwell, the American attacker isn't ready to give up on his dreams of breaking into one of Europe's top leagues just yet.
Efford is in his second season with Motherwell in the SPFL, most recently delivering a one-goal, two-assist performance in last week's 5-0 romp of Ross County. The 26-year-old had been used off the bench in the opening weeks of the new season, but since has jumped into Steven Hammell's starting lineup in three of the last four matches.
Motherwell's inconsistent run of form has dropped it to seventh in the league table ahead of upcoming matches against Rangers, Celtic (League Cup), and Aberdeen. Efford's ability against Ross County helped Motherwell claim its first victory since late-August, a trend he hopes continues in the coming weeks with the club aiming for a top-four finish this season.
"The squad is feeling really good, the confidence level is higher, and the guys are getting on board with the manager and what he's preaching," Efford told SBI. "Even with the tough schedule coming up, we're excited and confident.
"European competition is really important for us and we know how important the cup tournaments are as well," Efford added. "These are the things we are setting our sights on and trying to finish as high as possible in the league."
A graduate of Dacula High School in Gwinnett County, Georgia, Efford's dreams of becoming a professional soccer player came during his middle-school days before choosing Europe over a possible move to the NCAA. Most of his time playing as a youth and teenager was within the Gwinnett Soccer Academy, which provided an early opportunity to feature as an attacking player.
"I was always playing as an attacker, whether it was in the YMCA in my town, or within GSA," Efford said. "I think one season I was used as a fullback on both sides of the field, but that was pretty short-lived. From then on out, it was mainly being used as a striker or a winger, which has carried with me to this day."
After making only one appearance for Spanish club Mallorca between 2014-14 due to Visa issues, Efford moved to Greek side Egrotelis where he totaled 32 goals in 82 appearances between the second and third tiers. His impressive time in Greece eventually led to a two-year stay in Belgium's top two divisions with Waasland-Beveren before Efford earned a transfer to Motherwell in January 2022.
Efford's growth in the lower European leagues has propelled him to a new level with Motherwell, playing against top competition in the Premiership and continuing to grow on and off the field. Although he is back playing first-division soccer for the third season of his career, Efford still credits the struggles in the lower leagues for helping him get to where he is today.
"It was a difficult time for sure because I wanted to play and show what I could do overseas," Efford said about his early years in Europe. "Training with the clubs was important for sure, but there is no replicating in-match experience so it was quite difficult trying to get myself up to speed with my development.
"Once I got to Greece, it was a dream come true because I was finally able to play games and start making a name for myself," Efford added. "I have some memorable moments in Greece during the cup competitions playing against some of the first division clubs like PAOK, OFI Crete, and Aris Saloniki, and winning some of those matches. It definitely brings back some good memories for sure."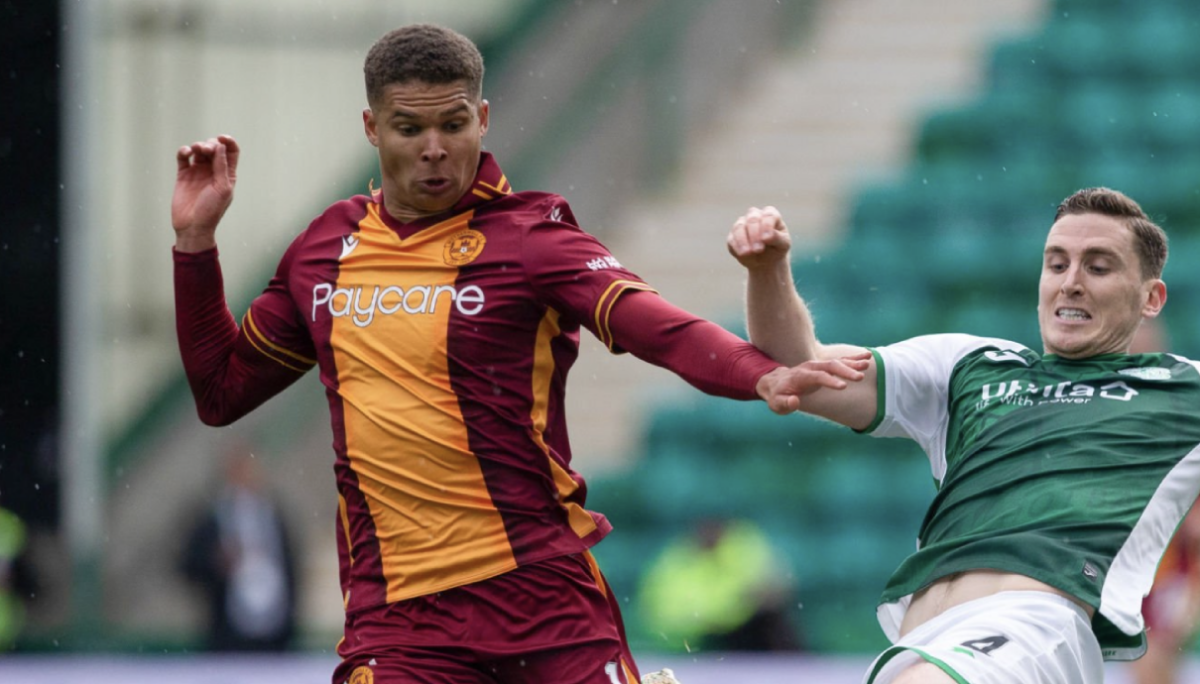 Efford's hit the ground running in Scotland last season, scoring three goals and adding one assist in 16 combined appearances for Motherwell, while adjusting to a new league and country. Despite a fifth-place finish in the Premiership, Motherwell parted ways with manager Graham Alexander this past July following the club's elimination from UEFA Conference League qualifying.
Motherwell has posted a 5-1-5 record in all competitions since Hammell's arrival on the sidelines, with Efford appearing in 10 of the club's 11 matches to date. Celtic and Rangers unsurprisingly lead the title race once again, while Motherwell sits only four points out of third place in the standings.
Efford's immediate focus remains on helping Motherwell compete for every trophy available in Scotland this season, but also has one eye on even bigger dreams in the long-term future.
"I'm a dreamer," Efford said. "I am always reaching out for goals, wherever I am and however big they are. I would love to get into a top-five league someday, especially the Premier League which would be a dream. I think moving to Scotland has helped prepare me for something down the road with how passionate the fans are, it's something that I really love about being here."