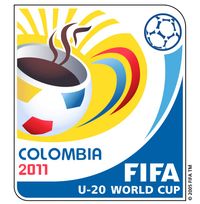 By DAVID MOSSE
A busy summer of international soccer winds down with 24 countries vying to win the FIFA Under-20 World Cup in Colombia, which takes place from July 29 to Aug. 20. Argentina and Mexico are both back in the fold after failing to qualify two years ago, and the two teams clash Friday in one of the very first matches of the tournament, as the South Americans begin their quest for a record seventh title.
Erik Lamela suffered through a miserable few months with River Plate, but the talented playmaker will be counted on to lead his team alongside Juan Iturbe, who shined in the South American U-20 Championships earlier this year. Both Lamela (Roma) and Iturbe (Porto) have already secured big-money transfers overseas, and several of their teammates will look to do the same.
Mexico, meanwhile, is riding a wave of momentum after capturing the Under-17 World Cup on home soil, and U-20 boss Juan Carlos Chavez should be confident after guiding El Tri to its first CONCACAF title in almost two decades. Chivas striker Ulises Davila is a major talent capable of emerging as one of the stars of this tournament, provided Mexico makes a serious run.
Fellow CONCACAF representative Costa Rica features a player attracting plenty of attention as well in Joel Campbell, who has been linked with a move to Arsenal. The Saprissa hitman scored six times in qualifying, as Los Ticos finished second to Mexico, while Guatemala and Panama grabbed the remaining two spots, leaving the United States out in the cold for the first time since 1995.
Brazil boss Ney Franco never expected Neymar to be at his services, but the decision by Mano Menezes to take Lucas Moura to the Copa America as well dealt a serious blow to Brazil's chances of improving upon its runner-up finish two years ago. Philippe Coutinho and Internacional starlet Oscar now represent the best attacking options with Casemiro capable of chipping in goals as well.
Another notable absence from the competition is Barcelona midfielder Thiago Alcantara — the son of former Brazilian World Cup winner Mazinho — who recently starred for Spain at the Under-21 European Championships. Even without Thiago, Spain is a big threat, as Sergio Canales will be eager to make up for a lost season at Real Madrid, restoring his reputation as an elite prospect.
France bolstered its credentials by reaching the final of the Toulon Tournament last month before falling to Colombia. Playmaker Gael Kakuta is certainly worth following, while the hosts are led by extremely gifted midfielder James Rodriguez. Ecuador and Uruguay round out a strong South American quintet, with the Celeste relying on set-piece specialist Adrian Luna for inspiration.
The globalization of the sport was on full display at the Under-17 World Cup with sides like Japan and Uzbekistan playing some of the most attractive soccer of the tournament. Both North and South Korea might be candidates to spring a surprise, while African countries should never be discounted, even if Ghana is not around to defend its crown.
Here are five other players to pay special attention to over the next month:
Adrian Cirigliano, M, Argentina
Most successful Argentinean sides tend to feature a strong holding midfielder capable of dictating the rhythm of the game from a deeper position. Cirigliano will be counted on to do just that with Walter Perazzo's team seeking a seventh U-20 crown. The 19-year-old has been a fixture for his country at youth level, including taking part in the U-17 World Cup two years ago.
Like Lamela, Cirigliano will be glad to escape the poisonous atmosphere at River Plate, as Los Millonarios were relegated for the first time in their proud history this past season. He made just 14 appearances for the first team, forming an interesting midfield partnership with veteran Matias Almeyda, and the experience likely toughened him up for future challenges ahead.
Yannis Tafer, F, France
Tafer was an impressive figure in France's run to the final of the Toulon Tournament last month with his strong work-rate helping Steven Joseph-Monrose finish as the top scorer with five goals. The task now is to improve his own finishing because Tafer figures to be on the receiving end of some excellent service from playmaker Gael Kakuta, a star for Chelsea's youth teams.
The 20-year-old is property of Lyon, but was loaned out to Toulouse this past season where he failed to find the back of the net in league play. Tafer has represented his country quite a bit at youth level, including finishing as the top scorer at the Under-17 European Championships back in 2008. He hopes to following in the footsteps of childhood idols Karim Benzema and Ronaldo.
Nelson Oliveira, F, Portugal
Portugal boasts a strong pedigree at this level with two titles won under Carlos Queiroz, and while the 2011 edition is not considered a vintage side by any means, striker Nelson Oliveira does offer some hope for success. The 19-year-old currently belongs to Benfica, but has been loaned out quite a bit in recent years, including spending the past Portuguese campaign with Pacos Ferreira.
His elegance and touch on the ball have led to comparisons with Rivaldo, and Oliveira could use a strong U-20 World Cup to convince Benfica he is ready to help the team this upcoming season. He was one of the bright spots for his country at the Toulon Tournament last month, as Portugal played well, despite failing to advance from a group that included Italy and Colombia.
Danilo, D, Brazil
Danilo will likely be the starting right back for Brazil, but he showed himself just as comfortable in the midfield throughout Santos' Copa Libertadores campaign. The versatile youngster has already earned a lucrative transfer to Porto and will be eager to prove it was money well spent by the Portuguese giants, who also acquired Santos and Brazil teammate Alex Sandro this summer.
The 20-year-old impressed at the South American U-20 Championships earlier this year, including scoring a goal against Uruguay in the final match of the tournament. He inflicted further damage on Uruguayan opposition in the Copa Libertadores by finding the back of the net against Penarol in the second leg of the final, as Santos notched a 2-1 victory to capture the title.
Erick Torres, F, Mexico
With Davila attracting so much attention, Erick Torres has flown under the radar a bit, but the fellow Chivas striker is an exciting prospect as well who has already drawn comparisons to Manchester United hitman Javier Hernandez. Davila and Torres could form a lethal combination in Colombia after sharpening their skills in the most recent Mexican Clausura Championship.
Torres scored six league goals for Chivas, displaying the sort of predatory instincts that made Hernandez such a hit in his first season at Old Trafford. The 18-year-old is very good in the air and strong with both feet. Torres was almost included in Mexico's Copa America squad, but failed to make the cut and now has a much better opportunity to shine with El Tri expected to go far.