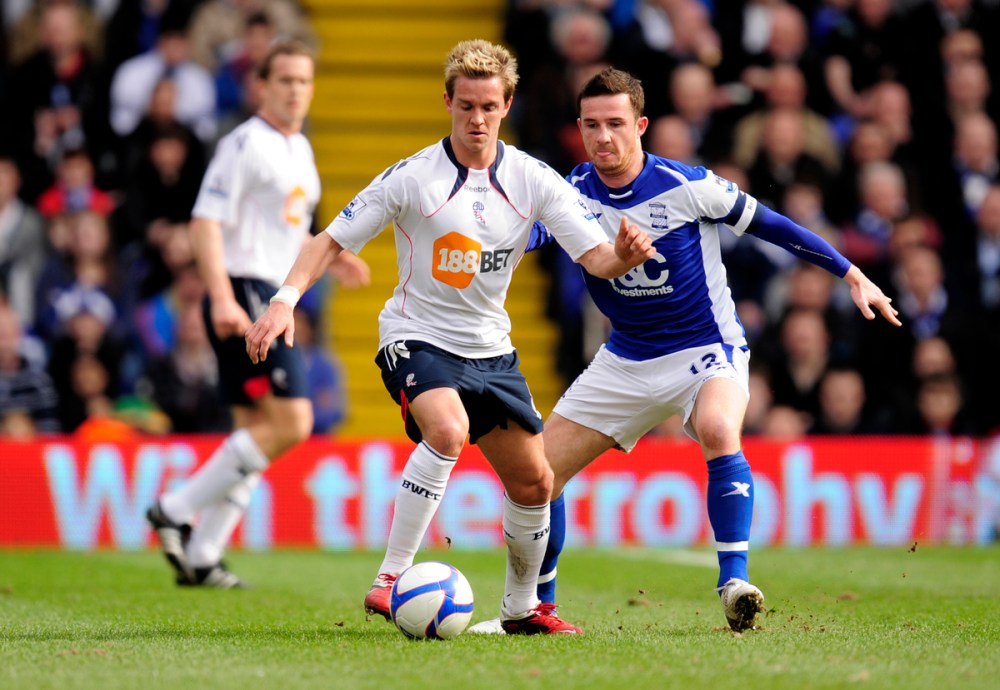 It has been a frustrating season for U.S. international midfielder Stuart Holden, who has had to face another long-term injury while trying to build on his early success in the Premier League. That injury has not changed his stature as one of Bolton's more important, personable players, though.
Holden was featured in a lengthy interview with the BBC, in which he sheds light on how his move to Bolton came about, his account of Fabrice Muamba's collapse, soccer in the United States, Clint Dempsey and the club's battle against relegation, among other topics.
Bolton is currently in the drop zone, but with the club having six games left, Holden holds an optimistic outlook of returning to the Premier League, and not the League Championship, when he regains fitness and can join fellow American Tim Ream back on the playing field.
"I firmly believe we will stay up," Holden said. "Everyone has that firm belief we are going to dig ourselves out of this. It's been a strange year. We've had injuries, we've had the thing that happened to Fabrice. It's really brought everyone closer together. "
As for Dempsey, who Holden said was the best player he had ever played with, he offered, "He's having an unbelievable year, and he's definitely one of the greatest American soccer players," Holden said. "He's only 29, so he's only going to get better. I'd love personally, for me, to see Clint move to a bigger club, a Champions League team, and really show that he can do it at that next step up because he's a great player.
Give Holden's interview a watch and let us know what you think about his remarks and Bolton's chances of staying in the Premier League in the comments section below.