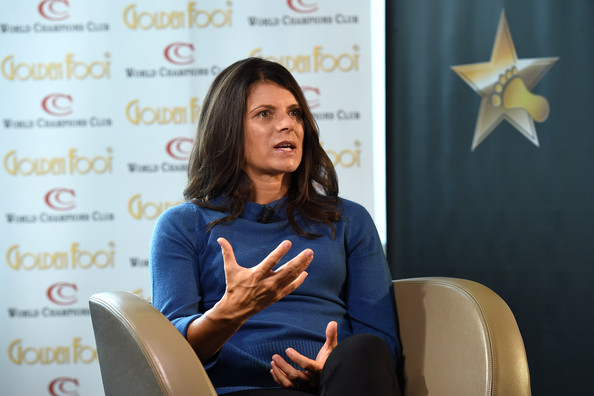 By RYAN TOLMICH
A decade after calling an end to her playing career, former U.S. Women's National Team star Mia Hamm is set to join the front office of one of Europe's biggest clubs.
Italy's AS Roma announced Monday that Hamm has been named one of 13 members of the club's Board of Directors. Hamm, who was a two-time FIFA World Player of the Year, will serve a three-year term.
Hamm made 275 appearances for the U.S. Women's National Team in a career that spanned from 1987-2004. The 42-year-old scored a then-record 158 international goals before being surpassed by current USWNT forward Abby Wambach.
Roma currently sit second in Serie A after finishing runners up in 2013-14. The club was purchased by a Boston-based group in 2011 that includes Richard D'Amore, who rejoined the board. Former club president Thomas DiBenedetto and New York lawyer Joe Tacopina departed the board.
—
What do you think of the Hamm hire? What do you expect Hamm's primary role to be with the club?
Share your thoughts below.