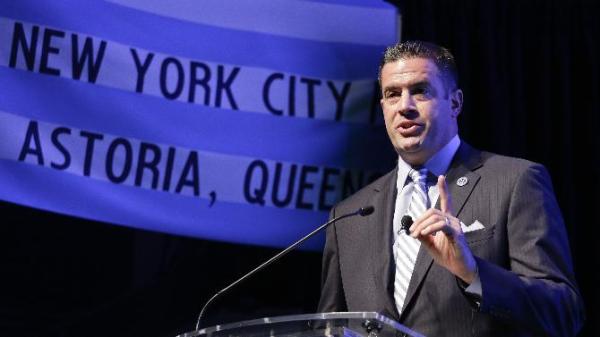 By FRANCO PANIZO
New York City FC have found a home. On a television network, that is.
NYC FC announced on Thursday morning a multiyear agreement with the YES Network, which will serve as the club's flagship station and radio rights holder. The network — which airs games of club co-owner the New York Yankees — will televise all NYC FC's regular season matches, home and away, within its traditional service area.
Additionally, all of New York City's games will be streamed live and for free via the FOX Sports Go app to Cablevision and Time Warner Cable customers.
A radio deal with CBS Radio's WFAN had been previously announced. WFAN has the rights to air all of NYC FC's games, including friendly matches.
New York City will begin its inaugural season in MLS in 2015.
—–
What do you make of this news? Are you as surprised as you were by NYC FC's home jersey design?
Share your thoughts below.