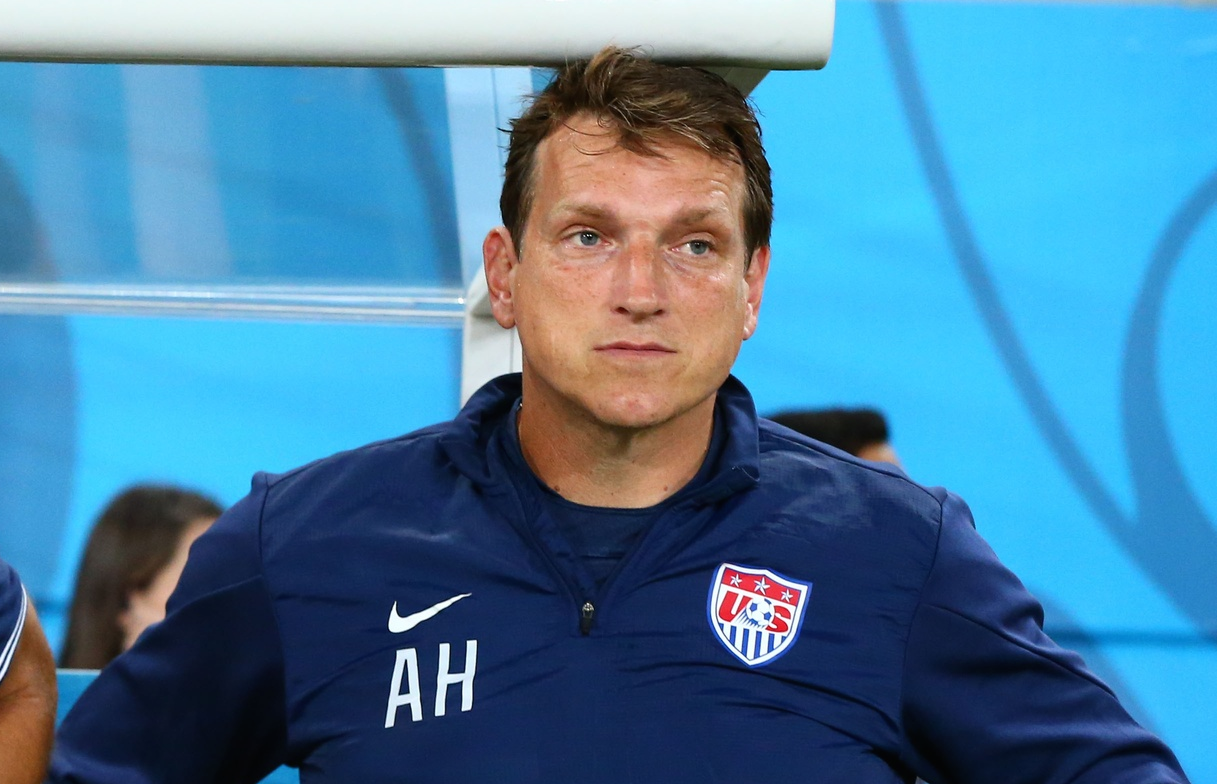 By CAITLIN MURRAY
U.S. Men's National Team assistant coach Andi Herzog has been named head coach of the U-23 team, U.S. Soccer announced Friday.
Herzog takes the helm of the U.S. Under-23 Men's National Team as the team prepares to go through Olympic qualifying for Rio De Janeiro 2016, a process that begins in the fall.
"Andi has plenty of experience and knowledge in order to prepare this group for the international level," said USMNT coach Jurgen Klinsmann, who is also U.S. Soccer's Technical Director, in a statement. "As a former coach of the U-21 Austria team, he has a lot of experience connecting to the younger generation of players.
"Having been with the senior National Team these past years, he understands the challenges of putting together a team with players coming from all over. Andi is absolutely ready to step into this role, and he deserves this opportunity."
Klinsmann named Herzog his assistant coach in December 2011. The Vienna native is the third USMNT assistant coach in four cycles to take charge of the U-23s, following Glenn "Mooch" Myernick in 2004 and Peter Nowak in 2008. Current Portland Timbers coach Caleb Porter was at the helm for the 2012 Olympic cycle.
Herzog's job description is clear after the U.S. men failed to qualify for the 2012 Olympics in London, a major embarrassment that Klinsmann has vowed cannot be repeated. Herzog, 46, has already played part in early Olympic preparations for Rio as he helped lead U-23 camps last year in both Brazil and the Bahamas.
"Andi brings a wealth of experience at the international level as a player and a coach," said U.S. Soccer President Sunil Gulati in a statement. "In his years with the National Team he has developed a thorough understanding of our system, and we are confident that he is the right coach to accomplish our goal of reaching and succeeding in the Olympic Games."
A former player in the Bundesliga, he was an assistant coach for Austria's senior team in 2008 and took over as coach of the U-21 team there from 2009 to 2011.
—–
What do you think of this choice in naming Herzog to the team? Do you think he will be able to successful steer the U-23 team through Olympic qualifying? Were there any other candidates you hoped to see hired?
Share your thoughts below.