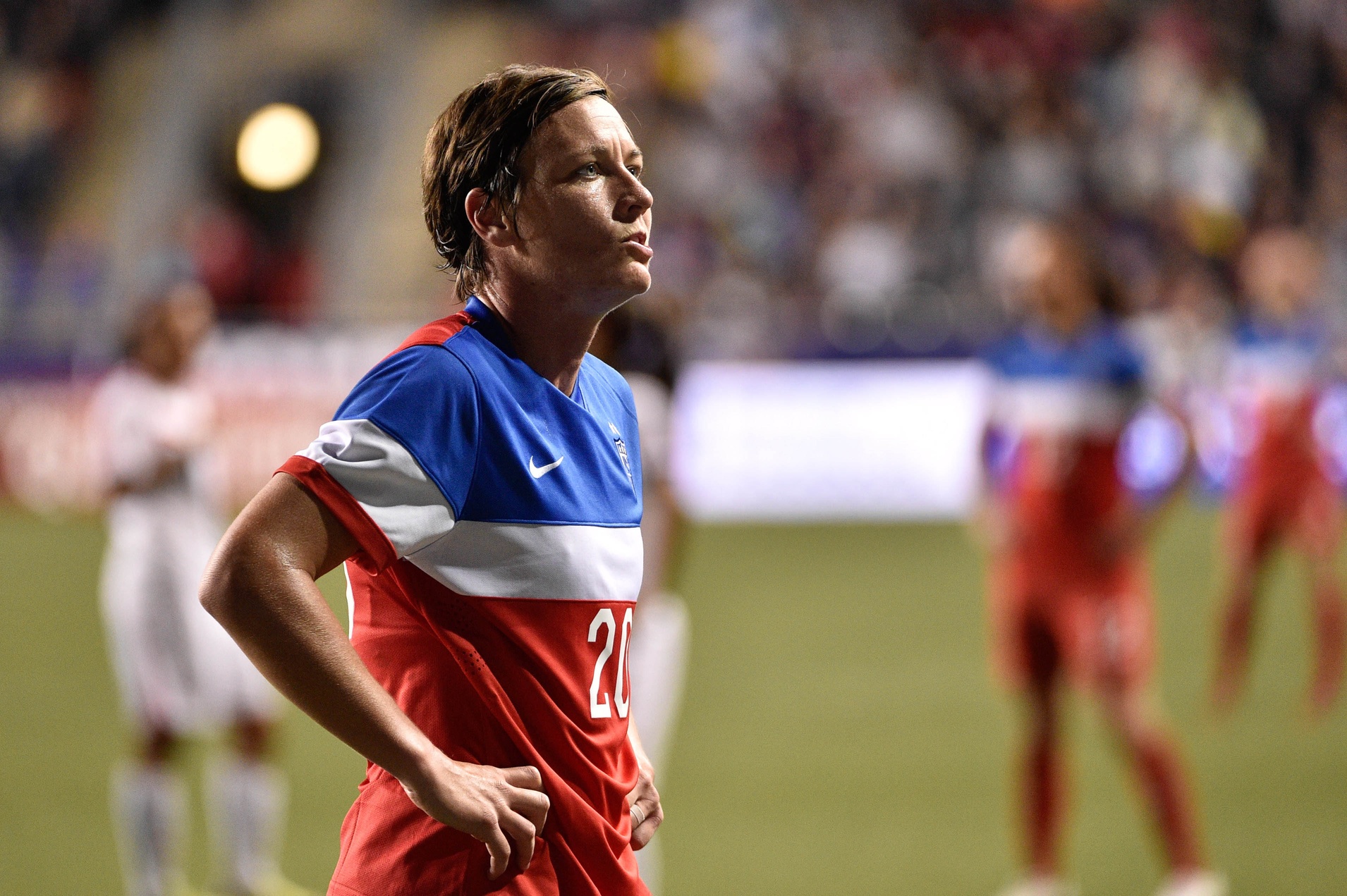 By CAITLIN MURRAY
The battle for natural grass is over and artificial turf will make its debut at the 2015 Women's World Cup.
The group of players taking legal action against FIFA and the Canadian Soccer Association over alleged gender discrimination has withdrawn its case, the group announced Wednesday. Although it appeared artificial turf would be used at the Women's World Cup this summer regardless of the legal proceedings, the case's withdrawal clears up any doubts.
The Abby Wambach-led group of about 50 players hit a serious snag in November when the Ontario Human Rights Tribunal that had been asked to review the matter declined to expedite proceedings. With just six months until the tournament kicks off and no movement on the case, it seemed inevitable it had become a losing battle for the players.
"On behalf of the players, I want to thank all who aided our fight for natural grass fields at the 2015 World Cup, including our volunteer lawyers from Canada and the United States," Wambach said in a statement. "Our legal action has ended. But I am hopeful that the players' willingness to contest the unequal playing fields and the tremendous public support we received during the effort marks the start of even greater activism to ensure fair treatment when it comes to women's sports."
Wambach and other players, including American Alex Morgan and German Nadine Angerer, called the use of artificial turf fields at the Women's World Cup gender discrimination because no men's World Cup has been played on artificial turf. The next two men's World Cups in Russia 2018 and Qatar 2022 are also planned to be played on natural grass.
Artificial turf has been used in youth World Cup tournaments, but it has never been used at a senior World Cup, men's or women's.
The players argued that artificial turf changes the way the game is played and leads to more injuries. FIFA President Sepp Blatter said last year at the U-20 Women's World Cup, however, that artificial playing surfaces have been improving saying, "Artificial pitches are the future."
Although FIFA has insisted the tournament will continue as planned, a spokeswoman did tell reporters last week at the NSCAA convention in Philadelphia that there have been concerns about the playing surface at B.C. Place in Vancouver and that it will be upgraded before the tournament.
FIFA issued a statement late Wednesday, with FIFA Secretary General Jérôme Valcke saying that in his conversations with the players behind the lawsuit, they shared FIFA's vision of "making this the greatest FIFA Women's World Cup ever."
"This is a goal they share with FIFA and we are totally committed to providing the best possible surface to enable everyone to enjoy a great footballing spectacle," Valcke said in the statement. "We – the participating teams and the organizers – can now all focus on the preparation and promotion of the biggest event in women's football this June in Canada."