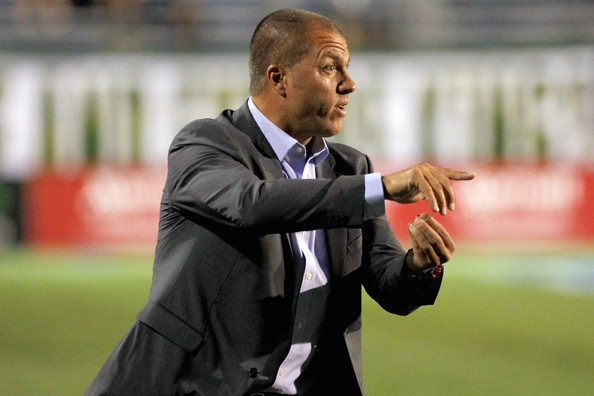 By RYAN TOLMICH
Giovanni Savarese will remain in charge of the New York Cosmos for the foreseeable future, and turned down an opportunity in MLS to ensure that future.
Sources have confirmed to SBI that Savarese has signed a new long-term deal to remain head coach of the Cosmos. Sources also confirmed that Savarese's deal came after he turned down the head coaching job with the Houston Dynamo.
"Given Gio's success and performance the past two years for us, there's obviously been some interest from other teams," Cosmos chief operating officer Erik Stover told SBI when reached for comment on Savarese's new contract. "I can confirm that he received an offer from an MLS team this offseason."
Sources tell SBI that the Dynamo was the team that offered Savarese its coaching job before eventually hiring Owen Coyle.
Savarese, who has been in charge of the club since its 2013 rebirth, led the Cosmos to the 2013 Soccer Bowl crown in the team's first modern NASL campaign. The Cosmos returned to the playoffs in 2014, but were eliminated by the San Antonio Scorpions in the semifinals. The Scorpions went on to win the 2014 title.
The Venezuelan head coach's extension is the latest move in a busy offseason for the Cosmos, who have added Real Madrid legend Raul and MLS veteran Adam Moffat in recent weeks.
—
What do you think of Savarese's extension? What do you expect from the Cosmos in 2015?
Share your thoughts below.