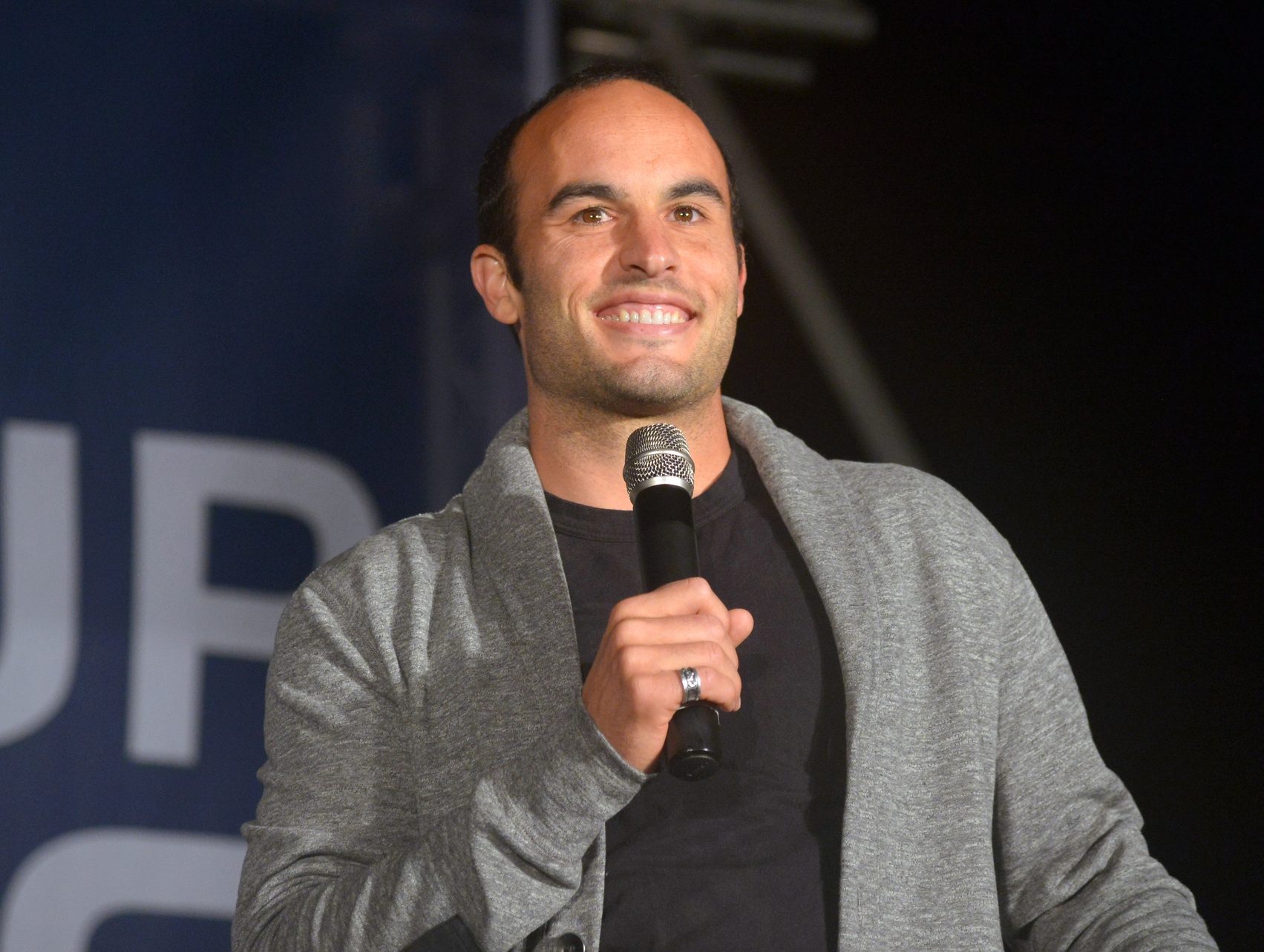 Photo by Kirby Lee/USA Today Sports
By RYAN TOLMICH
Scottish club Hibernian are looking to use the knowledge of an LA Galaxy legend in an effort to gain a better understanding of one of the club's brightest prospects.
Hibernian manager Alan Stubbs is planning on seeking the advice of Landon Donovan regarding a potential move for Galaxy striker Jack McBean, who recently had a trial with the Scottish side in December.
McBean, who scored five goals in 26 games for the USL Pro's LA Galaxy II in 2014, became the Galaxy's youngest ever signing when he joined the club as a 16-year-old in April 2011.
"Jack has come in and we'll assess him over the next few days and take things from there," Stubbs told the Edinburgh Evening News. "His name was one that was put to us, not by Landon, but I'll be speaking to him. I haven't spoken to him for a bit but I have his number and we'll see what he thinks. Hopefully he'll give him a good reference and tell us the things we want to hear about him."
Stubbs and Donovan date back to the latter's pair of loan stints at Everton and the Hibernian manager believes that the former Galaxy star will be a solid asset when it comest to getting honest assessments of American talent.
"Landon was a great guy, not just as a football player but a person, a brilliant guy and I'd respect his judgment," Stubbs said. "He's not a bad contact to have, especially with the players over in America at this moment. It's good to have contacts all around the world when you need a favor, people whose opinions and thoughts you respect."
In December, McBean trialed with Charlton Athletic and Hibernian, following a pair of post-season trials in 2013 with Wolverhampton Wolves and Blackburn Rovers. McBean has UK citizenship through his Scottish-born father.
—
What do you think of Hibernian's use of Donovan as an adviser? How would McBean fare should he move to the club?
Share your thoughts below.