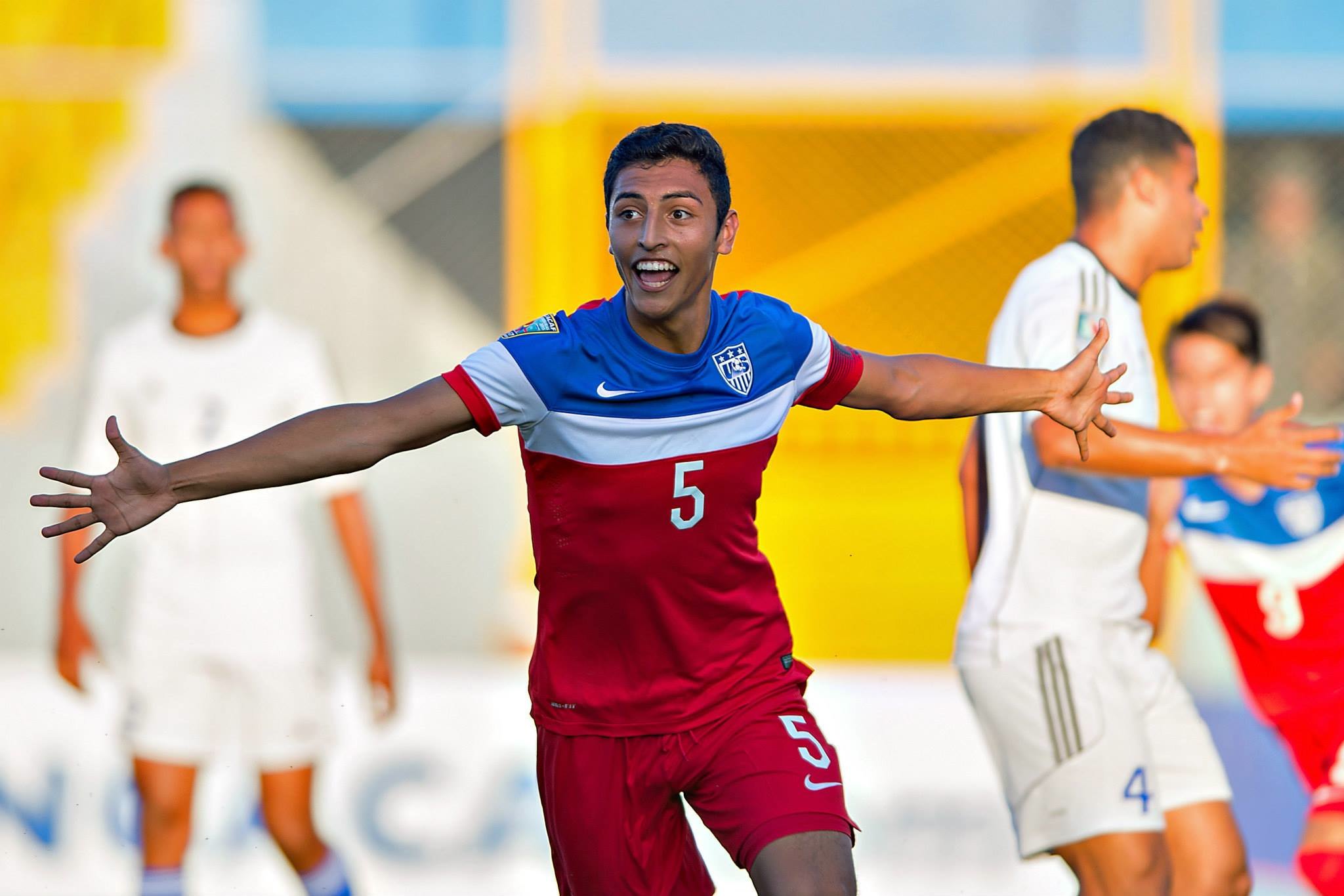 By DAN KARELL
The U.S. Under-17 Men's National Team got the kind of comprehensive victory they needed to open up the CONCACAF U-17 Championship.
In the opening match, the U.S. U-17s routed Cuba, 5-0, with forward Joe Gallardo scoring a hat-trick. Midfielders Christian Pulisic and Luca de la Torre finished with two assists each as well.
Head coach Richie Williams chose to put his side out in a 4-3-3 formation from the start, but the team first scored on a set piece. In the fifth minute, a Pulisic corner kick was headed home by captain Hugo Arellano to put the U.S. in front.
The U.S. U-17s came close to scoring again on multiple occasions in the next 20 minutes, with Pulisic having a goal disallowed due to offside and another chance in the box go over the bar after the ball bobbled on the rough pitch.
Finally, in the 40th minute, the U.S. found the net again. A nice one-two pass played between midfielder Alejandro Zendejas and Pulisic set Pulisic free in the box, who fed Gallardo for a tap-in from the six-yard box.
Three minutes later, Gallardo challenged for a header in the box that fell for Zendejas, who fired a blast on the half-volley past Cuba goalkeeper Enrique Hernandez.
Five minutes into the second half, the U.S. could have scored their fourth goal when Haji Wright was put through on goal and rounded Hernandez, only for his easy chance to go off the near post and away.
Luckily for Wright, Gallardo picked him up in the 65th minute. De la Torre found Gallardo at the top of the box, and the Monterrey forward took a touch and curled home a strike that was somewhat poorly handled by Hernandez.
Gallardo scored again in the 88th minute, completing his hat-trick when de la Torre juked past a couple of defenders and slid a through ball to Gallardo. Gallardo then took a shot that rebounded off Hernandez and then Gallardo again before going in the net.
The U.S. next face Trinidad and Tobago on Monday evening.
Here's a look at the game highlights:
—–
What did you think of this result? Impressed with Gallardo and Pulisic? Where do you feel the U.S. can still improve?
Share your thoughts below.