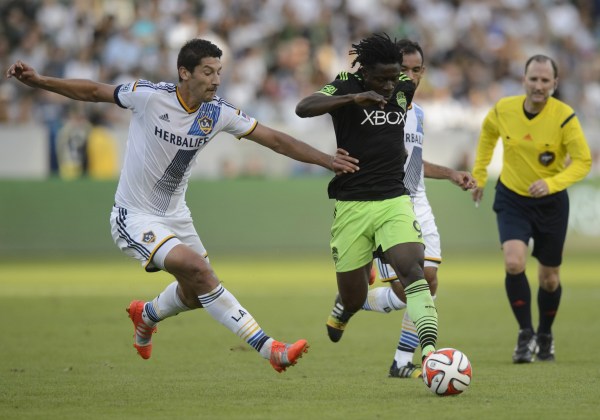 By IVES GALARCEP
With the MLS Players Union and league officials agreeing on a new CBA, and a strike being averted, it's time to continue previewing the 2015 MLS season on the latest episode of The SBI Show.
Episode 195 of The SBI Show looked back at the CBA deal, which left fans excited, but many players unhappy with the deal eventually settled on. We discuss the gains earned by the players, and the risks included in the deal.
Co-host Garrett Cleverly and I also provide our Western Conference preview, as we both rank the teams in the West.
SBI senior writer Franco Panizo joins us as we all make our predictions for the 2015 season's MLS awards and MLS Cup winner.
Give Episode 195 of The SBI Show a listen after the jump:
[soundcloud url="https://api.soundcloud.com/tracks/194507274″ params="color=ff5500&auto_play=false&hide_related=false&show_comments=true&show_user=true&show_reposts=false" width="100%" height='166′ iframe="true" /]
What did you think of the show? Which predictions did you agree with? Which West team do you think we underrated?
Share your thoughts below.