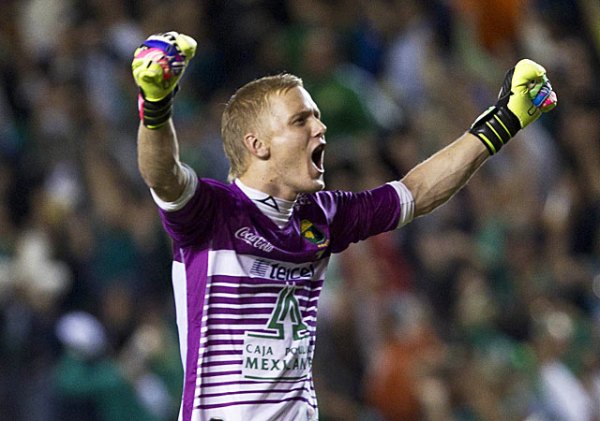 By RYAN TOLMICH
The U.S. Men's National Team's roster is set to be released on Sunday, and one of the players that apparently will be included is William Yarbrough.
The Club Leon goalkeeper said Thursday that he is set to join the USMNT for the team's European friendlies against Denmark and Switzerland on March 25 and 31, respectively. Yarbrough, who was born in Mexico to parents hailing from Texas, has played 68 matches for Leon, all as a starter, since making his debut in March of 2013.
"It's been confirmed, the call-up from the United States has arrived at the club for the games on March 25 and 31," said Yarbrough, who turns 26 on Friday, at a press conference. "I'm happy, very thankful to (Jurgen) Klinsmann for tracking me.
"Independent of how many goalkeepers there may be (in front of me), I'm not scared of competing,"
Yarbrough, who won consecutive league titles with Leon last season, had previously been on Mexico's radar. Miguel Hererra's side will need six goalkeepers this summer for the team's Gold Cup and Copa America rosters, and Yarbrough was in contention for a spot.
However, Herrera says that he is not interested in getting into a battle with the U.S. for Yarbrough's future and will instead focus on a different crop of goalkeepers.
"There are eight goalkeepers the same level as Yarbrough in Mexico," said Herrera. "I'm not calling him up just to take him away from the United States."
—
What do you think of Yarbrough's call-up? How does he compare to the USMNT's current crop of goalkeepers?
Share your thoughts below.