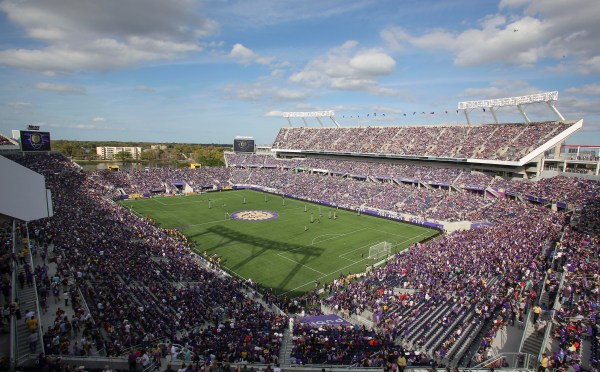 By MIKE GRAMAJO
ORLANDO, Fla. — The Mexican and Costa Rican national teams will play an international friendly on June 27 at the Citrus Bowl, Orlando City announced on Wednesday.
With the Copa America Centenario coming to the United States in 2016, the friendly serves as a platform for Orlando to demonstrate its ability to host a pair of games in 2016, according to club president Phil Rawlins.
"We see it as a tremendous opportunity to showcase the facility we have here," added Rawlins. "Copa America which comes in 2016, we would love to be the host city for that tournament, and it's a great opportunity to debut the stadium and show what we can do."
Tickets for the game go on sale on April 15. Orlando City season ticket holders will be able to access tickets on March 23.
The match will serve as a precursor to this summer's CONCACAF Gold Cup. While the Citrus Bowl features artificial turf, Rawlins said the club will install a temporary grass surface for the event.
According to Rawlins, the Mexican national team averages 50,000 fans when they play on American soil, which leaves the possibility of the Citrus Bowl selling out for the game.
"If we get a good turnout from our fan base and the hispanic community, I think it's very possible to fill the bowl again," Rawlins told SBI. "They average about 50,000 a game, you're not far away from 60,000."
Television rights have not been determined yet.
Talks between Orlando City and the Mexican Football Federation began in early 2015. Rawlins also told reporters that the club is working to arrange two or three international friendlies this summer, while noting those plans are still in early stages.
"Part of our ongoing commitment to the community has been to attract global soccer events that drive our local economy, and today we deliver again on that commitment," said Rawlins in statement. "This is a clash of two major CONCACAF rivals that we expect will draw thousands of fans to the Orlando Citrus Bowl. We look forward to ongoing efforts to secure similar high-caliber events for the 'Soccer Capital of the South.'"