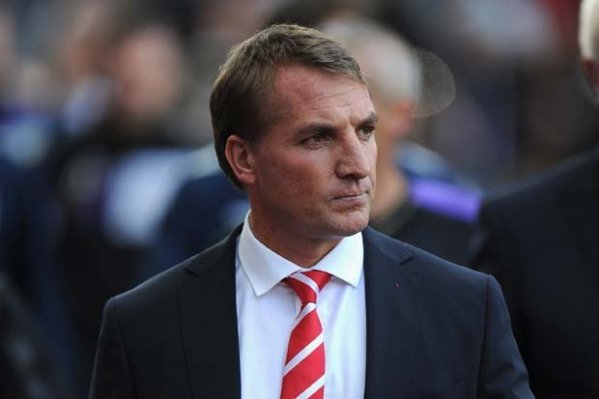 By RYAN TOLMICH
Things are currently in crisis at Liverpool, both on the field and in the headlines, but manager Brendan Rodgers insists that his locker room continues to fight on.
Liverpool players reportedly gathered for a meeting following the club's 4-1 loss to Arsenal that all but ended the Reds' Champions League hopes. With controversy rising surrounding the contracts of stars Jordan Henderson and Raheem Sterling, Rodgers insists that the group continues to fight and that such a meeting was nothing out of the ordinary.
"We have lots of meetings here in terms of analyzing performance and it was no different to a whole host of meetings we have all year. Those meetings helped us recover from the bad start we had to win 10 games out of 13," Rodgers said." "It was nothing really; it was just analyzing performance, analyzing where we are at and then feeding forward to the players. With seven games to go and an FA Cup quarter-final, the objectives we can clearly achieve between now and the end of the season. It is just unfortunate something else was made up.
"I have a great bunch of players here who tirelessly every single day give me everything and you can see that in how we play. We might be short in terms of several elements but in terms of the commitment and work ethic that is pretty clear and has been since I've been here."
Here are some more news and notes to kick off your Monday morning:
MARCHISIO SET TO RETURN FROM INJURY EARLY
Claudio Marchisio was told that his season was over following an injury last week while on international duty, but the Juventus midfielder is set to return as early as Tuesday's Copa Italia action.
Marchisio's original diagnosis of a torn anterior cruciate ligament has proven false and the original timetable of six-to-eight months has been altered to six-to-eight days after the injury was determines to be a minor knee sprain.
"Claudio Marchisio is back in the group," Juventus said in a statement, "and he can be called upon for the trip to Fiorentina."
FEHNERBAHCE DEMAND SHUTDOWN OF SUPER LIG FOLLOWING BUS SHOOTING
Turkish club Fehnerbahce were attacked following the team's victory over Rizesport Saturday, and now the club is seeking response from the Super Lig.
Following the win, the team's bus was reportedly halted by a group of shotgun-wielding attackers, who injured the club's bus driver. The club is now seeking action from the Super Lig,as the team's next two games have already been postponed.
"Fenerbahce think that the league must be suspended until some light has been shed on this dark attack," a club statement said."It is the end of football when blood is spilled. Fenerbahce's complete priority is for the culprits to be found and punished immediately."
QUICK KICKS
Liverpool are currently waiting on news of the injury status of Mario Balotelli ahead of Wednesday's FA Cup quarterfinal. (REPORT)
Bayern Munich midfielder Bastian Schweinsteiger will not face an extended period on the sidelines after injuring his ankle against Borussia Dortmund. (REPORT)
Inter Milan manager Roberto Mancini called his players in for early-morning Easter Sunday training following a disapointing draw to in-crisis Parma. (REPORT)
Almeria has hired former Spain international Sergi as the club's new head coach. (REPORT)
—-
What do you think of Liverpool's current struggles? How surprised are you to see Marchisio back? What should be done about the incident in Turkey?
Share your thoughts below.