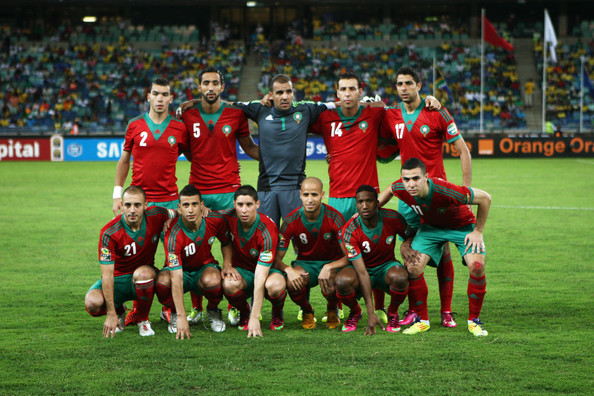 By RYAN TOLMICH
The Confederation of African Football handed down a heavy punishment to Morocco for the country's refusal to host the 2015 African Cup of Nations, but the country's appeal of that ban has paid off in a major way.
The Court of Arbitration for Sport lifted that punishment on Thursday, clearing Morocco of a punishment that saw the country banned from the next two tournaments and forced to compensate the CAF with $10 million.
In the end, the CAS ruled that the punishment handed down was disproportionate to the crime and that the CAF was not fully within its rights to ban the country altogether.
"The CAS Panel has upheld the appeal in a large proportion," CAS said in a statement. "The sanctions imposed by the CAF on the (Moroccan federation) have been set aside, with the exception of the fine, which is however reduced to $50,000."
Here are some more news and notes to kick off your Friday morning:
TEENAGER ARRESTED FOR COPA DEL REY BOMB THREAT
Spain's Copa del Rey final is always seen as a controversial political event, but a Spanish teenager is set to face the consequences after taking things a few steps too far.
A 17-year-old Spanish teenager has been arrested for tweeting plans to bomb the tournament final between Barcelona and Athletic Bilbao on May 30. There is no evidence of any further wrongdoing other than the tweeted message.
The Copa del Rey is commonly seen as a major political event, with tensions even higher this year due to the meeting between the Catalan Barcelona and Basque Athletic.
VAN PERSIE OUT FOR THIS WEEKEND'S MATCH WITH ASTON VILLA
Manchester United will once again head into this weekend's matchup with Aston Villa without their star striker.
After missing the last five games due to an ankle injury, forward Robin van Persie is yet to be fully cleared despite returning to light training earlier this week.
"Van Persie is not available," said manager Louis Van Gaal. "We have a process for injured players, [they start off at] the medical department then you come to a football coach who tests them then he is coming to me.
"He has still not come to the football coach. [Coach] Marcel Bout is always giving the last training session before he comes into my group so he is still not in my group."
In addition, Chris Smalling is set to miss this weekend's action due to illness while Luke Shaw could return from a hamstring injury.
QUICK KICKS
Lionel Messi has returned to light training after missing Argentina's pair of friendlies this week due to a foot injury. (REPORT)
Center back Angelo Ogbonna could start for Juventus this weekend against Empoli. (REPORT)
Hull City has once again submitted a bid to change the club's name to Hull Tigers. (REPORT)
Bayern Munich chairman Karl-Heinz Rummenigge says that the club did both Xherdan Shaqiri and Inter Milan a favor by selling the player a discount price. (REPORT)
—
What do you think of the CAS' decision? What do you expect from this year's Copa del Rey final? How will Man United fare without van Persie once again?
Share your thoughts below.