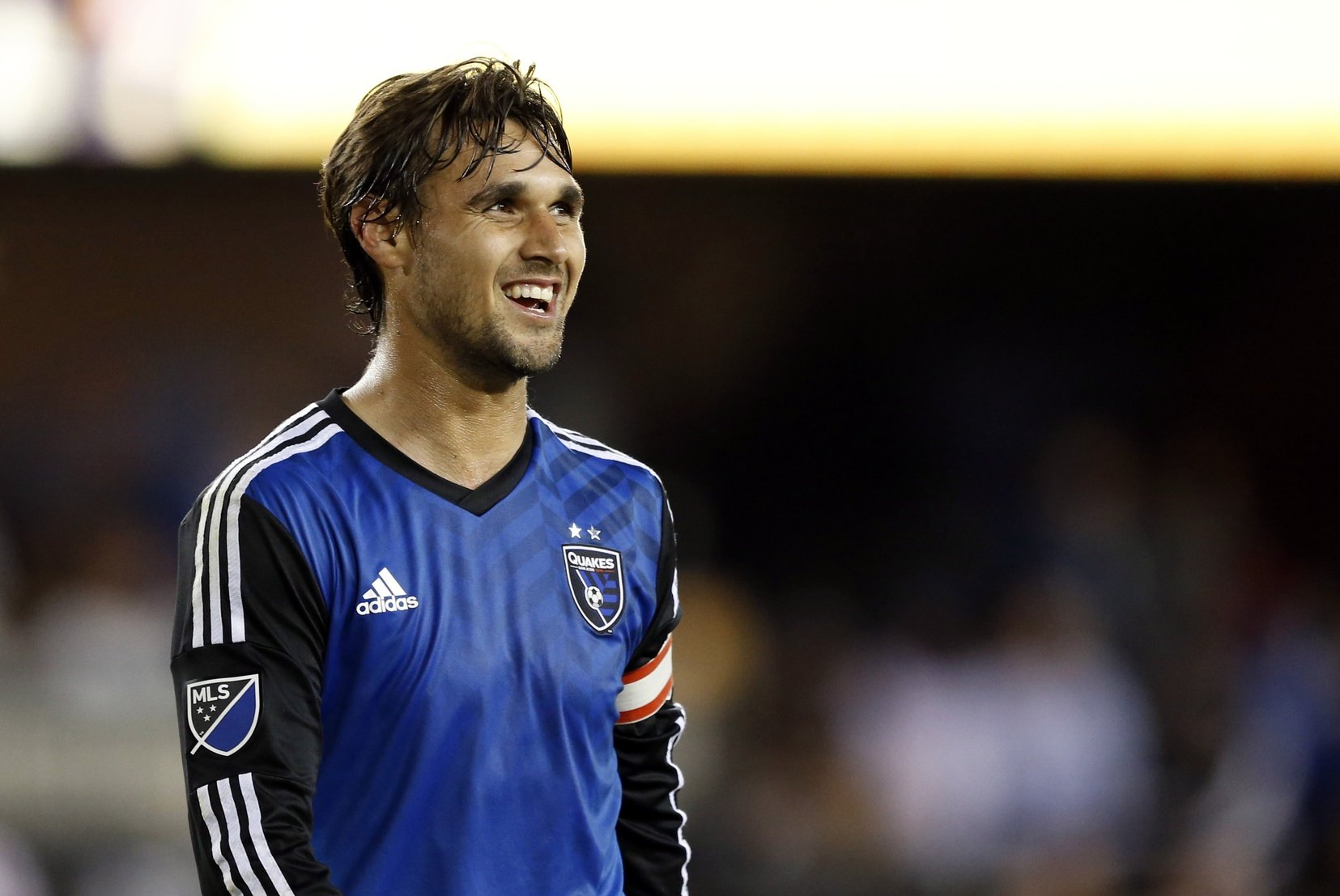 Photo by Robert Stanton/USA Today Sports
By DAN KARELL
When Chris Wondolowski calmly slotted home a penalty kick last Sunday at Levi's Stadium, it was more than just the game-tying goal for the San Jose Earthquakes.
Wondolowski's goal was his 100th regular season goal, capping a run that began on Aug. 30, 2006 when he scored his first MLS goal on a tap-in for the Houston Dynamo against the Chicago Fire. The goal also moved the 32-year-old forward into a tie for ninth place in the all-time scoring charts in MLS history, now tied with LA Galaxy forward Edson Buddle.
"I appreciate everyone that helped me along the way, starting from youth, high school, college, and all the way up the ranks," Wondolowski said following Sunday's 1-1 draw with Orlando City. "I appreciate all my teammates, because I couldn't do it without them."
Wondolowski is now only one goal behind former New England Revolution forward Taylor Twellman, four goals behind recently retired Dwayne De Rosario, and 44 goals behind all-time goals leader Landon Donovan.
Here's a video from MLS of all of Wondolowski's 100 goals: