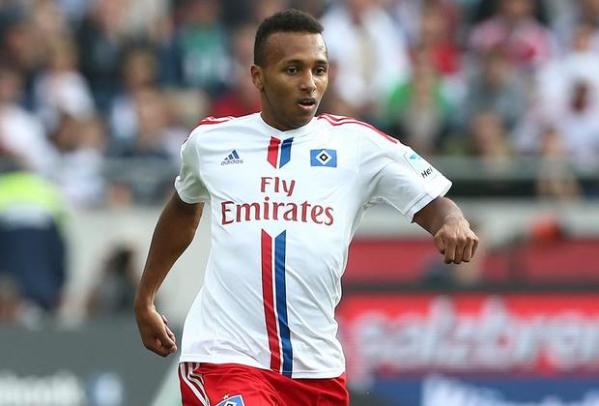 By RYAN TOLMICH
Julian Green made his mark on last summer's World Cup with a goal in the U.S. Men's National Team's final game, but the young winger won't have a chance to repeat the feat in this summer's Gold Cup.
USMNT head coach Jurgen Klinsmann revealed Tuesday that Green will not be a part of his Gold Cup roster. Green, who recently featured in five matches at the Toulon Tournament, will be given some extra time off after enduring a difficult club campaign.
"He needs a break now," Klinsmann said at a press conference. "We'll give him a break. He goes back to Bayern Munich. Bayern will sort out where his next step will be. He keeps growing, so we leave him out of the Gold Cup and we give him a break.
"That's how we manage, basically, a lot of our players who are not there yet. We manage their time. We manage their next steps. We see, OK, it's good to bring him in. Maybe next time, it's better to leave him out."
Green's absence from the Gold Cup roster would allow him the opportunity for a full training camp on the club level, while offering the 20-year-old winger some extra rest ahead of this fall's Olympic qualifying, of which he is likely to take part.
With Green likely to once again be loaned out by Bayern, Klinsmann hopes the youngster's Gold Cup omission gives him the chance to rest and refocus on finding success on the club level.
"We are not disappointed," Klinsmann said. "We see everybody's learning curve as a natural learning curve. Julian took the risk to leave his nest in Munich and go as a 19-year-old person to another club. It was very different. He gets into the relegation battle with a very big German club and has four different coaches in one year.
"It didn't work out the way we all hoped. He struggled. And we want him to struggle in certain moments. The youngsters have to go through those rollercoasters. They are learning."
The Gold Cup is set to take place from July 7-26, with the USMNT kicking off against Panama in Frisco, Texas.
What do you think of Green's omission? What do you expect of him on the club level? Who do you expect to make the final Gold Cup roster?
Share your thoughts below.