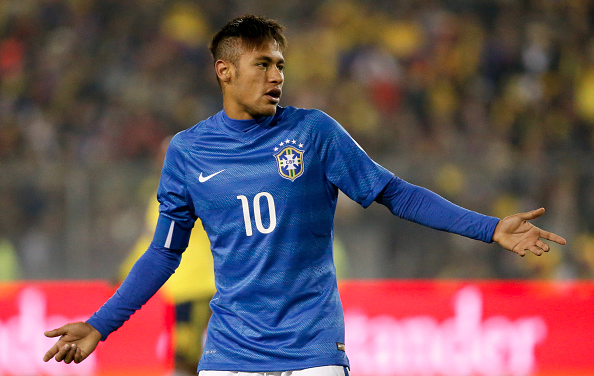 By FRANCO PANIZO
If Brazil is to win a ninth Copa America this summer, it will have to do so without captain Neymar.
CONMEBOL decided on Friday to increase Neymar's suspension from one game to four for the star attacker's actions in Wednesday's 1-0 loss to Colombia. Neymar had initially been handed a two-match ban for attempting to head-butt Colombian defender Jeison Murillo, but the punishment was reduced to one game on Thursday.
The Copa America disciplinary board then reversed course and decided to meet on Friday to determine Neymar's punishment.
The 23-year-old Neymar was not only given a longer ban that will run through the remainder of the tournament in Chile but also fined $10,000 for his actions.
Brazil is currently in first place of Group C with three points and a 1-0-1 record. It next takes on Venezuela on Sunday.
What do you think about Neymar's ban being stretched to four games? Does Brazil have a shot at winning the competition without him? Who should take Neymar's place in the lineup?
Share your thoughts below.