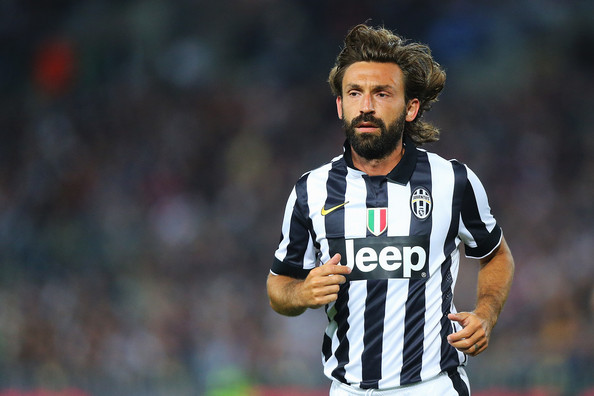 By RYAN TOLMICH
After weeks of rumors, speculation and even New York City appearances, Andrea Pirlo is officially a member of New York City FC.
NYCFC announced Monday that the club has signed the Italian legend, who spent the past four seasons with Serie A powerhouse Juventus. With the signing, Pirlo becomes the club's third Designated Player, joining forward David Villa and Frank Lampard, who trained with the team last week.
The 36-year-old Pirlo will join NYCFC on July 21 and be available for selection immediately after that, meaning his first game could come at home against Orlando City five days later.
"I have been wanting this experience for a long time and now that the opportunity materialized I wanted to take it," Pirlo said. "This is a club on the rise and shares my same hunger to achieve important results in the League. I am hoping to win.I had several opportunities to play outside of Italy, but I never had a doubt in picking New York for the enthusiasm of the people that come watch the team.
"I met with the coach, Jason Kreis, and he gave me a fantastic impression of the club. He has well defined ideas in mind, and I am sure we will get on well and create a good relationship to train well and try to win together."
Pirlo joins NYCFC after spending the entirety of his career in Italy, featuring for AC Milan, Inter Milan, Regina and Brescia prior to joining Juventus in 2011. A 2006 World Cup winner, Pirlo has amassed six Serie A titles while collecting 700 club appearances and 115 caps for the Italian national team.
"We have said from the outset that the right player for the third DP slot was worth waiting for," Kreis said. "Nobody could question that in Pirlo we are bringing one of the best in the world and one of the finest players to come to MLS.
"Like David Villa, his final game in Europe was the Champions League Final, which demonstrates a player competing at the highest level of our sport."