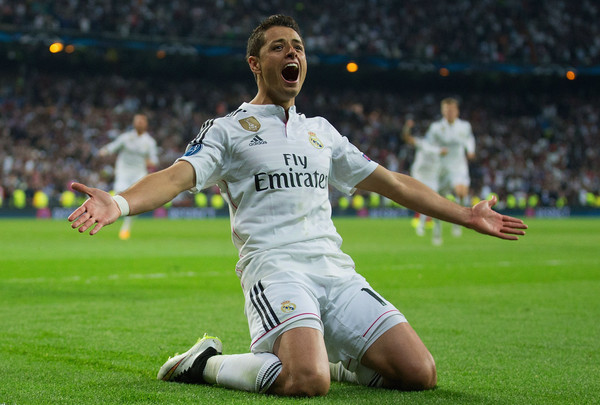 By MIKE GRAMAJO 
ORLANDO, Fla. — There have been weeks of rumors regarding Javier 'Chicharito' Hernandez', but Orlando City majority owner Flavio Augusto da Silva officially confirmed interest in the Mexican international striker at last on Saturday.
"We are in the beginning of the conversation," da Silva told reporters. "The less we talk about this situation, it's better because we're in the middle of negotiations. We'll be ready in one or two weeks to talk about Chicharito in a different way."
Hernandez, who is currently healing from a fractured collarbone sustained with the Mexican national team during a pre-Gold Cup tune-up, played the last European season on loan at Real Madrid.
Hernandez was recently in Orlando during an international friendly on June 27 between Mexico and Costa Rica. The wanted striker ended up scoring the game-tying goal in El Tri's 2-2 draw in front of 53,623 fans at the Citrus Bowl.
According to a report from Mediotiempo, Orlando City is willing to pay the striker $10 million for one year, which would make him the highest paid player in MLS.
"We've been talk to many other players," da Silva added on the club's activity in the summer transfer window. "Chicharito would bring to us not only a good player but a guy who's connected to a Mexican community. There are a lot of clubs working to that, MLS is interested to that [Chicharito]. The less we talk is better for us."
What do you think about Orlando City wanting to sign Chicharito? How big of a coup would it be – on and off the field – for the club if it lands him? Would Kaka and Hernandez make up the most lethal scoring duo in MLS?
Share your thoughts below.