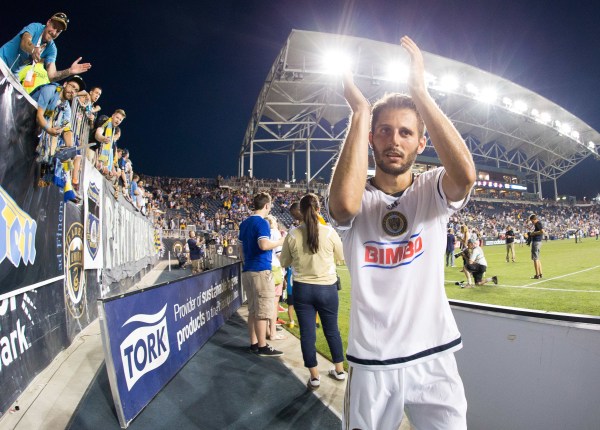 Photo by Bill Streicher/USA TODAY Sports
By AARON CRANFORD
Entering Saturday's clash, the Portland Timbers had won six of its previous seven matches, but that didn't scare the Philadelphia Union, who clocked in a convincing second-half shift to upend the visitors.
The Union, who have had an up-and-down season thus far, dominated one of the Western Conference's best teams to date, defeating the Timbers, 3-0 at PPL Park.
A strong second half powered the Union to victory, as Andrew Wenger opened up the scoring at PPL Park in the 69th minute, and Vincent Nogueria bagged a brace, including a beautiful combination play with Cristian Maidana for his second. Maidana assisted on all three second-half goals.
The Union's performance earned them SBI MLS Team of the Week honors. The Union beat out FC Dallas, the New York Red Bulls and the Montreal Impact.
What do you think of the Union's performance vs. Portland Timbers? Which team stood out to you this week?
Share your thoughts below.